Our Mission
Create availability of high quality and earth friendly alternatives to conventional building materials, like granite and quartz, at comparable price points.
Identify the best existing and emerging materials in the ever evolving product market. HPD's, Declare Label, and Red List free, we've got it!
Simplify the product selection process for Architects and Designers by serving as a resource for education, technical information and specifications.
Increase building sustainability, create healthier spaces, and reduce carbon in the transportation of materials to the end user.
Our Commitment to the Green Community
As the green building community evolves and grows, we want to do our part. We believe that being involved in any community deepens your connection to it. So we put that into practice in our green building community. We participate in professional organizations and accreditation bodies, including: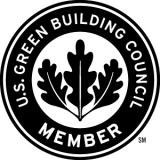 The USGBC works with members to transform the way buildings and communities are designed, built and operated, enabling an environmentally and socially responsible, healthy, and prosperous environment that improves the quality of life.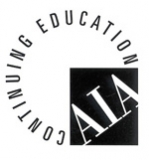 The AIA plays an active role in the continuing education of its members to maximize their professional skills through effective learning partnerships with firms, continuing education providers, and all AIA components. CaraGreen also plays an active role as an AIA CES Registered Provider. This means that we can come to your firm and provide educational content to architects and interior designers that will result in continuing education credits. Contact info@caragreen.com to schedule an AIA lunch and learn.

IDCEC, the Interior Design Continuing Education Council, coordinates continuing education for leading interior design organizations like IIDA (International Interior Design Association) and ASID (American Society of Interior Designers). CaraGreen offers IDCEC accredited courses eligible for CEUs, helping promote their purpose of providing lifelong learning for interior designers.