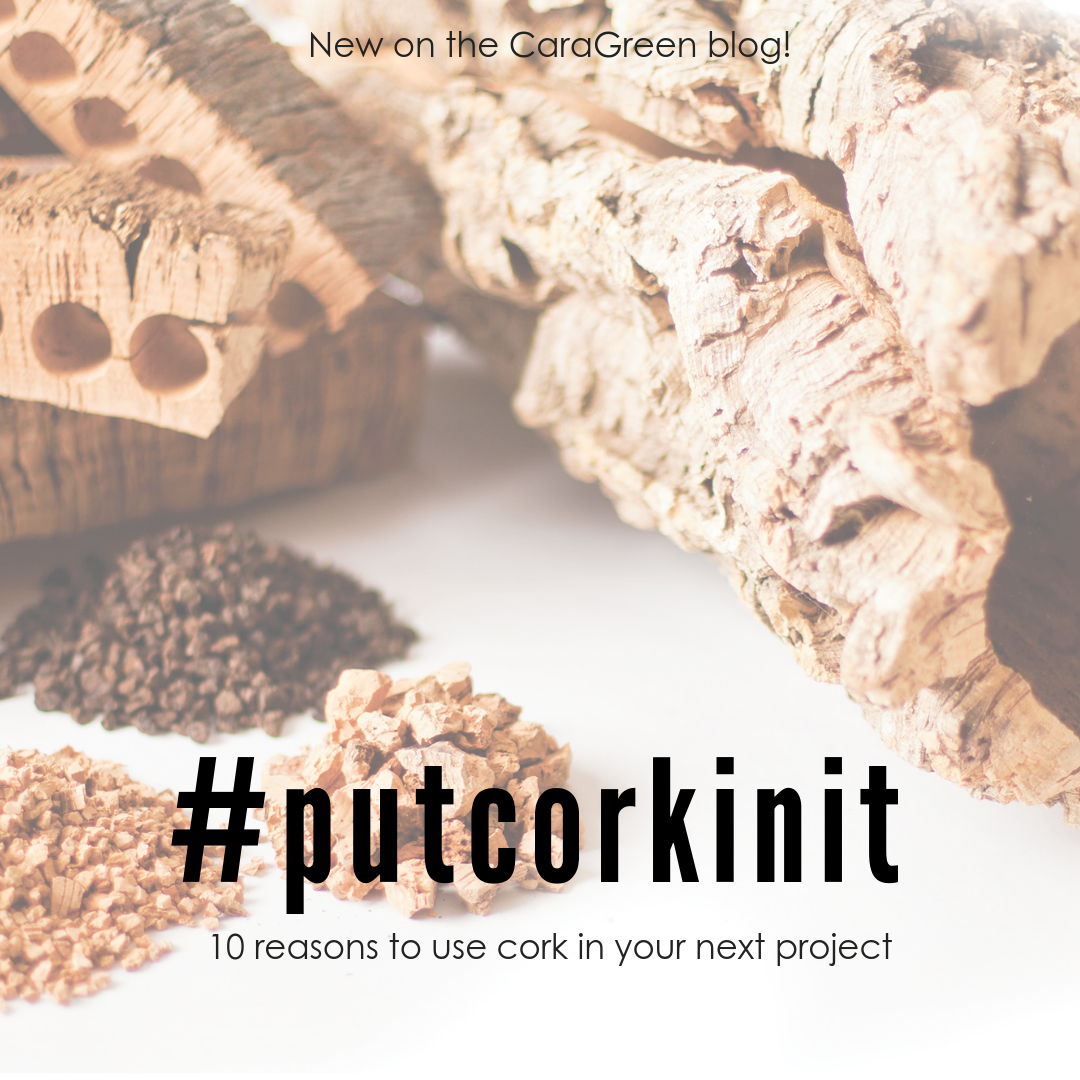 Cork has been around for thousands of years. It is the bark on the outside of an oak tree (the cork oak) and is mostly found in Portugal, Italy, and Spain as its growth is conducive to a Mediterranean climate. The bark protects the tree and it grows so thick after 25 years that it is able to be harvested and grow back. It undergoes a 9-year cycle where it is harvested manually by seasoned veterans of the mature cork industry, helping the tree to remain healthy and sustain its growth. The bark is used in wine stoppers, and once those precious plugs are pulled from the bark, there is a substantial amount of bark left behind. That beautiful bark has found itself smack in the middle of the trend towards more sustainable, healthier building materials.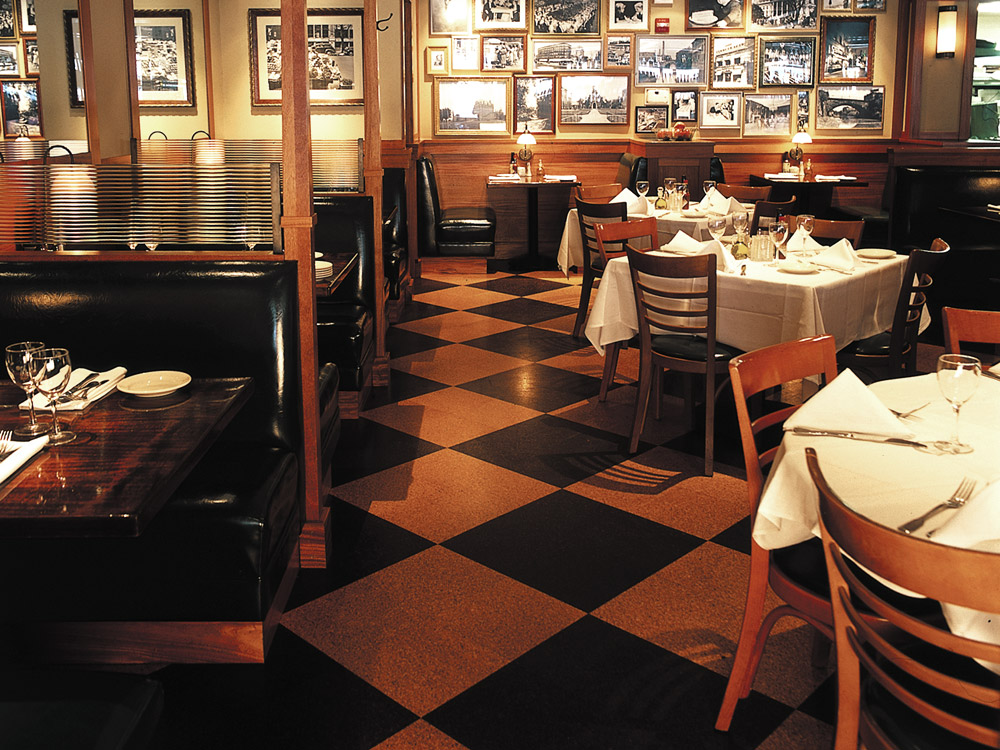 Cork isn't just for wine bottles. Pictured here: Prestige mixed tiles in a restaurant.
Why cork?
It is a green/healthy material. Rapidly renewable and organic are two key features of bark. The regrowth of the bark means that it is much better for the planet than harvesting the tree itself. The beauty of the material and its inherent natural look make cork a no-brainer for biophilic design and WELL building.

It is great for acoustics. Since cork is 50% air, it has all sorts of pockets to trap unwanted noise within a room. Coupled with that, cork's inherent softness and give make it a great solution for impact noise, which is that clackety-clack high heel noise, or structure-borne noise that you hear above you. Cork effectively decouples the flooring from the subfloor, mitigating the noise that makes its way to the space below.

It is cost-effective. Cork flooring, even at the exclusive ½" thickness, offered only by Expanko is less than $7 per square foot. Slightly thinner options are sub $4!

It is nice to stand on. Cork is soft and comfortable to stand on. It is not rigid and unforgiving like hardwoods, so you can actually stand to stand on it.

Thermal comfort. Cork is a GREAT insulator. What does that mean? It means when you have the AC on and it starts to heat up outside, cork is going to retain that coolness within the room. Flipside, when it is cold and you have cranked up that precious heat, the cork will trap that heat and hold it longer.

Save money. See above. Less AC and less heat pumping mean that you save money on heating and cooling bills

It is incredibly durable. There are decades-old installations of cork in high traffic areas that withstand incredible wear and tear. Cork's inherent look and structure mean it does not show scratches like wood and other directional materials.

It can be refinished. Thicker solid cork materials like the ½" Expanko and even the 5/16" can be sanded and refinished for a refreshed look. So not only do they hold up well and have 15- and 10-year warranties, they can be redone just like solid hardwood, but with all the benefits described above.

Engineered and LVT options. Some people have a lower profile floor, want a seamless surface or need to float a floor vs. glue it down. Cork can be incorporated into engineered floor with a cork surface and cork layers to capture all the acoustic and thermal benefits, but create an easy to install, click lock style floor. Cork can also be incorporated into an LVT option which includes a cork underlayment as part of its structure, lowering cost and the number of layers of flooring elements you need to install.

It has a great story. This is the winner. From wine bottles to wine parties, a cork floor brings together a great tale of history, health, and comfort.
Ready to #putcorkinit? Request a sample today or request a product introduction by clicking below.
Request a sample: https://www.caragreen.com/contact/request-samples/
Request a product introduction: https://www.caragreen.com/education