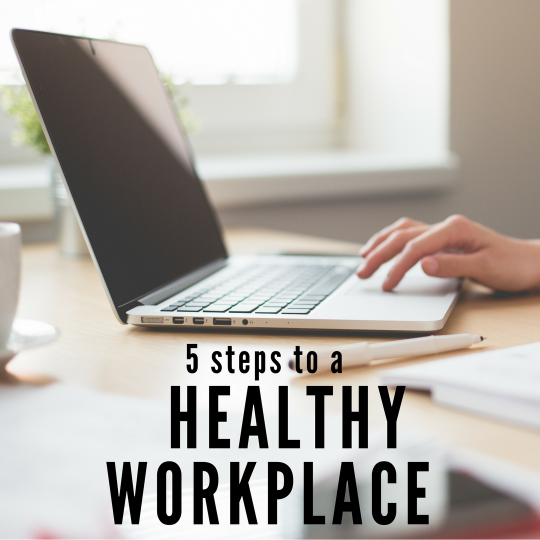 The hot new topic in design and architecture is human health in the built environment. It is not just about materials with recycled content having a positive impact on the planet; it is about the experience of the people in that space. Biophilic design is an easy way to introduce a few techniques without embracing a full-blown standard, and it can be done in an existing space pretty easily. We will give you some ideas below, but first, let's be clear about the efficacy of biophilic design.

This a data-backed phenomenon. It is shown that when using biophilic design techniques:
Students and teachers perform better and have higher attendance in schools
Patients have shorter hospital stays and use less medication in hospitals
Employees are much more productive in work environments
People are happier
​It is hard to argue against using these design techniques to make your workspace, employees, home, students, customers, children or patients happier. So what are some ways to do it?


Outside - make it accessible or bring it in
Nature calms us and stimulates the parasympathetic system, encouraging a balance between our active and passive neurologic systems. This balance is very calming and therapeutic and can rejuvenate the mind.

Encourage walking breaks, working at outdoor tables and seating areas.
Plant trees, have walking paths, or open areas connecting the indoors and outdoors.

For existing spaces, it may not be feasible to have an outside area that people can frequent, but encouraging people to go outside is very important. If that is not possible, say in an enclosed office or high rise, bringing the outside in is a very simple option.

Install indoor trees and plants, water features, herb gardens or fish tanks.
Use organic materials in natural shapes or pictures and artwork that emulates nature.
Use bright colors to stimulate the mind and encourage creativity.


Acoustic Comfort
Everybody knows how annoying it is to try to have a conversation in a noisy restaurant or busy office with no acoustic control. Beyond annoying, it is one of the largest productivity sucks in an organization, be it a school, office or commercial space. Adding good acoustic control is not only an easy post-construction fix, there are so many decorative options now, it can look a lot better than a drop-in white ceiling tile.

Install brightly colored acoustic tiles on walls, baffles or acoustic clouds on ceilings or use soft acoustic fabrics or rugs.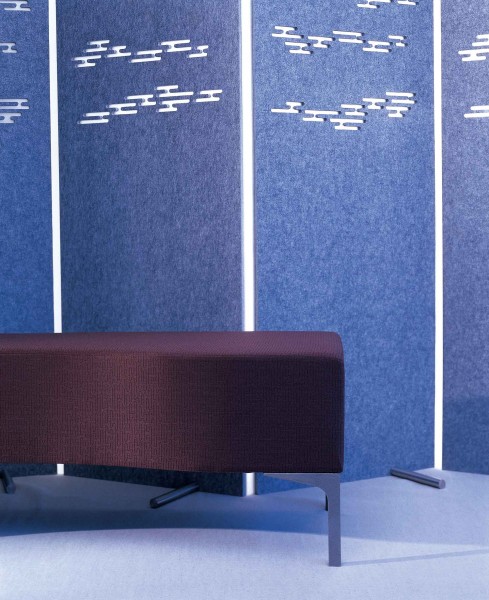 Textures
Touch can be very engaging, and not only for the reasons you think. Using textures invites people to touch and engage with a space and remind them of nature.

Use honed or slightly rougher textures on walls and floors that invite people to touch them vs using stark cold, smooth surfaces like stone.
Use warm surfaces for desks and counters that are pleasant to the touch rather than off-putting like a cold quartz or granite.


Curiosity
Wonder what is around that corner? Can't see over that half wall? When curiosity is piqued, the mind is stimulated and people are engaged. Designing in a way that evokes some sense of mystery about what lies beyond, under or around a space is a biophilic technique that is easily done after the fact.

Design walls to obstruct view beyond, or at angles, not perfectly straight.
Design walls or structures to be half or three-quarter height.
Use dividing screens with cut outs (can also be acoustical).
Use opaque film or frost on clear glass.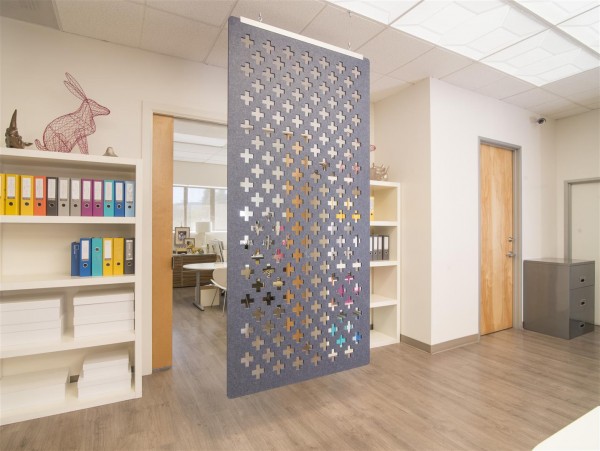 Encourage Movement
Sitting at a desk for eight hours may feel like productivity but it is actually hindering your ability to be the most efficient in that time. Taking periodic breaks and getting up to move makes you happier and more productive. But how do you get people up and moving?

Encourage activity by rewarding it.
Move printers and water coolers to further locations.
Have walking meetings when one-on-one or reasonable.
Offer incentive programs for fitness, walking to work, etc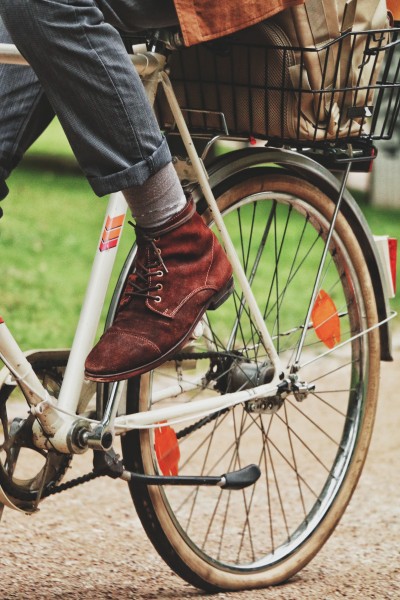 We hope we have motivated you to make your environment healthier in 2018 for you, your family, coworkers or staff. As we witness the shift in the built environment to people and health from building structures, we are excited to come up with ways to make that easy and cost-effective for everyone.

So take one, two or ten of these strategies to the environments in which you spend your time and let's be happier together.