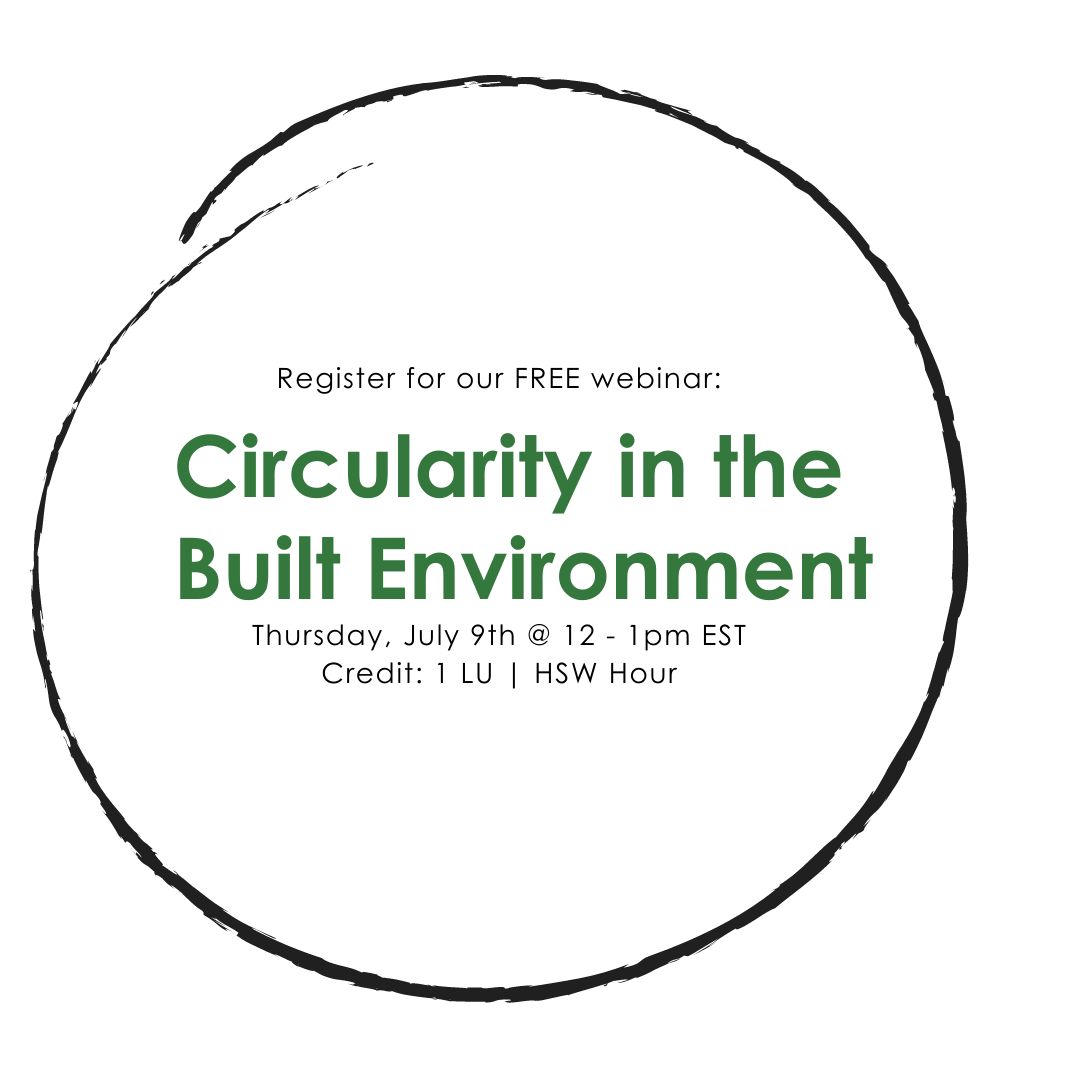 As an architect or designer, what is your role in the circular economy? And what role does the building industry play? It all starts with our material choices. Manufacturing and specifying sustainability-minded materials is a critical part of a circular economy. They are the building blocks (literally) needed to create a closed-loop building and design system. In order to create a more sustainable built environment, we have to focus on the materials being used.
In our latest CEU, Circularity in the Built Environment, we explore the ways that design can influence innovation in the building industry and all that it comprises -- and how that begins with the materials we use.
To kick off the release of our latest course, we'll be holding a free webinar on Thursday, July 9th @ 12-1 pm EST. To register, click here: https://us02web.zoom.us/meeting/register/tZEvceyoqzsiH9aS47tNAnBwkogvJ8Y8tXJe .
Throughout this 60 minute AIA-approved presentation, we will explore and understand the following:
Define circular economy
Understand the role of buildings materials
Learn the role of product manufacturers in circularity
Learn how to design for circularity
After registering, you will receive a confirmation email containing information about joining the meeting.
Can't make it? Check out caragreen.com/education and schedule a virtual presentation on your own time.