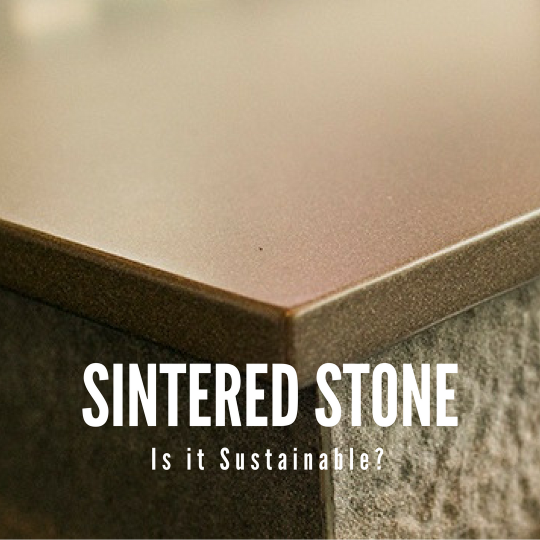 Sintered Stone is the hottest new entrant to the surfacing market, with superior performance and durability – but does it have a sustainability story?

As a distributor of many building materials with sustainable characteristics, we often get asked, "What is the perfect material?" We always explain that while there is no perfect material, there are many out there that offer environmentally savvy options. Some products are local, others are more durable, and will likely not need to be replaced as often, while others have recycled or reclaimed content. Beyond these material characteristics, there are other things that need to be considered about materials, including manufacturing processes, fabrication processes and end of life uses. But sometimes what is in the material is as important as what is not.

Sintered stone uses high heat to "sinter" minerals and nothing else. So unlike its highly commoditized-dirt-cheap-from-China predecessor, quartz, there are no binders or resins included. This means no petroleum-based materials, which is a good thing.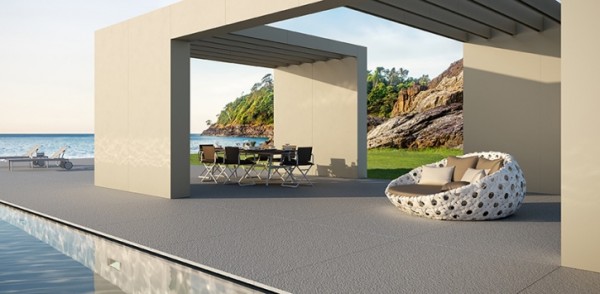 Sintered stone also contains much less silica than quartz, which is better for both the mining process, since there is no aggressive quartz mining to remove it from the earth, and much less silica dust introduced in the fabrication process. Crystalline silica is very fine and can easily enter the lungs of workers and cause silicosis or other lung diseases if dust is not very carefully managed. OSHA recently revised its requirements in consideration of worker health and safety to account for the massive amounts of silica dust that enter their lungs due to the composition of granite and quartz.

While quartz and stone can be up to 90% silica, sintered stones are closer to 10-15% silica content, making them a healthier option with which to work.

The most advanced sintered stone, Lapitec, includes Bio-Care technology, which is titanium dioxide incorporated into the material. This makes it more hydrophilic, allowing the slab to be more easily cleaned. Bio-Care is just one of the desired properties that have caused the market to flock toward products like Lapitec. Other highlights include durability, acid and alkali resistance, UV resistance, scratch and stain resistance, all which result in an elite, modern surface.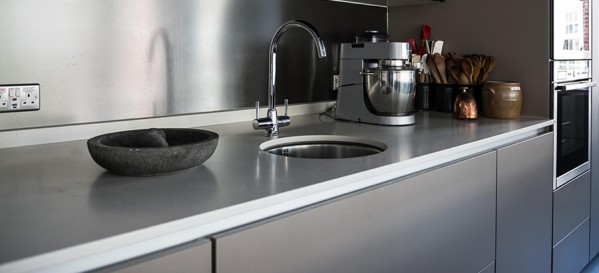 One other environmental feature of sintered stone is its disposition at its end of life. Unlike resin-filled quartz, sintered stone's 100% mineral composition allows for it to be disposed of as you would any other natural material. Quartz must be disposed in a specific manner so it does not pollute natural resources with its petroleum-based resins.

Besides just performing better than quartz, there is a story about a better environmental impact for sintered stone as well. So as you consider sustainable new materials, keep sintered stone on the list. It holds up better and longer and will not need to be replaced as often as stone or quartz, it uses no resins or binders and is a safer material for those working with it. Considering health is definitely a sustainable choice.