This blog post was written by Raina Harrell, CaraGreen's Southeast Sales Manager.
When "green building" first became trendy in the US, the focus was on declaring which materials were best for environmental health. Responsibly harvested wood products were declared FSC (Forest Stewardship Council), sustainable flooring products could be recognized as NSF (National Sanitation Foundation).
In the past few years we've seen the focus move towards a more human-centric perspective. In 2019 CaraGreen shifted from selling "sustainable architectural materials" to "healthy building materials."
Healthy building materials promote wellness from your nose to your toes. Here are some examples:
Head

Low VOC materials like PaperStone keep chemicals like formaldehyde out of the air so your mind can stay clear.

Shoulders

Take a deep breath and let your shoulders relax. Organoid offers decorative and acoustic panels made from organic materials like lavender, vanilla, and rose petals.
Knees & Toes

Heirloom and Prestige pure cork flooring is comfortable underfoot, making it easy on your joints. Cork bark is 60% low-density gas, so you're literally walking on air.
Eyes

CaraGreen offers modern materials that are easy on the eyes. Take Durat for example, a solid surface that can be customized to fit the look of any space, from color to thickness.
Ears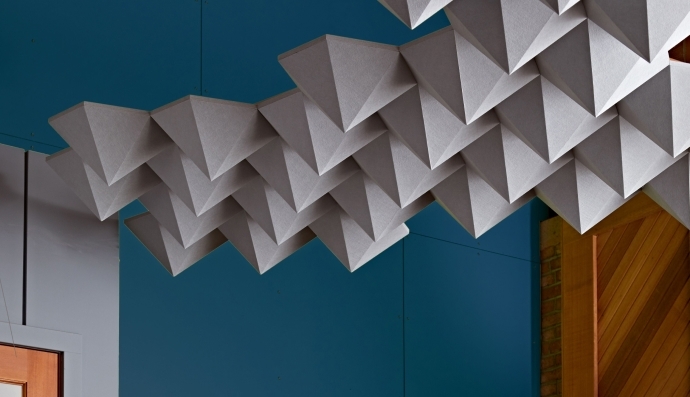 Kirei acoustical products keep unwanted noise to a minimum, helping to improve comfort and focus within any space. And with endless customization options, Kirei is another material that's quite easy on the eyes.
Mouth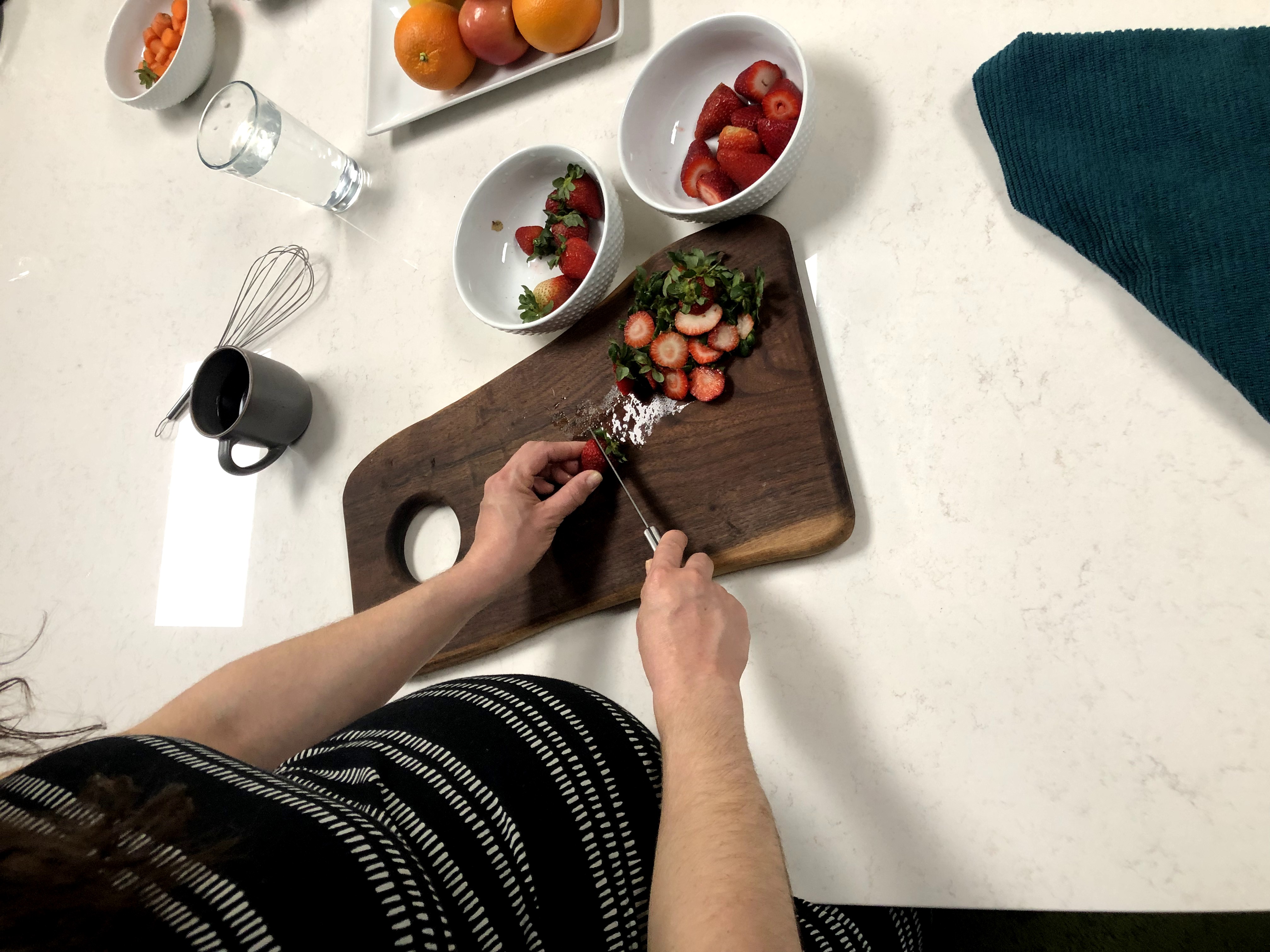 Health, wellness, and food safety go hand in hand. Easy to clean and highly durable, a surface like Lapitec Sintered Stone is the perfect surface for high-traffic areas like bars and restaurants, and well-loved areas like kitchen countertops.
Nose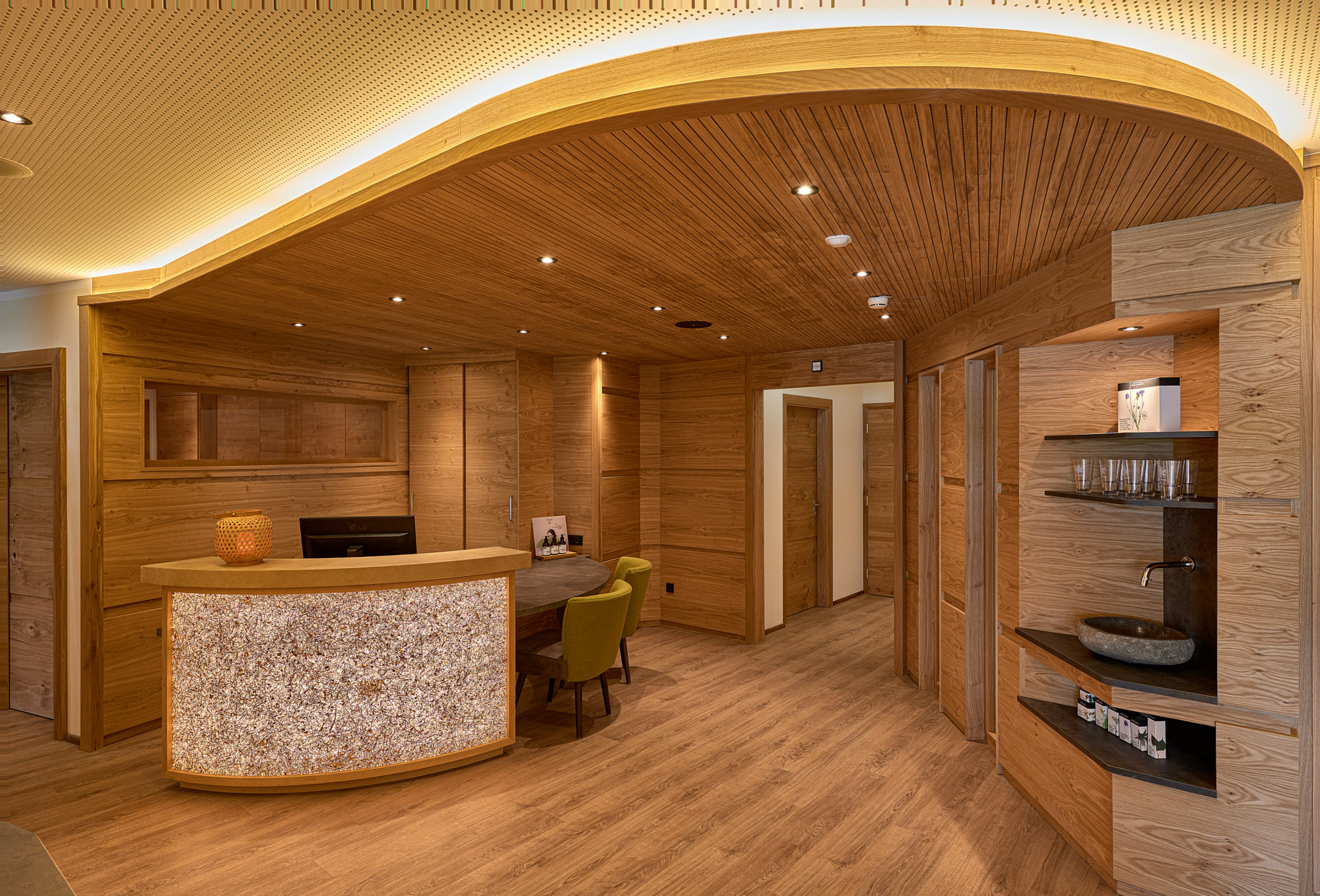 Have you ever wondered why some real estate agents bake cookies before a house showing? Because the right smells can evoke comfort, a sense of calm, and make a space far more pleasant to occupy. Biobased materials like Organoid are not only beautiful, but their natural scent creates an experience within any space.
From Body to Building Standard
Now, building standards being designed to focus on human health. In 2013 the WELL Building Standard established a system to measure and maximize the ways buildings contributed to occupants' mental, physical, and emotional health. The Fitwel Standard (est. 2017) similarly pushes for occupant health and productivity through seven impact categories including Reducing Morbidity and Absenteeism and Supporting Social Equity for Vulnerable Populations.
Buildings are being designed for the people that will be occupying them. Luckily for the planet, what's good for environmental health is usually good for human health, too.