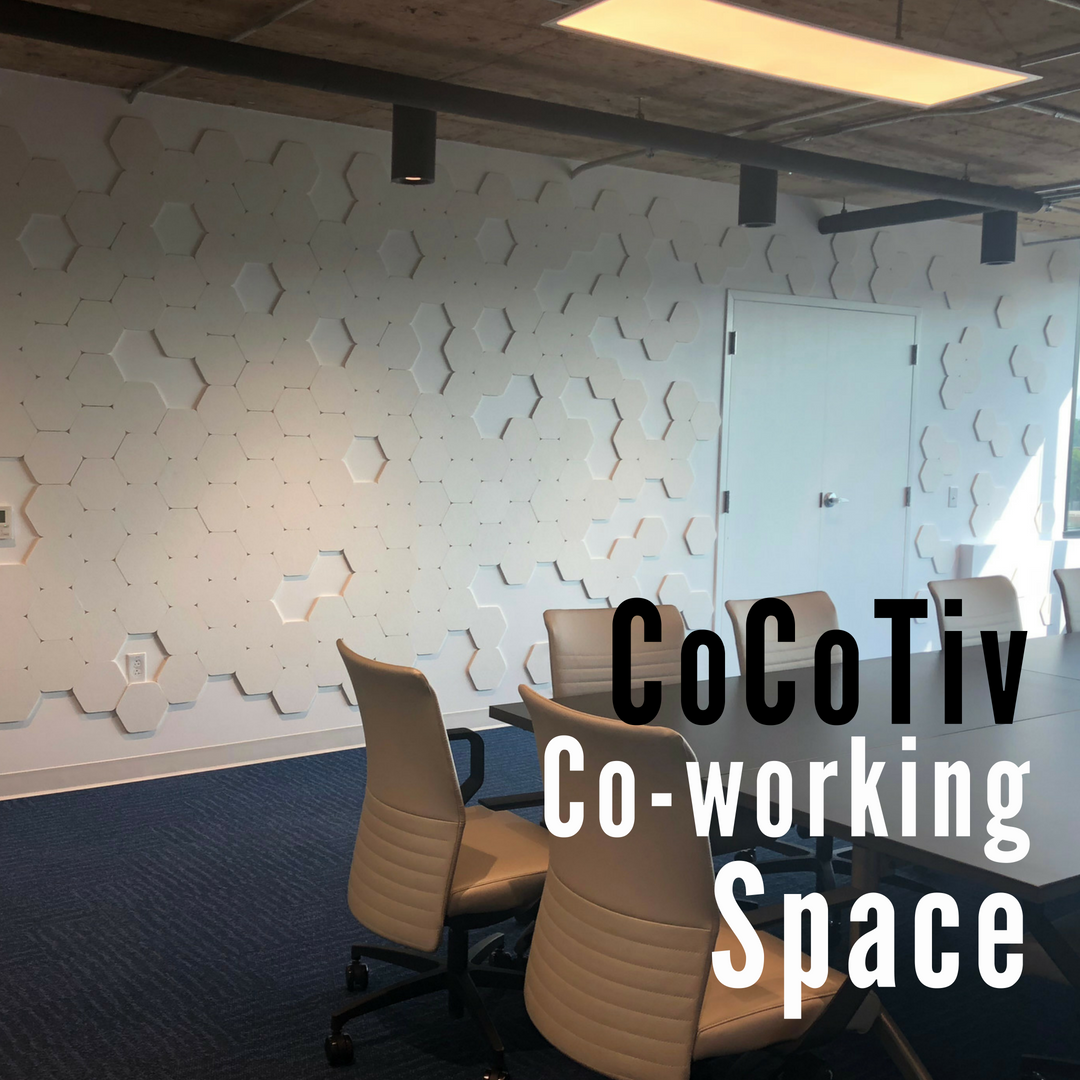 The just-in-time and just-what-you need concepts pioneered by companies like Uber and AirBnB have made their way into the workplace. Co-working spaces are popping up everywhere and they are exactly what they sound like: your office is only the space you need and the common areas are all shared by multiple tenants. These companies cater to entrepreneurs and many young professionals just starting out. Eco-friendly, natural and healthy materials can be found throughout.
Enter the new co-working space CoCoTiv.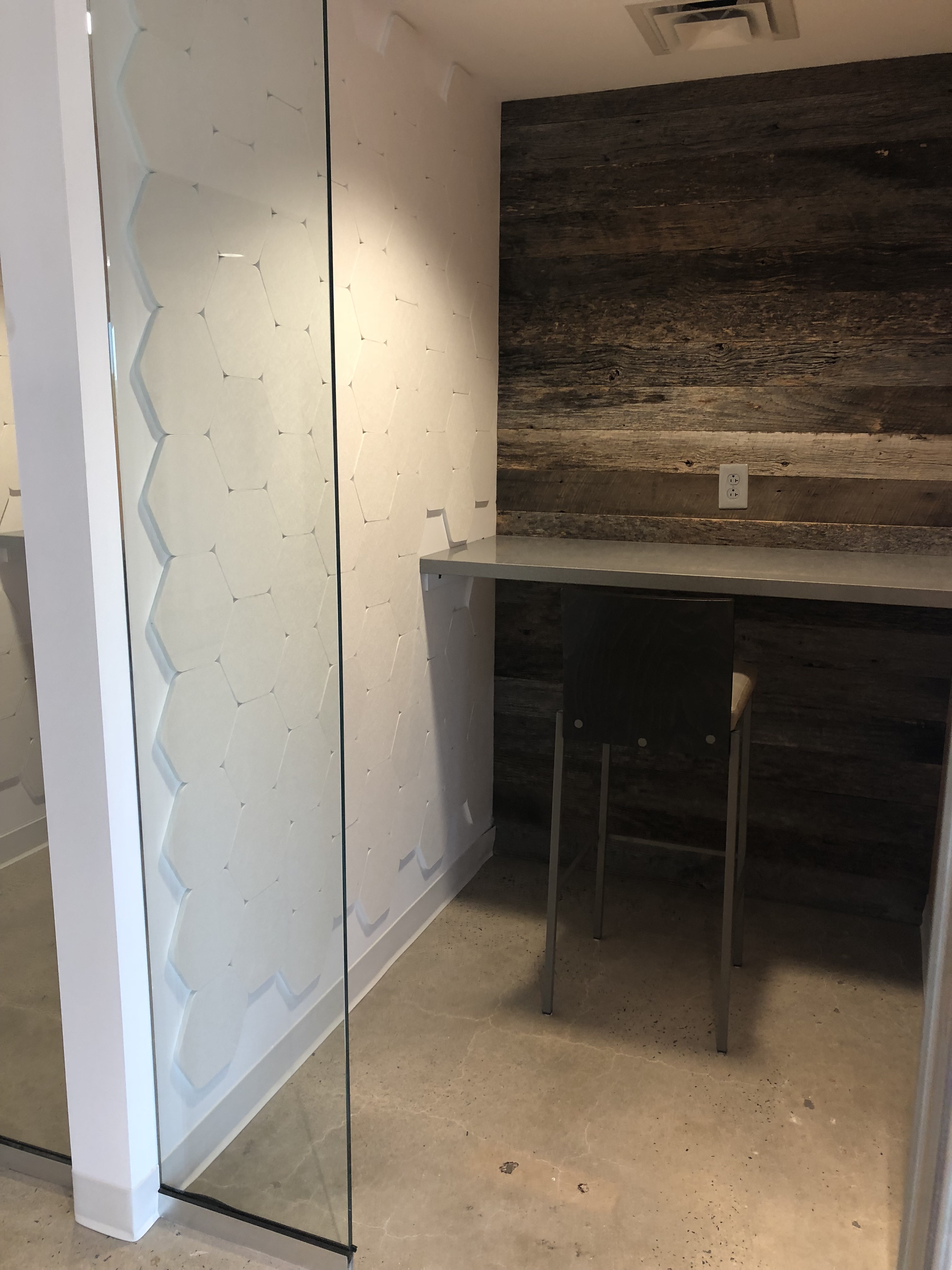 At the newly reimagined Park Seneca Building in downtown Charlotte, the 4th floor was renovated by the RdM design team with human comfort, health, and nature in mind. With stunning views of the Charlotte skyline and suburban views to South Park, the RdM design team created multiple storyboards and design concepts to arrive at a mixture of multiple co-share and collaborative workspaces, dedicated workstations, and offices, along with conference rooms and a grand, inviting entry and central lounge amenity. Elevated lounge areas centered in the work areas create a mix of work and relaxed collaboration venues intended from the Client. An artful combination of hard, rough building components, exposed structure, systems, and utilities, and street graphics are softened with reclaimed wood and neutral fabrics with splashes of trendy color elements then blended into a gritty but comfortable urban oasis.
But with these hard surfaces comes the issue of sound control. Urban, modern design introduces a need for good acoustic treatments that doesn't compromise the beauty of the space.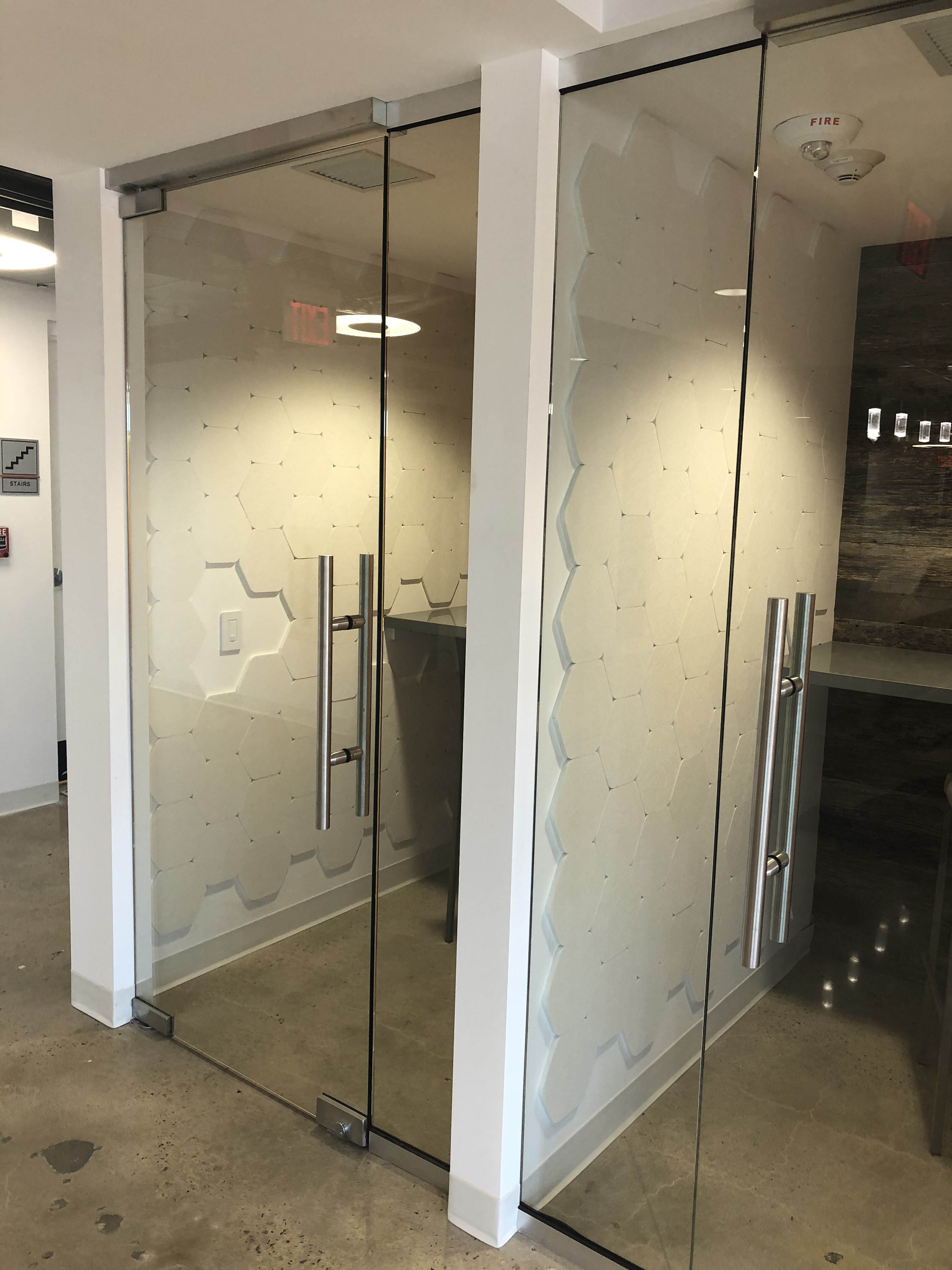 CaraGreen's Kirei EchoPanel tiles were used as an effective, beautiful acoustical treatment throughout the space, to dampen sound but look good doing it. No longer forced into paste-colored ceiling tiles and tacky fabric wrapped panels to control sound, EchoPanel comes in a variety of colors, shapes, and sizes and can be used in a myriad of applications. With the next generation of buildings and tenants comes the need for comfortable workspaces and acoustics are a huge part of that. Multiple studies show that good acoustics means more productive employees. RdM found that EchoPanel, was not only effective but appealed to the sustainably-minded tenants that frequent these shared workspaces. Kirei EchoPanel contains up to 65% recycled PET bottles.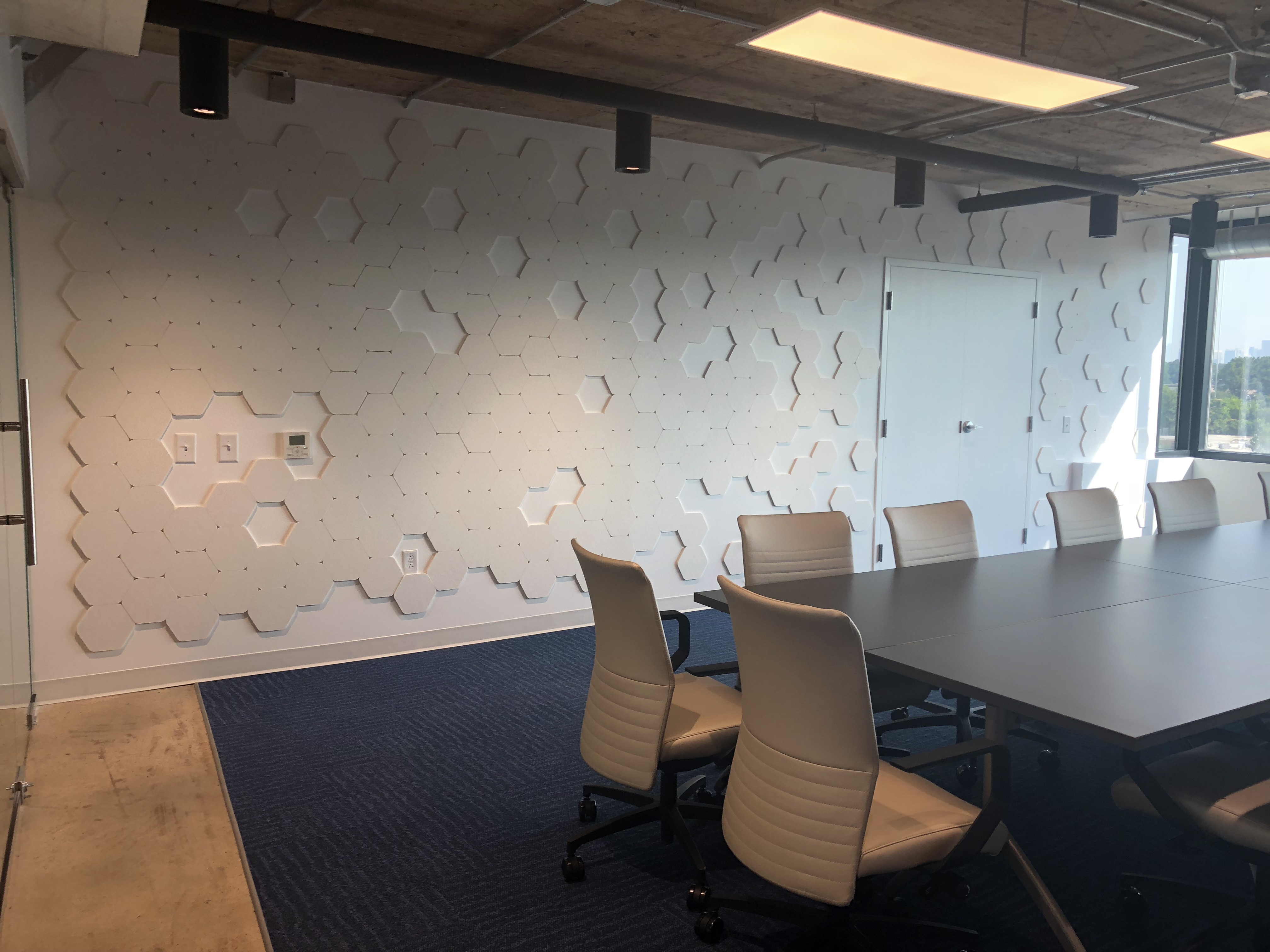 Sustainability was important to RdM. "We aim to create sustainable spaces wherever we can. CaraGreen hex tiles, reclaimed wood, and polished concrete floors are three sustainable and minimal impact features in CoCoTiv."
"We had a positive experience using EchoPanel! The tiles were easily installed and look great and are expected to contribute to the softened work environment and acoustical control."
Coworking spaces will continue to flourish and acoustics will be of increasing importance going forward. The owners of CoCoTiv were pleased with the performance of EchoPanel, as well as how it looks.
"Our client is thrilled with the outcome! The versatility of the tiles and tile patterns created reinforce the upbeat and collaborative environment of CoCoTiv's corporate mission."
Project team–: RdM Architecture: Rick Mack (Architect and General Contractor), Barrow Koslosky (Project Manager), Julia Badorrek (Intern Architect), Miriam Webster (Interior Designer), Doug Williams (Superintendent)
Stay updated with all of the latest news:
Follow us at: