When I unwittingly picked up my second occupation as a part-time teacher to three elementary school children (despite no actual interest or skill in teaching), I encountered two problems: the aforementioned lack of desire to do this job, and the lack of space to set up three desks alongside my own.
Now, technically, they don't need to be near me, but unfortunately, for those of you who may not have taken on this occupation when WFH became the new acronym dictating our daily lives, some of these homegrown students, need oversight. A lot of it.
Math? Or researching images of Sonic the Hedgehog?
Social Studies? Or Socializing sending creepy photos of yourself with bug eyes and leaf crowns to the neighborhood via Messenger Kids?
Animal Studies or Animal Crossing?
I am like a homework sniper picking off misbehaving kids around the house as they go off task.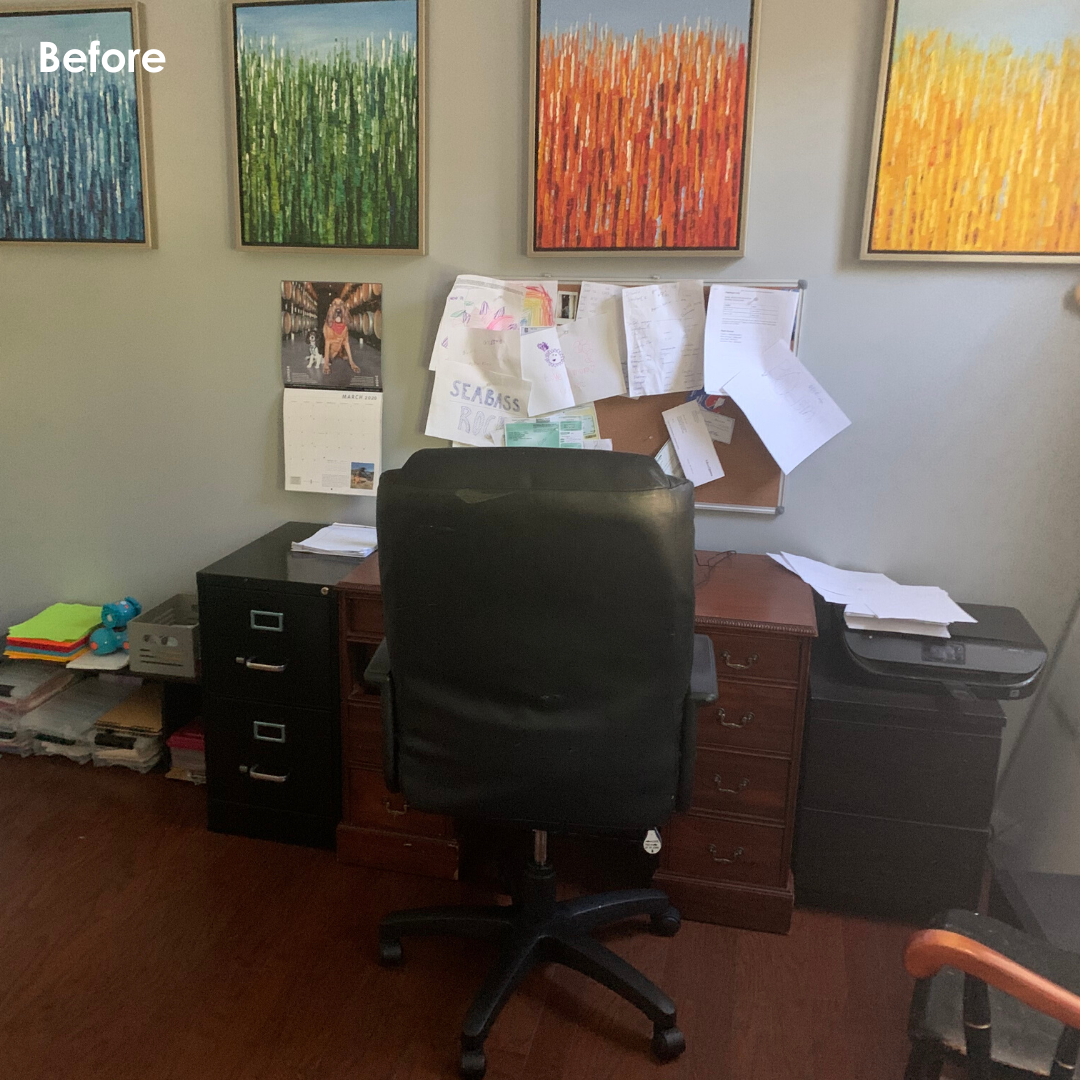 So a redesign was in the cards. My current office layout was thrown together: a clunky old desk that came with the place, a crappy whiteboard whose writability long since expired after too many permanent marker episodes required excessive scrubbing. And a Peleton and a printer, neither of which gets used that much.
I need an open office layout that still felt like mine, but allowed for over the shoulder disciplinary action and accommodated four screens.
Koskisen decorative plywood was my DIY choice for the surfaces. It is lightweight, warm, durable and it is something I could cut and install myself. I used Koskisen remnants for the shelves as well, so I can stash fruit snacks for bribes instead of shouting "shut it" when my Zoom call starts.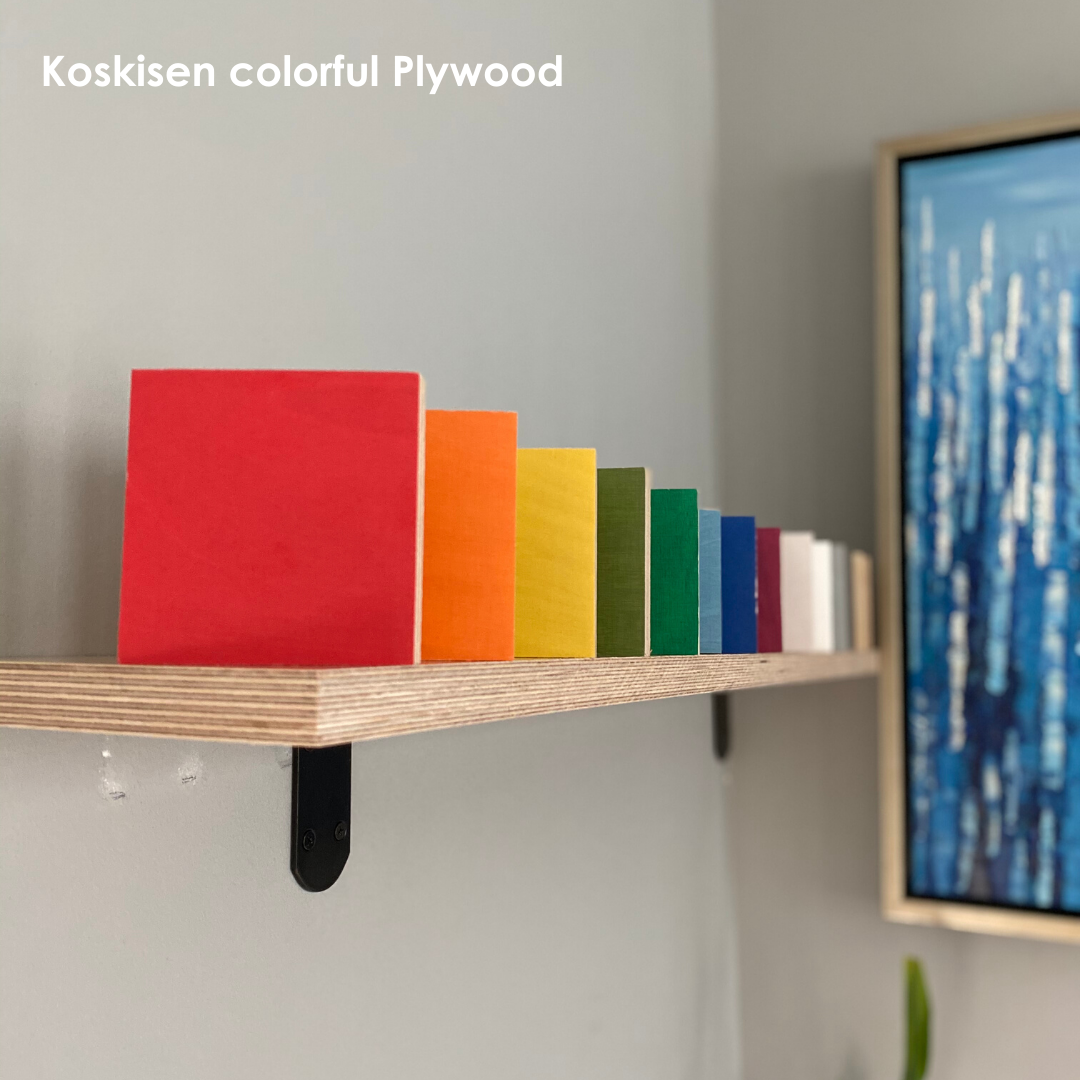 I chose the natural color, with its clear, durable topcoat and decorative edging, there was no finishing required, and I was able to redesign the whole space within just a few hours.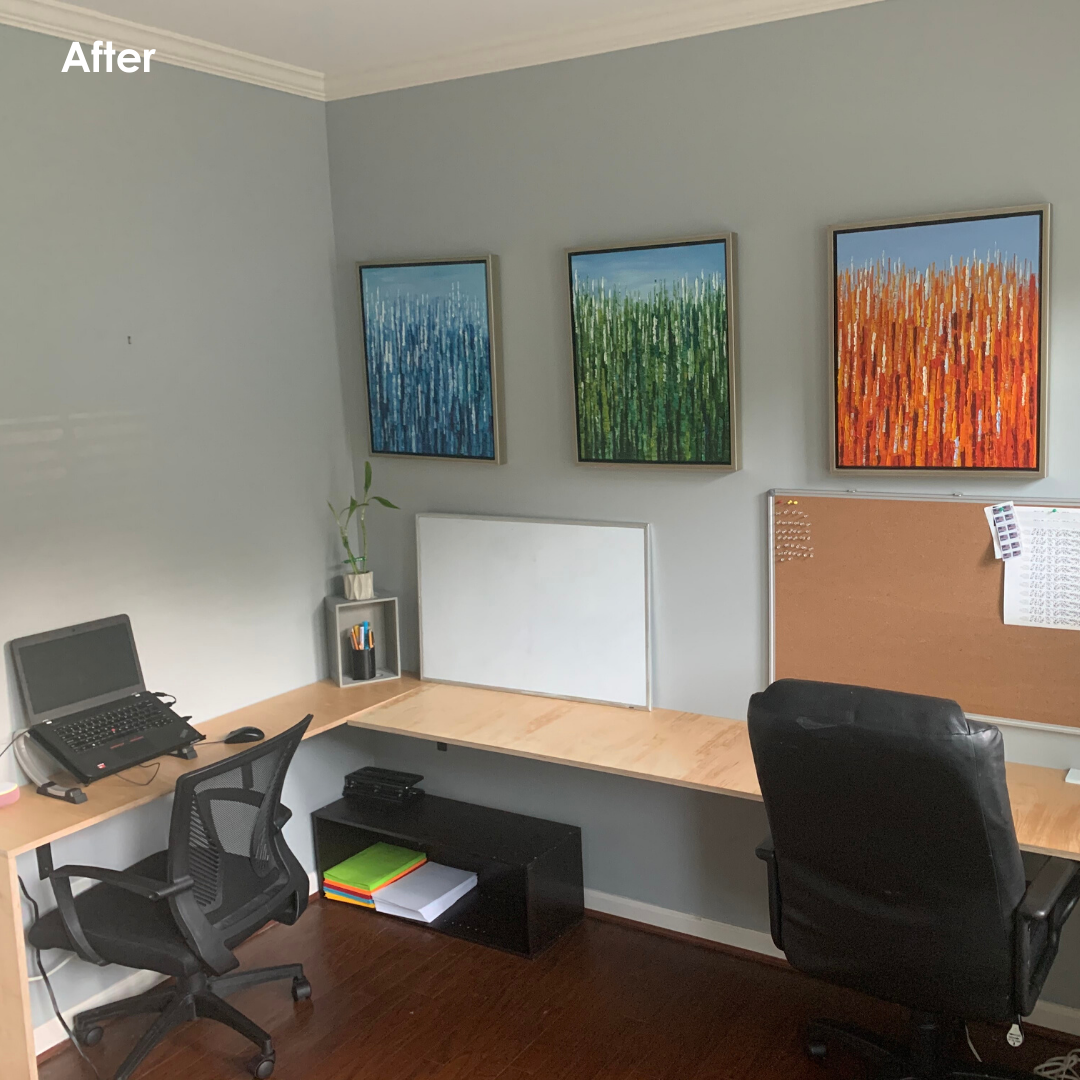 I moved the Peleton to the living room, guilt and binge-watching will increase productivity of that piece of equipment, and hopefully my new office design will do the same for my students.
Now, back to my other job at CaraGreen.
Keep tabs on upcoming DIY projects by following us on Linkedin: https://www.linkedin.com/company/caragreen/