High and Dry – ISFA Annual Meeting in Phoenix does not disappoint.
Dry, as in the weather, of course.
The International Surface Fabricators Association (ISFA) event took place last week in Phoenix, bringing together the leaders in the surfacing world, including the top manufacturers and fabricators in the industry. We had a pub crawl, a porcelain brawl and fun overall.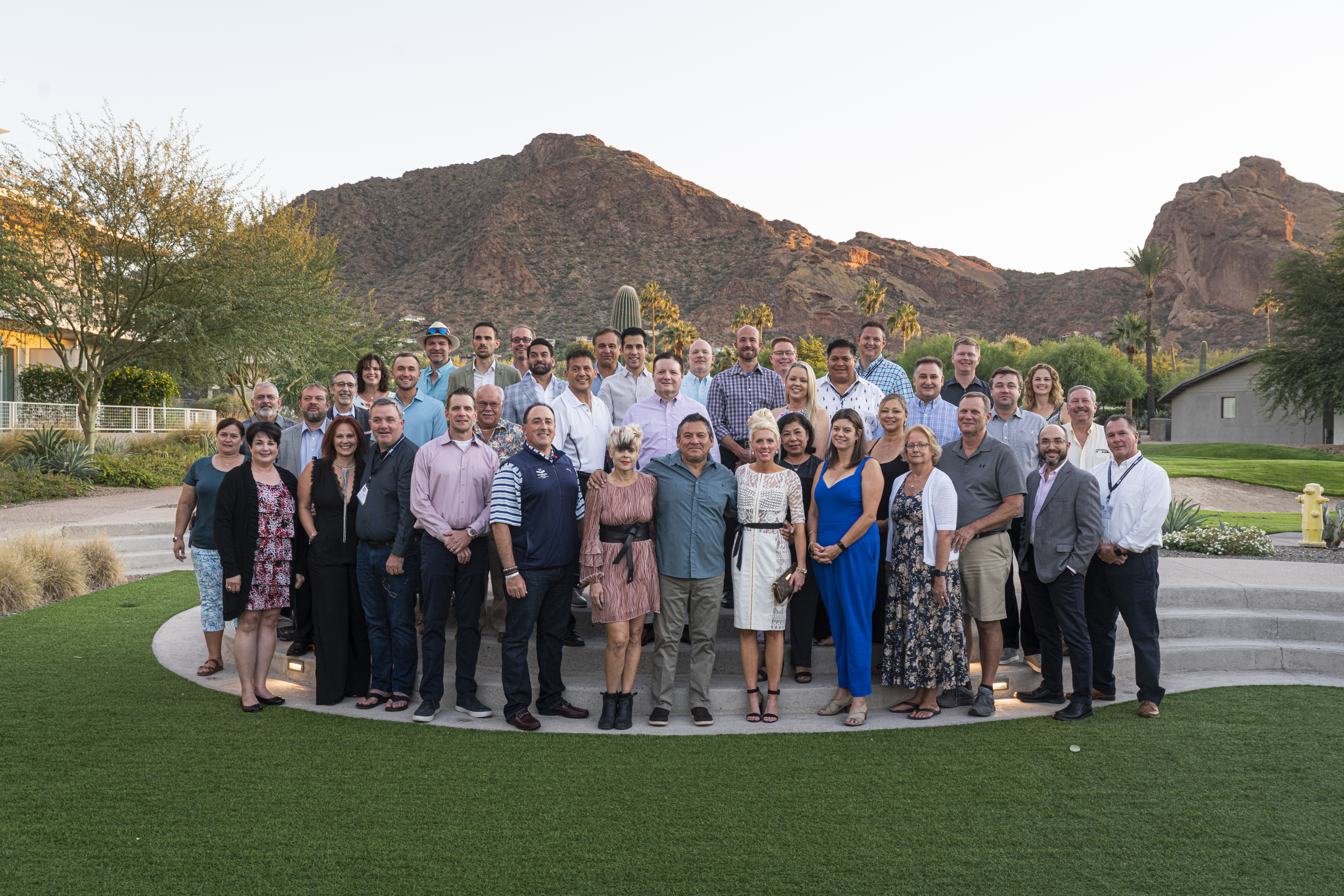 Hot topics included the surge in porcelain, the perils of quartz and some heated interactions around who people were and how they got things done.
Our Takeaways:
The Porcelain Throne
Yes, Kohler was there, but we are talking tops here. There are new entrants to the large format porcelain slab space, and this material is here to stay. The industry is shifting away from quartz and toward porcelain, and there is room for everyone in the mix. There are different styles, names and performance levels, but these porcelains/ceramics/sintered stones are here to steal some thunder from quartz. So, I don't care how many lawsuits you file, quartz has a bigger problem now.
Silicosis is the Grossest
Don't ignore this bad boy, silica content is now a major factor in surfacing. More silica is bad. Less is good.
Disclosing silica content is now a requirement of many standard documents including the MSDS (material safety data sheet). Respirable silica is causing lung diseases and is the primary ingredient in quartz surfaces, arguably the most popular countertop today. The concerns are not best practices that may be in place today, rather the exposure of workers to poor practices in the past. Get educated on lower silica materials and how this may impact your business because it is not going away.
Quarrelsome Quartz
There are a lot of opinions about the future of quartz surfacing. With all the tariffs in various countries, the game of whack-a-mole between Cambria and some of the cheaper quartz importers and producers rages on. Add silicosis and respirable silica dust exposure, for which the quartz industry is culpable, and you literally have a deadly mix. It may be reverse hockey stick season for quartz. Go Canes.
Hot Sauce for SoS – Need to spice up your Sales on Site?
Business add ons are free money. Make sure your sales team is selling upgrades and identifying opportunities in the field to make you more money. You already have part of the job, train your people to look for other low hanging fruit on the job site to augment your bottom line. And there is an app for that – contact Geoff Gant at The Countertop Factory Midwest.
NC in the House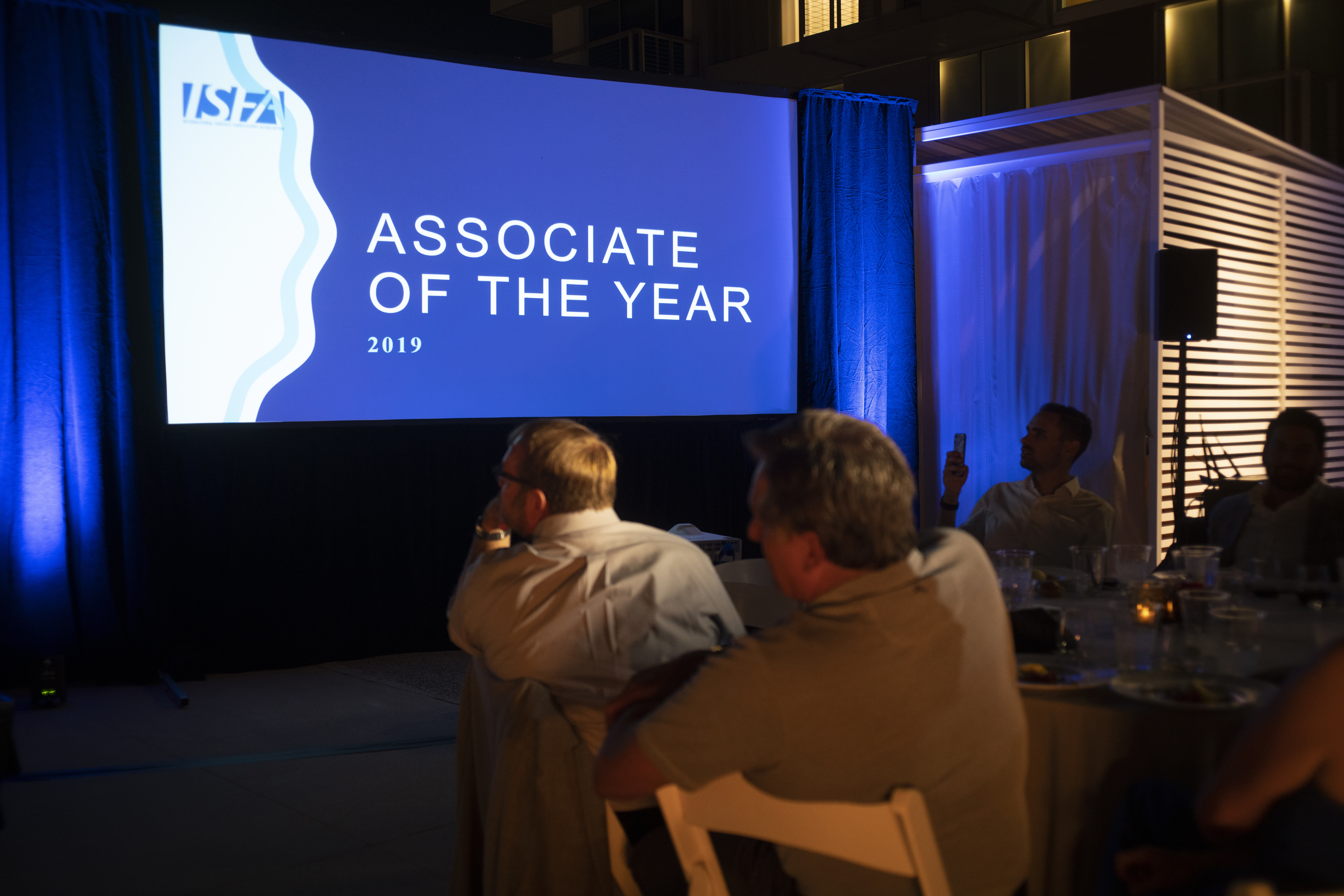 North Carolina was represented well at the event, with Rock Interiors taking home the trophy for BEST FABRICATOR of the Year. Carolina Custom Surfaces was also there, as was CaraGreen. (We won ASSOCIATE OF THE YEAR – beating out Cosentino and LG!)
Super Mario
Mario Romano, of MR Walls fame, was onsite to show us some of his stunning creations from solid surface. Exterior to interior and from Marilyn to Dubai, Mario has created some of the most unbelievable installations in solid surface. While his design is spectacular, his industrial design creativity takes these facades and walls to another level.
Check out his website here: https://mrwalls.marioromano.com/
Learn more about ISFA and get involved by visiting: https://www.isfanow.org/