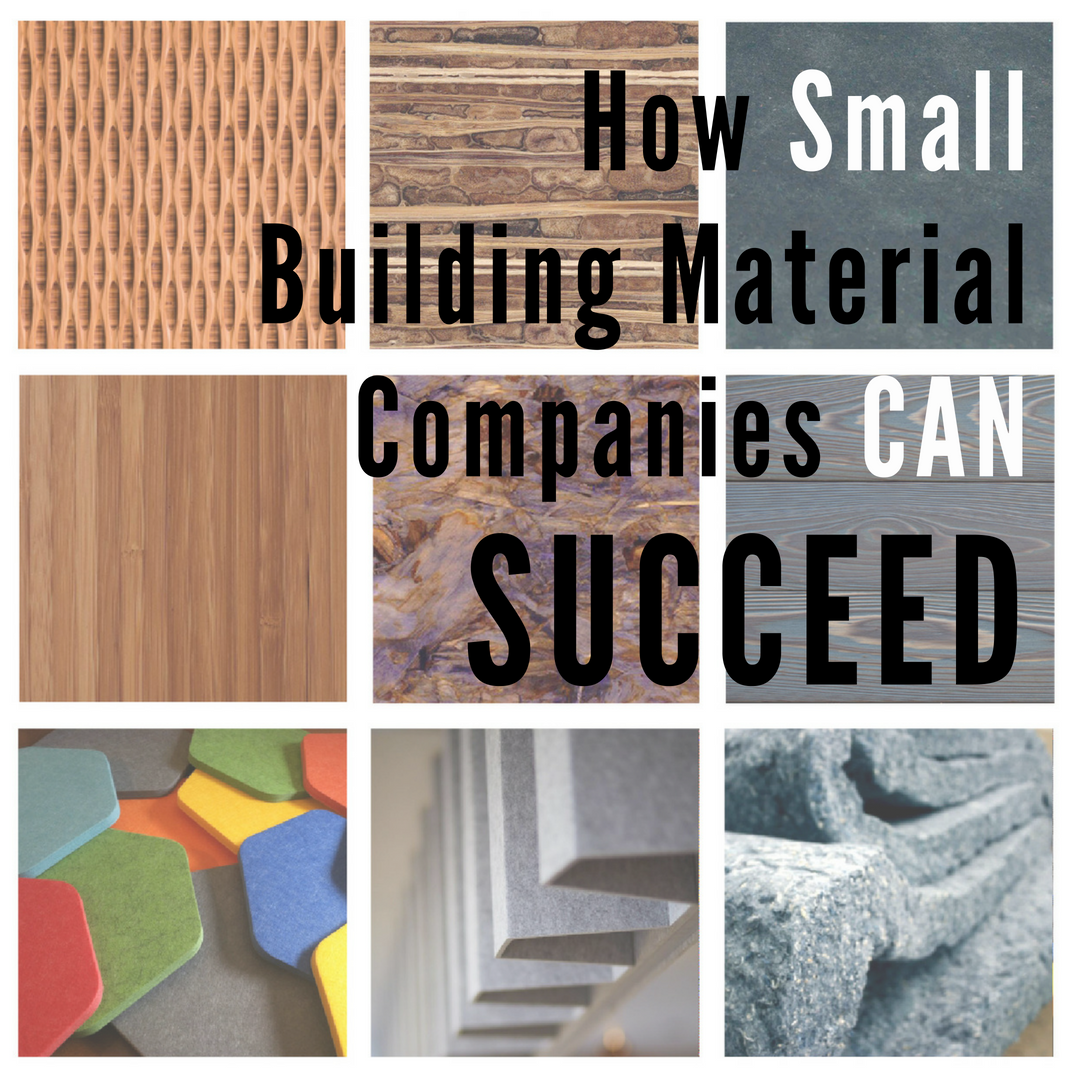 Success can be elusive for the little guy in the construction world, especially as a material supplier. When there are huge players like Lowe's and Home Depot slinging the cheapest of the cheap and offering everything from nails, drywall, crown molding, design, and installation, how can a new entrant slog their way into the space?
It really comes down to a value proposition, which most would agree with. Really, the hardest part of that is finding a place that needs that value. Value is often associated with "lower cost" which is not necessarily achievable by a small player who has start-up costs, product development costs, or sales & marketing costs to absorb over a small volume of products. So, if you can't be the lowest priced, or more competitively priced, where do you compete as a building product?
Here are some ways to make your business stand out from the crowd.
It needs to have:
1) Visual Appeal. If you have a design aesthetic that resonates with people, they will seek you out and use your product. So from conception, a material that wants to compete with design appeal has to bake that into its plan. Consult the market, use designers, talk to potential end-customers, troll Houzz, troll Pinterest and come up with something that you can confirm and know that the market will want, and ultimately demand.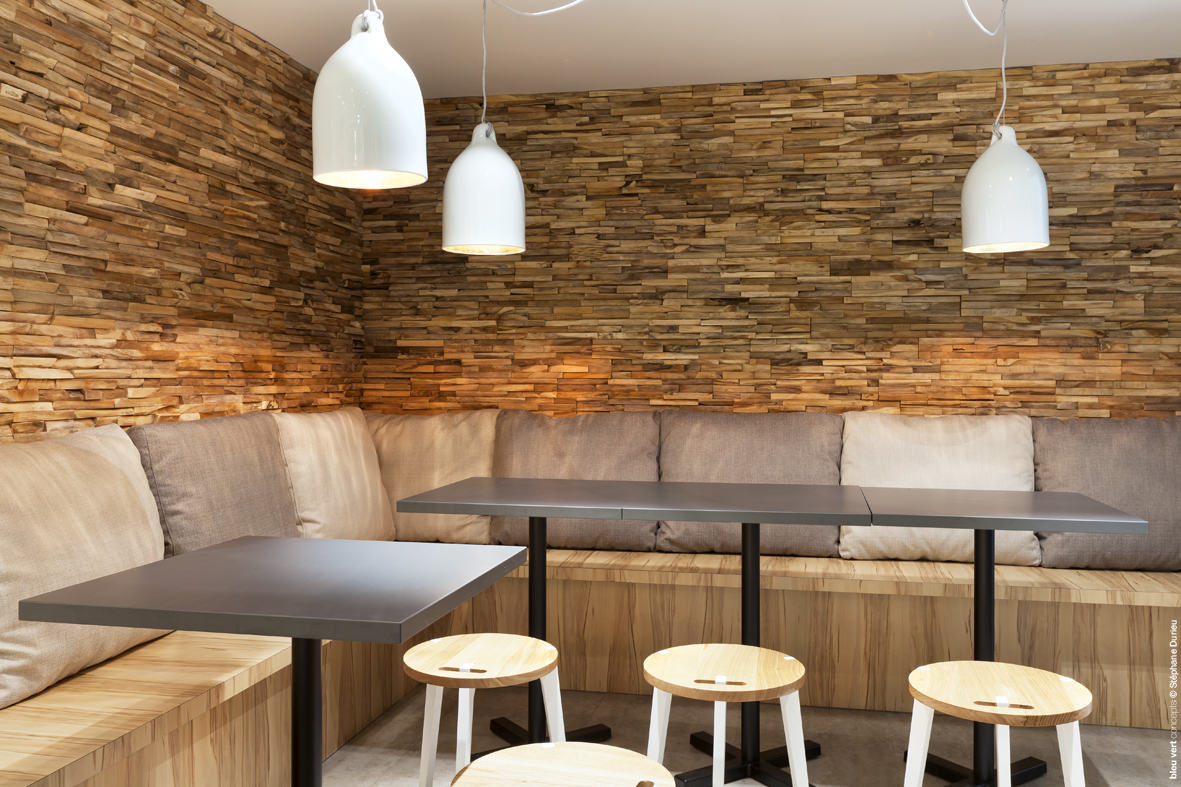 Mercury Wall Panels by WonderWall.
2) A good story. Maybe you have a product that looks OK but has a fantastic backstory. Something really compelling. A purpose-driven product. You fished tons of ocean plastic out of the Pacific trash vortex and made a minivan out of it. A lot of people don't want to drive a minivan, but heck, we don't need to see an albatross with a gut-full of Safeway bags, and someone needs to drive the neighborhood to soccer practice. Having a really interesting story about how your product came to be can also bolster its attractiveness.
3) Right place, right time. A market void exists. You have an idea. You fill that void. No brainer. It is hard to give an example here because if we had that great idea, we would not be writing articles about how you could do it, but we can try to help you visualize. There are 85 different types of hammers at Home Depot. Little Sydney has a school project and her mom does not want a clawhammer in her wild child's creative hands. There is not a kid's toolkit that does not have Bob The Builder or a $120 price tag because Melissa and Doug made it out of wood. So you create a toolkit for kids, safe, but useful. It even has a carrying case encompassed with stars so Syd the Kid is over the moon.
4) Partners. You often can not do it alone. If you can find the right partners, whether it be other manufacturers, distribution channels, retail outlets or just good friends, it is connections that can really help you further your brands. Your social media outreach is only as good as those that support you.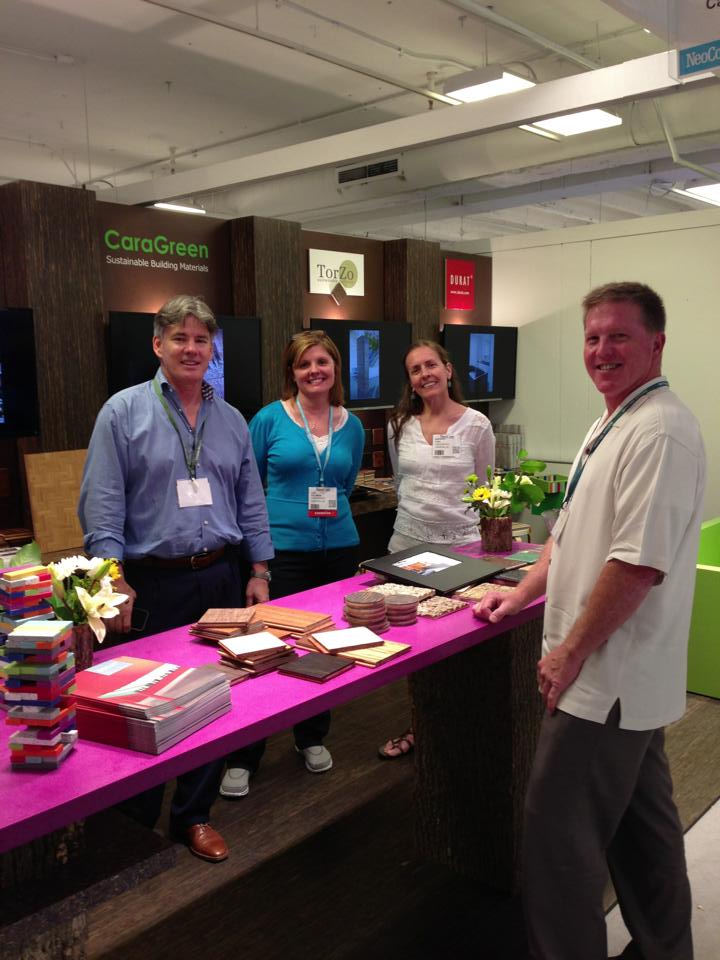 CaraGreen at the Neocon Convention.
5) Join The Cause. This is part of a partnership. Find a rallying cry and jump on board. If you're rounding up ocean plastic, find like-minded people who are doing similar things, or people that should be doing similar things. Look for that body of people that are standing up for something and get behind it. Join them in their efforts and it will propel your product forward. Check out the #createbetter movement for an example.

It is easy to limp along and slowly grow market share through base level awareness and organic growth, but this process is slow and leads to product fatigue. For small and mid-size building material companies to really succeed, they need to retrench, look at their products and figure out their true value proposition. Once you know what that is, look at your purpose, find like-minded partners, causes or organizations and join them to push your brand forward.