Kicking Glass and Making Names
Gilasi means glass. The best, most superior glass.  As the surfacing and countertop markets are getting flooded with granite and quartz from India, Turkey, China and Brazil, there is a well-kept secret smack in the middle of America – Gilasi Recycled Glass.
Gilasi was founded in Chicago over 20 years ago by a builder who noticed the lack of high quality, sustainable interior finishes available for green building projects. With little options for environmentally friendly surfaces available to use for countertops and vanities Garrett and his wife Jenna Obluck decided to create Gilasi to fill this need.  In 2005, they decided to work exclusively on producing Gilasi as the need and demand for it was growing.
Since then, Gilasi has grown into a manufacturing company that not only produces green, healthy surfacing, perfect for any LEED project, but one that prioritizes human and environmental health and safety and waste reduction.  Gilasi Recycled Glass Surfacing is made in the USA and all of the glass used to make Gilasi is domestically sourced within 250 miles from their manufacturing plant in Chicago.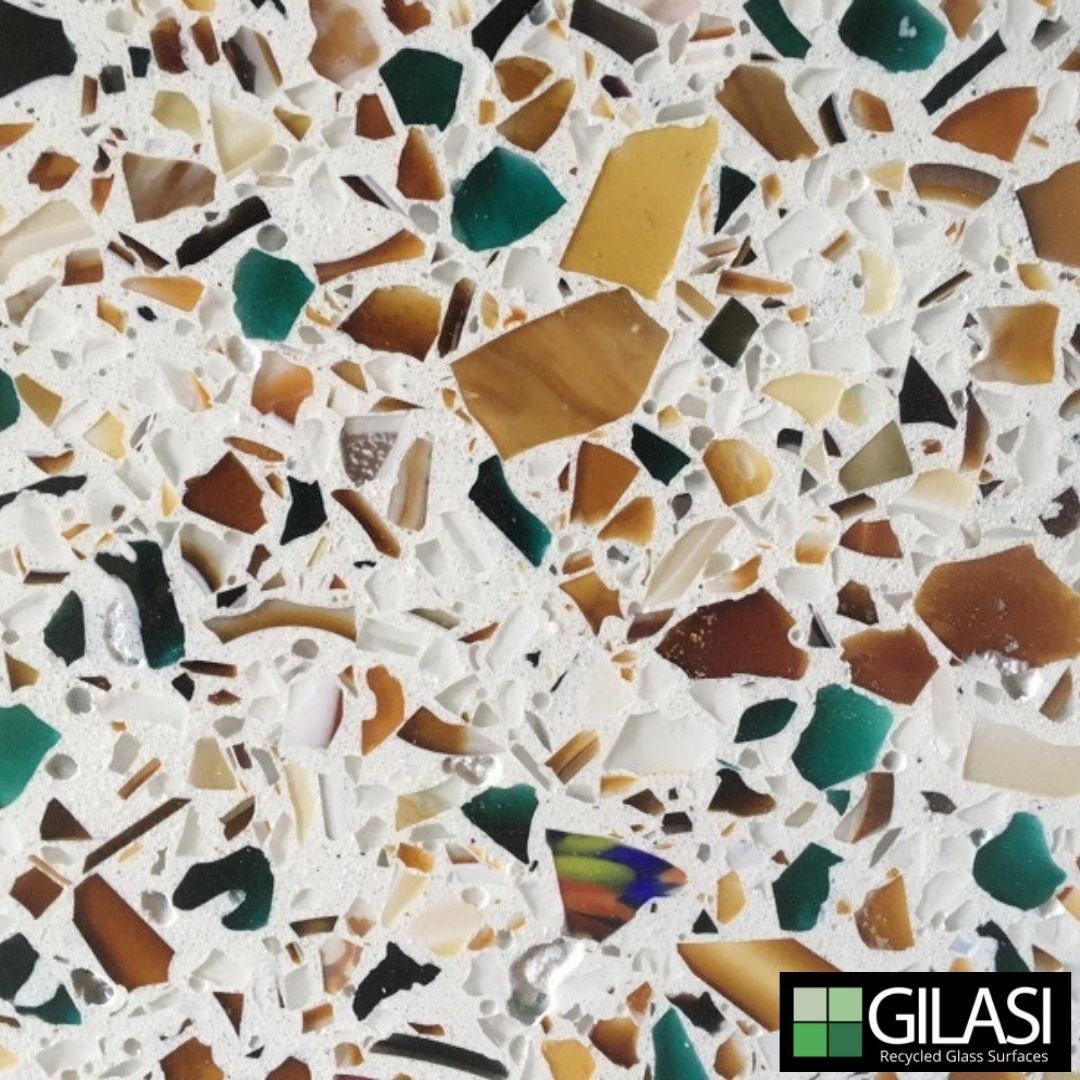 Every step of Gilasi's manufacturing and finishing processes are done in Chicago, Illinois. Gilasi Engineered Stone is made of aeronautics-grade, VOC-free epoxy, and 77 – 85% recycled glass and other material by weight. The glass sources range from broken hand-blown lighting fixtures, to finely crushed container glass, to shattered oven-door glass from a manufacturer in Chicago's historic meat-packing district.
The owners, Garrett and Jenna Obluck; are both East and West  transplants who fell in love with Chicago upon arrival.  Their home in Chicago is just down the street from the Gilasi's factory, enabling them to reside within their own local living economy.  Garrett Obluck explains,
"By sourcing supplies as locally as possible, we have developed strong ties with dozens of businesses not only in our neighborhood, but in the city, county, state and midwest region.  Local sourcing also reduces our overall energy needed to make Gilasi by reducing shipping."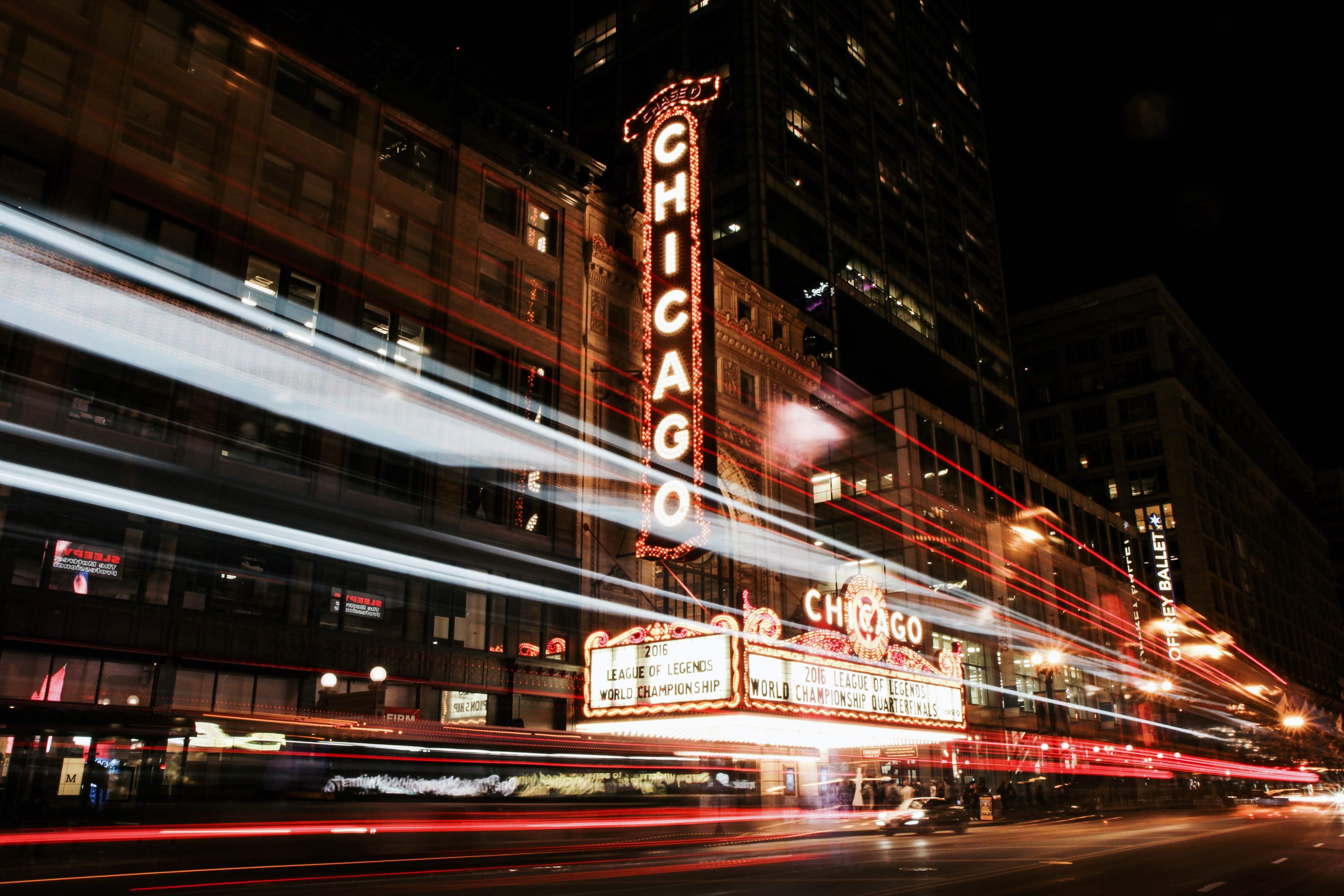 Gilasi Recycled Glass highlights all the good aspects of a Made in America company. Gilasi purchases carbon offsets for its emissions generated by employees' commutes, as well as emissions from the manufacturing facility. Customers can also purchase offsets for their shipping emissions through Gilasi to contribute to this effort. Gilasi's third life takeback program facilitates the return of unused material to be reused in the production of new material or new products. Gilasi offers customization in colors and sizes of material which reduces waste in production and fabrication, increases yield, and lowers overall costs.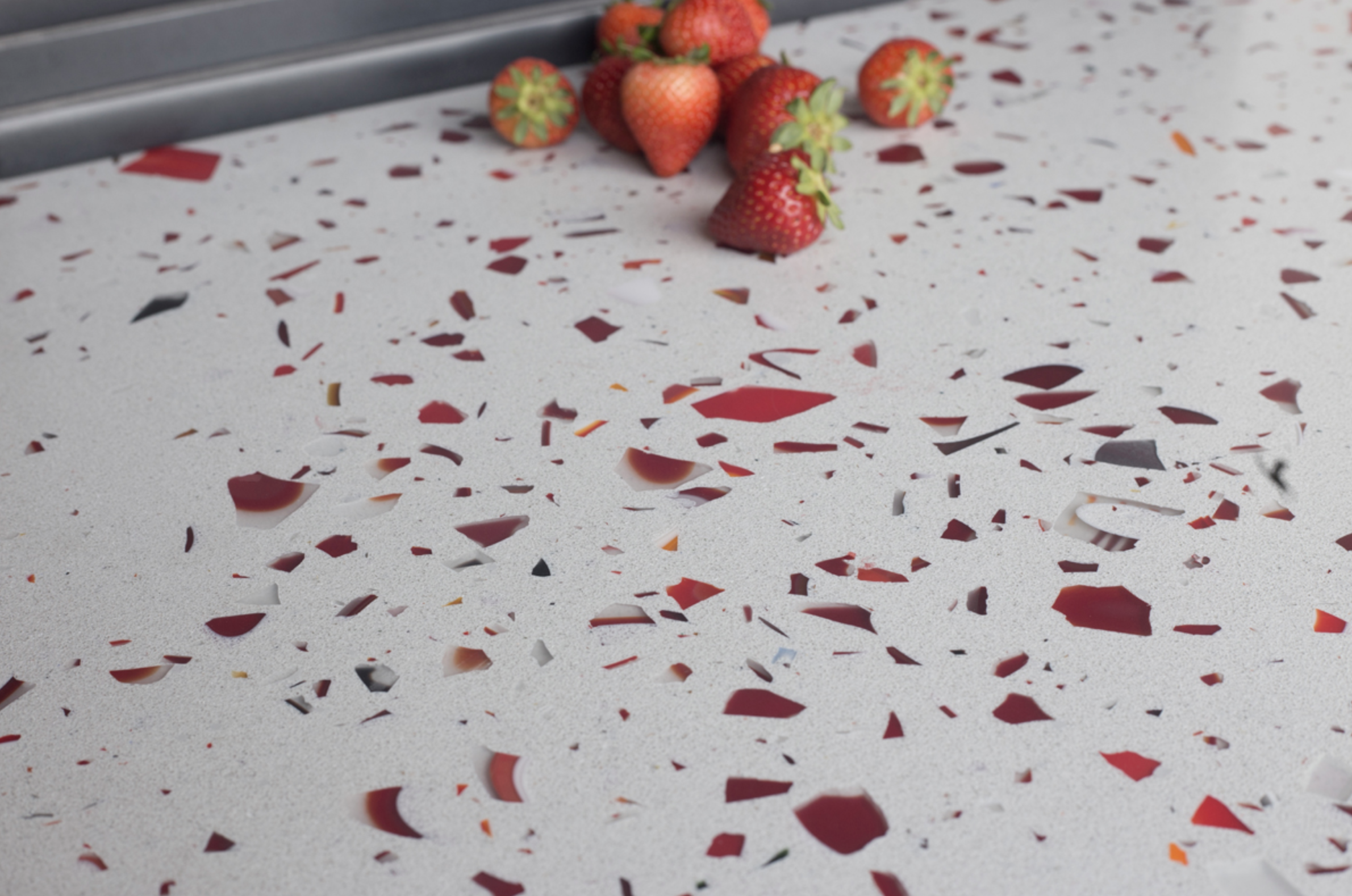 Order samples of Gilasi Recycled Glass Surfaces or schedule a product introduction today.