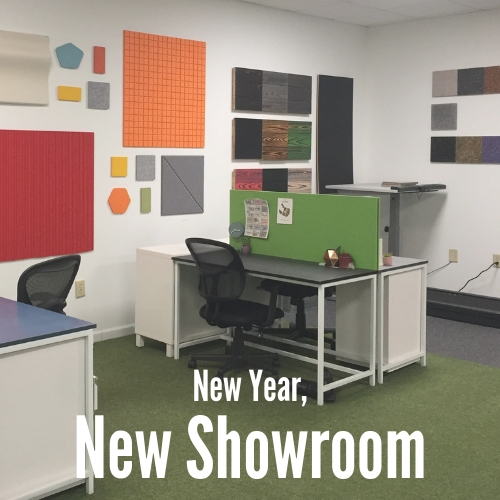 We have created a living library of installed building materials in our showroom. We welcome the architect and design community to come to explore, touch and visualize their projects with just in time materials and samples at their disposal.
In August of 2018, we signed a lease on a warehouse in South Raleigh. At the end of October, we celebrated the transformation of this space into a state-of-the-art showroom, showcasing our portfolio of sustainable, healthy building materials. Below is a chronicle of our journey from blank walls to vibrant engaging installations.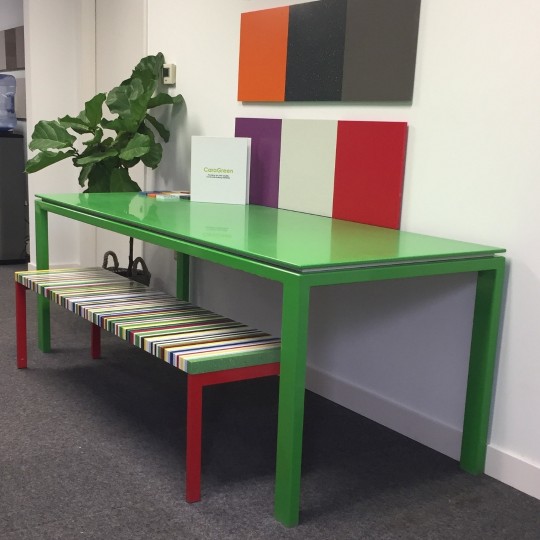 Biomimicry
Nature is the Yoda of the new Building paradigm and not just because it is green. Nature has 4 Billion years of learning built in. We took nature as inspiration and installed components like this rug that looks like grass and Kirei EchoCloud acoustical panels, in an effort to evoke natural elements. Complemented by watery blue chairs in a cozy nook, we take cues from nature in our installations.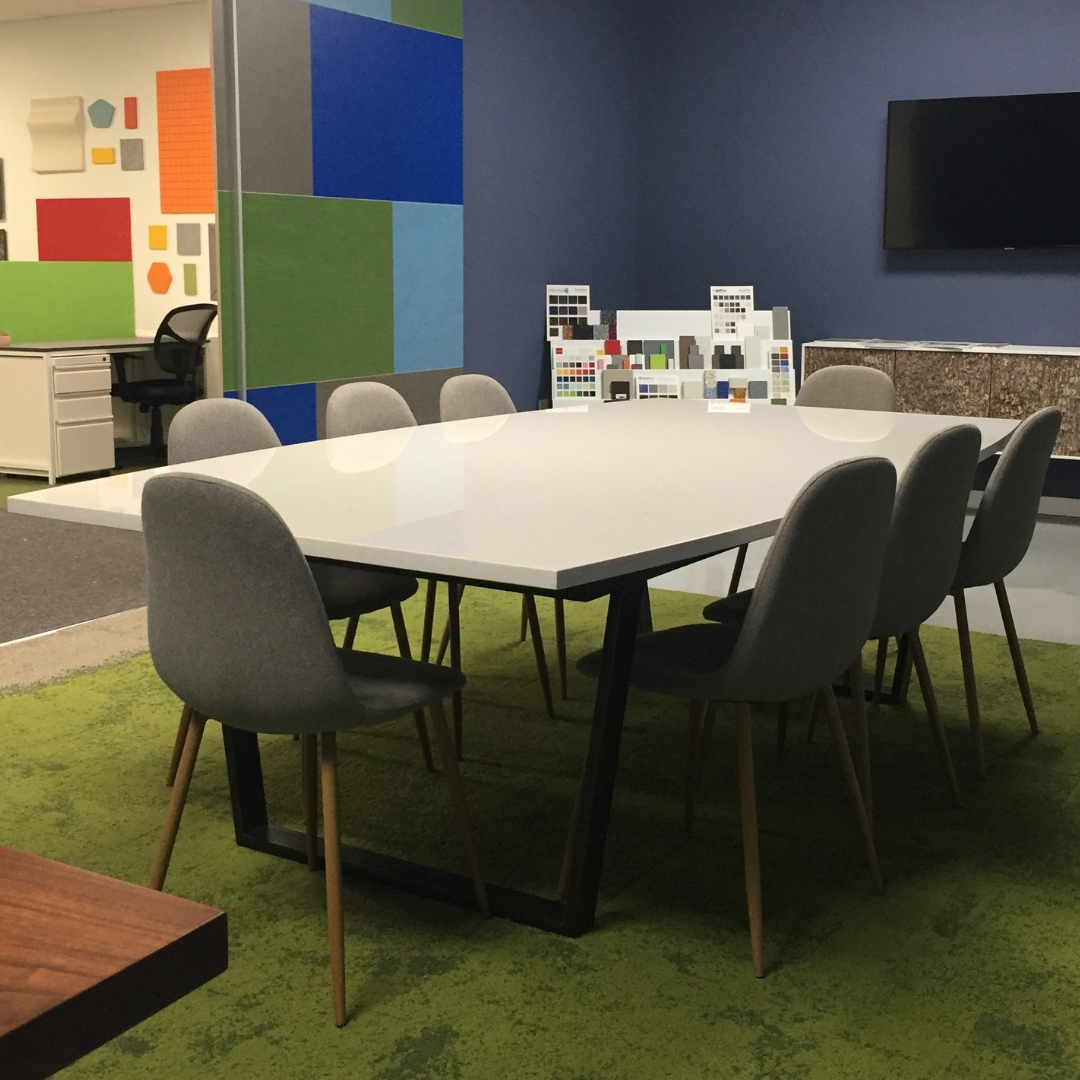 Waste Not
We worked with our favorite stone fabricators to repurpose drops of unused Lapitec to create this stunning conference table in Arabescato Perla. This beautiful sintered stone will hold up to anything and we kept it out of the landfill.
Decorating with Samples
We used large format samples to decorate our walls, taking advantage of the fact that our materials themselves are not only sustainable but beautiful. Functional, as they can easily be removed from the cleating system, these stunning samples can be pulled down and used as backdrops for vignettes or material palettes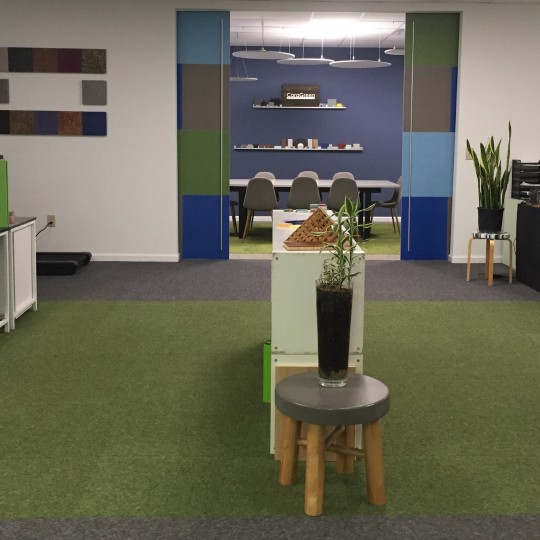 Form and Function
You can keep your laminate and corrupt quartz! We designed our kitchenette out of sexy Charcoal PaperStone and Koskisen decorative plywood. The pale blue complements the warm, dark PaperStone, and it just begs you to touch it. PaperStone is stone formed from recycled paper (I feel good!) and Koskisen reveals its natural wood grain beneath a water-based color (biophilic design).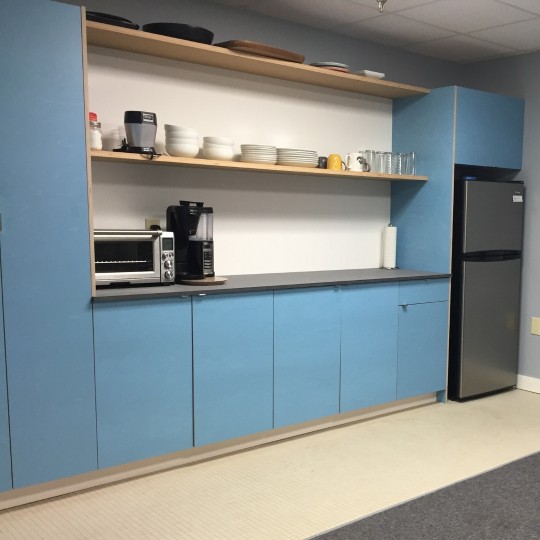 Life handed us a Lemon
Sippin' pretty. When challenged with less interior daylighting that we had hoped for, we opted for circadian lights that mimic that body's natural rhythm, to keep us motivated, alert and engaged throughout the day! To incorporated added nature into the space, an abundance of plants was an easy fix.
We welcome the design community to stop by and check out our space. We designed it with you in mind, the instantiation of your virtual library, with a laser focus on creating better products, creating a better planet. We started by creating a better showroom.
CaraGreen is located at 1406 Transport Drive in Raleigh, NC. If you're not local to the Triangle, feel free to visit our product library online or schedule a product introduction with your local CaraGreen sales rep.