Acoustics and Health co-hosted with Kirei
Thursday August 19th at 12noon EST
Registration link here::
https://us02web.zoom.us/meeting/register/tZEvfuyoqzoiHN338fOAEwtq0a2iwQIl_k0O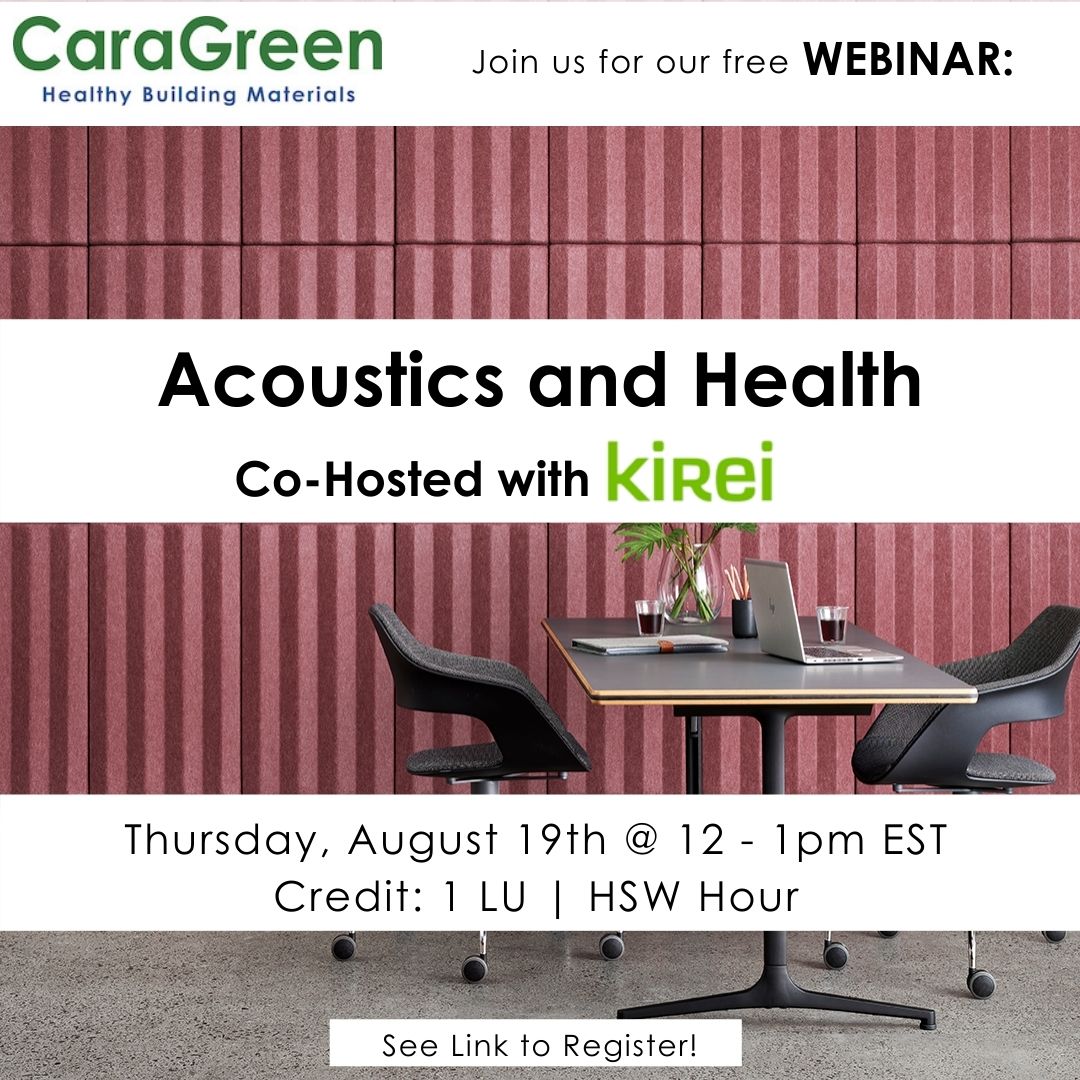 Length: 60 minutes with Q&A
Credit: 1 LU | SD | HSW Hour
How many times have you been eating dinner at a restaurant and can't hear your friend over the commotion? Or been focusing in an office that is too quiet, where you can hear every little sound, even the typing of Susan in the next cubicle over? Acoustics play an integral role in our comfort, which ultimately affects our health. This course will focus on the basics of sound and acoustics as well as how those impact our health and productivity.
-Understand the basics of sound
-Learn the properties of sound and acoustic performance
-Learn how sound interacts within buildings and how that affects occupant health
-Consider applications for better sound quality and control