The New Kids On The Block
We're excited to announce the two latest additions to the CaraGreen team! Welcome, Rob Hacker and Kristine Hart to the CaraGreen sales team. These two will be hangin' tough with the rest of the CaraGreen sales team, introducing all our new and existing products throughout the Southeast. We've got the right stuff, baby.
Foreigner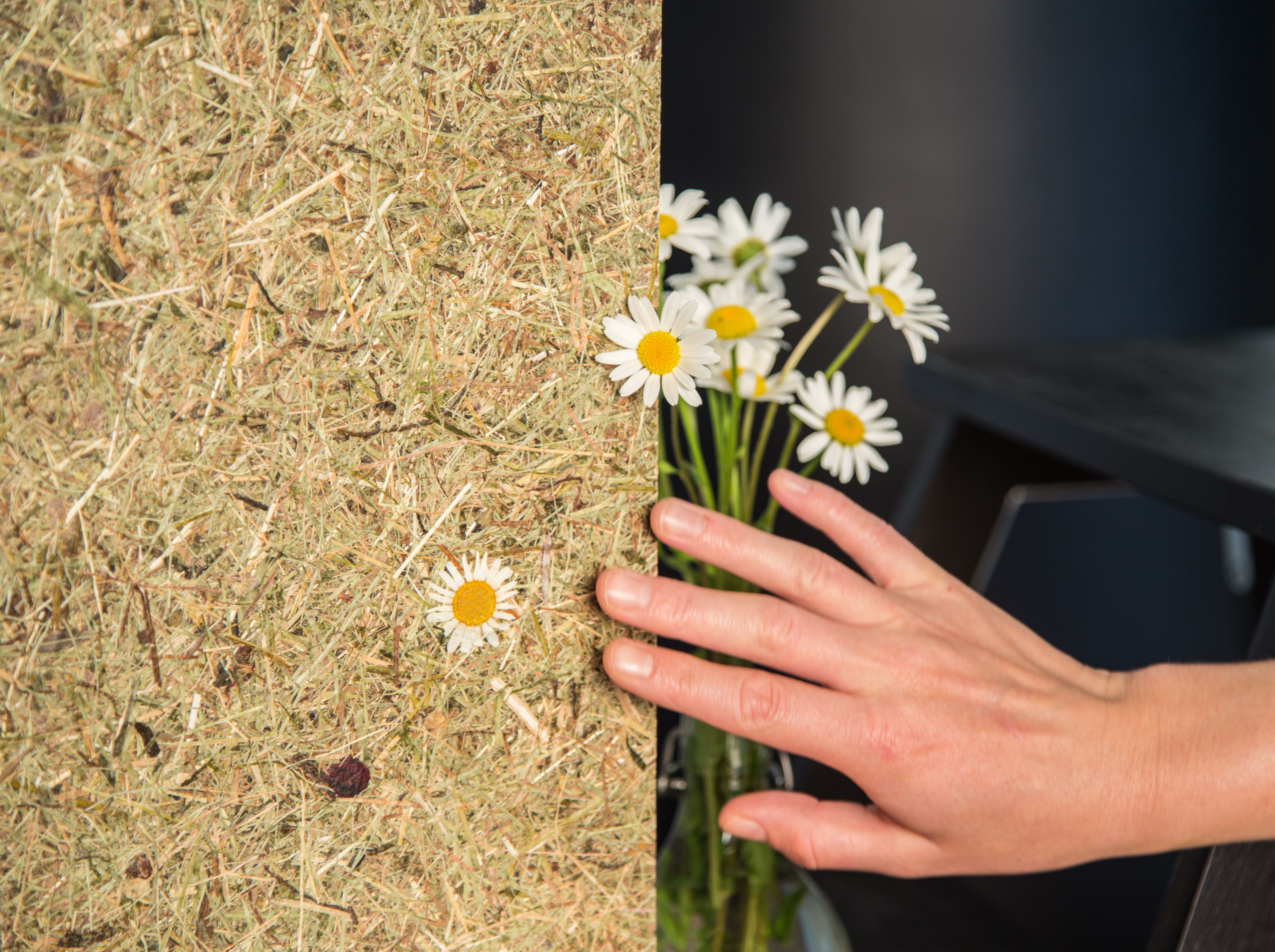 We welcome the epitome of biophilic design to the US, as we bring on our newest line: Organoid. We have been waiting for a product like you!
You are going to love these bio-based surfacing materials, never seen before in the United States. Made with natural materials such as coffee beans, hay, roses, lavender, and vanilla pods, Organoid materials engage you with their touch, smell and look. They are available on various backings, making it perfect for furniture, feature walls, acoustic walls, surfacing, flooring, lighting and more. If you want to know what love is, check out Organoid today.
Samples are available below or request a product introduction today.
Def Leppard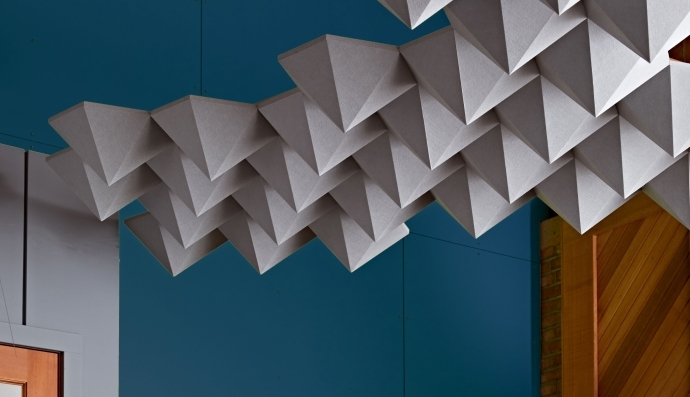 Even a tone-deaf spotted cat couldn't resist these acoustic designs from EchoPanel.
Diamond, Tartan, and Ziggy are the latest creative additions to the EchoPanel suite of solutions to cut noise. From euphoria to hysteria, these designs are sure to tap your creative emotions. So pour some noise on me, EchoPanel has it covered. The one-stop shop for solving your acoustic problems at any budget.
Vivaldi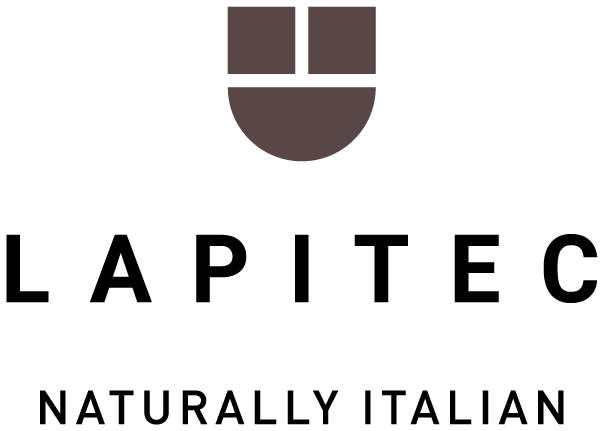 This is Magnificat. After 20 years of thinking differently, Lapitec has emerged with a new credo: Naturally Italian. When Lapitec initially launched, perhaps the idea was so new, it needed to be cloaked in the concept of not being able to be had by all. Today, sintered stone is the best choice to make for your project due to its low silica content, simple ingredient list, and the extensive technology imparted on Lapitec slabs that makes them impervious to staining, etching, and fading. Want a project that can weather the Four Seasons? Lapitec is your jam.

Related blog post: Lapitec. Naturally Italian.
September Vignette – Earth, Wind, and Fire
It's September. Let's Groove. That's the way of the world.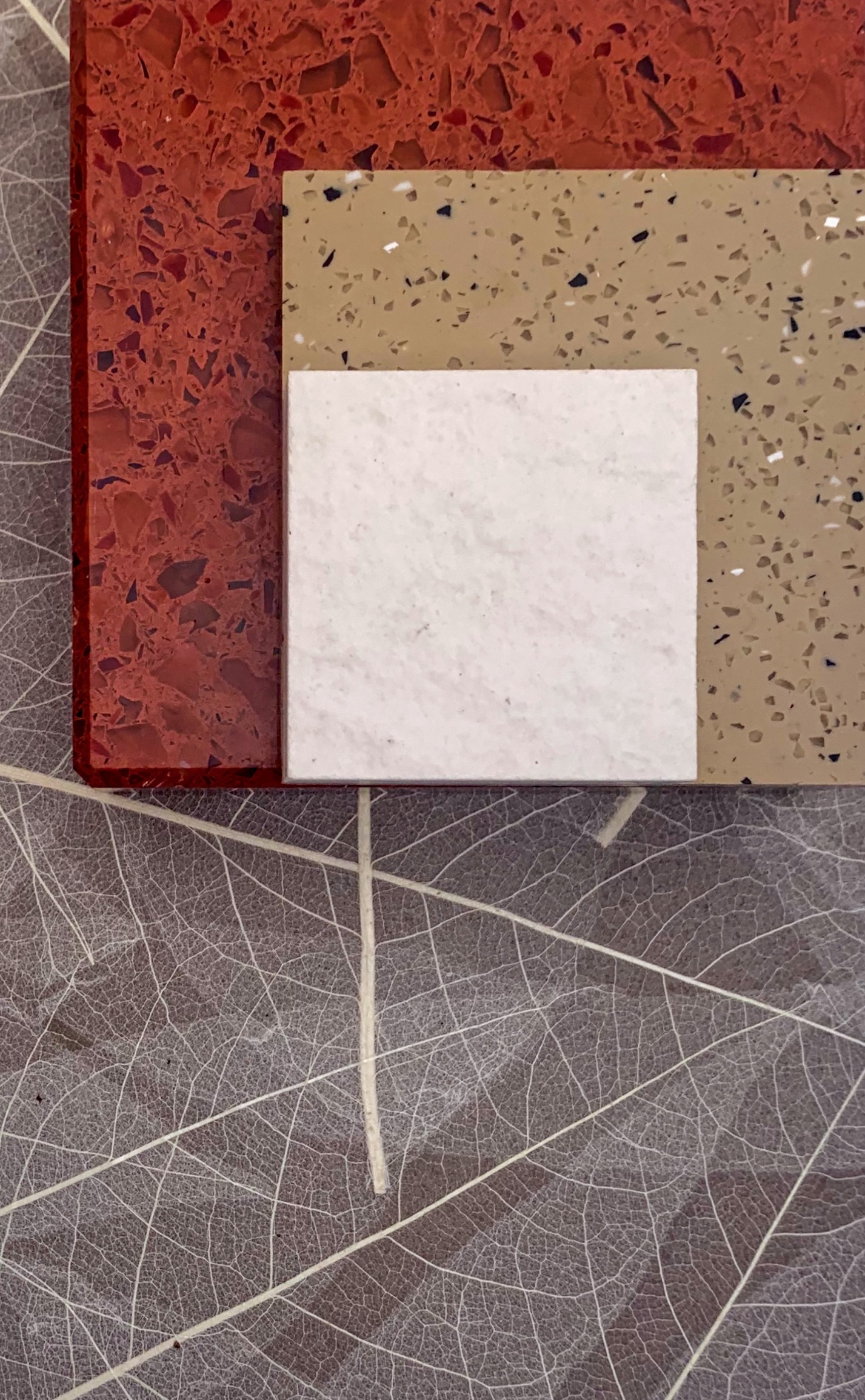 Products from bottom to top:
Organoid – Skelettblattla
IceStone – Moroccan Red
Durat – Scandicolor #644s
Lapitec – Fossil, Bianco Assoluto