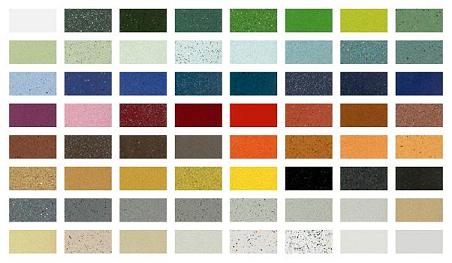 Durat is a unique, eco-friendly solid surface material which contains 30-50% pre-consumer recycled plastics and is 100% recyclable. The recycled content is granulated into small specks giving Durat a distinctive texture. And, by utilizing the highest quality raw materials, there's a silkiness to the product. Durat comes in over 70 vibrant colors.

Durat is extremely durable and can be renewed with slight sanding. The material is resistant to wear, humidity, and various kinds of chemicals. Its durability and easy maintenance make it an ideal material for kitchens, bathrooms, restaurants, hospitals, laboratories and other high-traffic areas.

Durat comes in panels for countertops and walls and includes a design collection of tubs, sinks, shower pans, and furniture. Durat is headquartered in Finland. CaraGreen is stocking and distributing the product in the eastern and central United States. We'll be showcasing Durat at Design Week in New York, NY May 15th-19th.

For more information on Durat, email us at [email protected].