Material Matters BYE 2020
Out With The Old, In With The Blue
---
Blue /blo͞o/ (of a woman) : Learned, Intellectual
We have added four new members to our CaraGreen staff!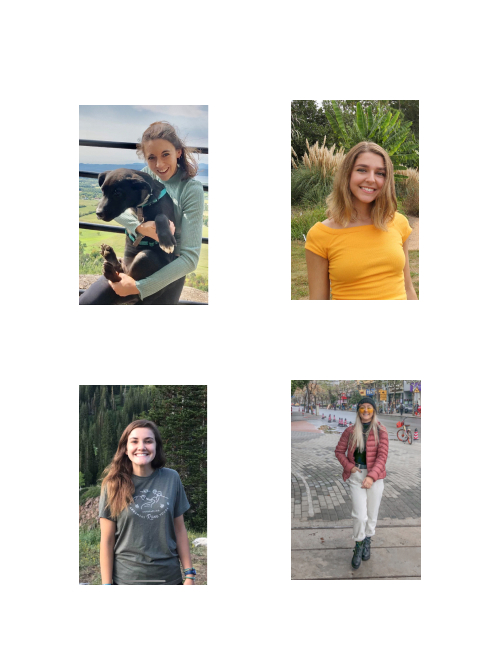 Teal is our new Strategic Marketing Manager. She has extensive experience with website design, User experience design, and creative marketing. Any Questions?- [email protected]
Maddie is our Technical Marketing and Data Analyst. She transforms data from an array of platforms into strategies and insights for our Sales and Marketing teams. Email [email protected]
Layah is an Assistant Marketing and Data Analyst, who will be helping round out the data analytics and analysis functions of our growing organization. Email [email protected]
Julia is an Assistant Sales and Data Analyst. Julia is another key member of our analytics team. She covers data mining to reporting trends and analytics to power our marketing strategy. Email [email protected]
Blue Ocean
CaraGreen and OHM forge new industry partnership across product lines.
CaraGreen and OHM announce a joint sales and marketing partnership in 2021!
CaraGreen Healthy Materials and OHM International are pleased to announce their joint sales and marketing partnership. OHM will leverage its distribution infrastructure and brick and mortar locations and showrooms throughout the East Coast with CaraGreen's strong virtual and online presence, as well as our own showrooms and warehouses to celebrate a unique opportunity for both partners to utilize their strengths for select brands within their portfolios.
OHM's extensive relationships in the Kitchen and Bath space coupled with CaraGreen's focus on securing Architect and Designer specifications will create an unparalleled partnership.
Brands that OHM offers that will now be promoted by CaraGreen to the Architect and Designer Community include Geoluxe Pyrolithic Stone, Enigma Surfaces, and Diresco Bio-UV Quartz.
In turn, OHM will be promoting several of CaraGreen's sustainable brand portfolios to the residential market, including Durat Solid Surface, PaperStone, GEOS Recycled Glass Surfaces, and elementAl surfaces.