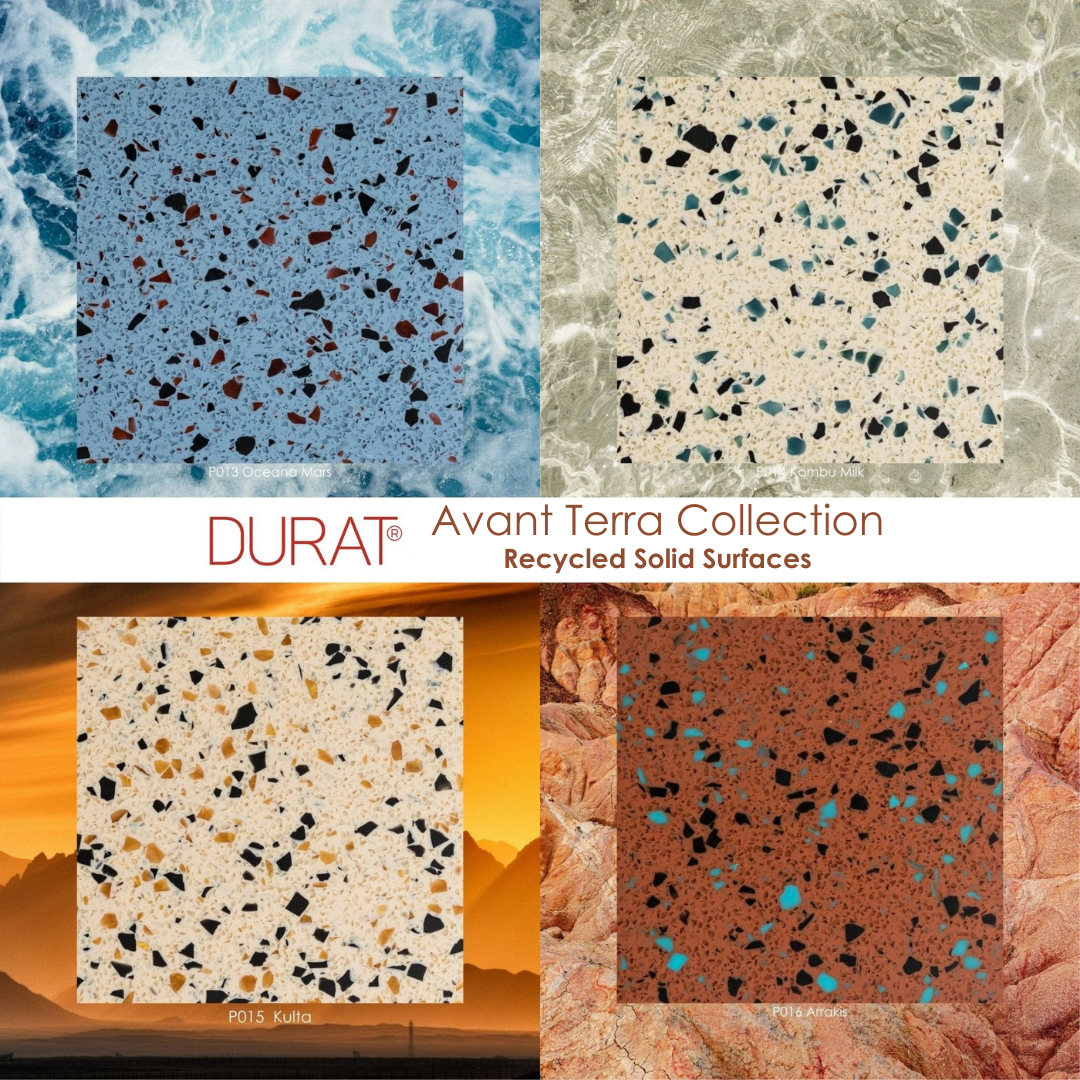 Avant it All. Avant it now.
Durat Recycled Solid Surfaces has introduced four new colors in the Durat Palace collection. The new quartet is named "Avant Terra" reflecting the earthy tones and terrazzo aesthetic. Durat is made from recycled plastics diverted from the waste stream and can be used in applications ranging from seamless countertops and surfaces to stunning furniture pieces.
The new collection complements the existing Palace collection that offers 12 terracotta evoking colors in a seamless, easily cleaned, and maintained solid surface.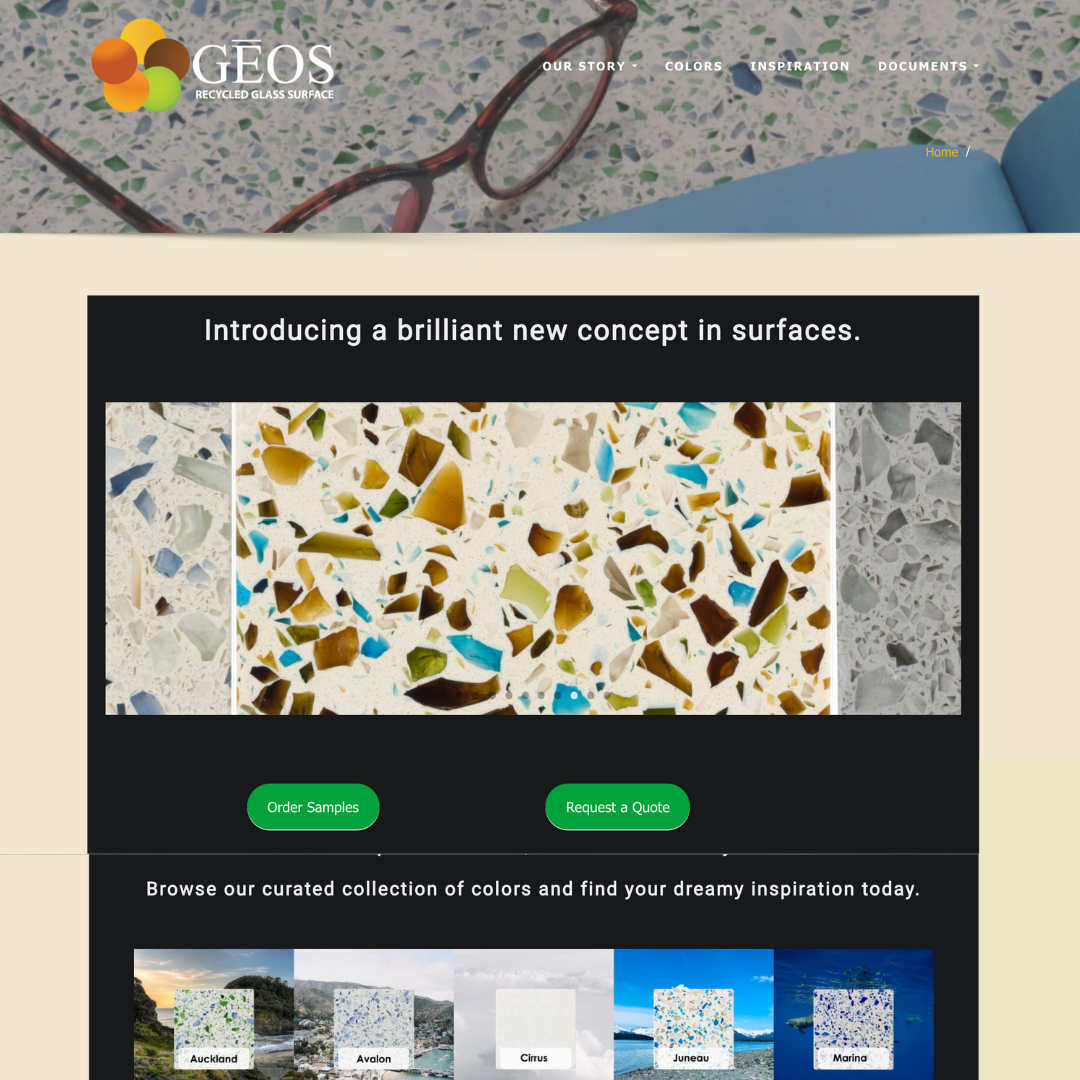 Bezos and Branson aren't the only thing launching
GEOS' Curated Color Collection and new website take flight
This is a launch you can take part in. GEOS' new website takes flight in conjunction with the announcement of its new curated collection of colors. GEOS Recycled Glass surfaces are all aptly named after destinations here on planet earth, from Avalon to Auckland and Juneau to Jupiter. Just kidding on the last one, but who knows at this point!
If you have space on your mind and space for some samples, let us know and we will get you set up. Also, don't forget to check out the launch of their new site.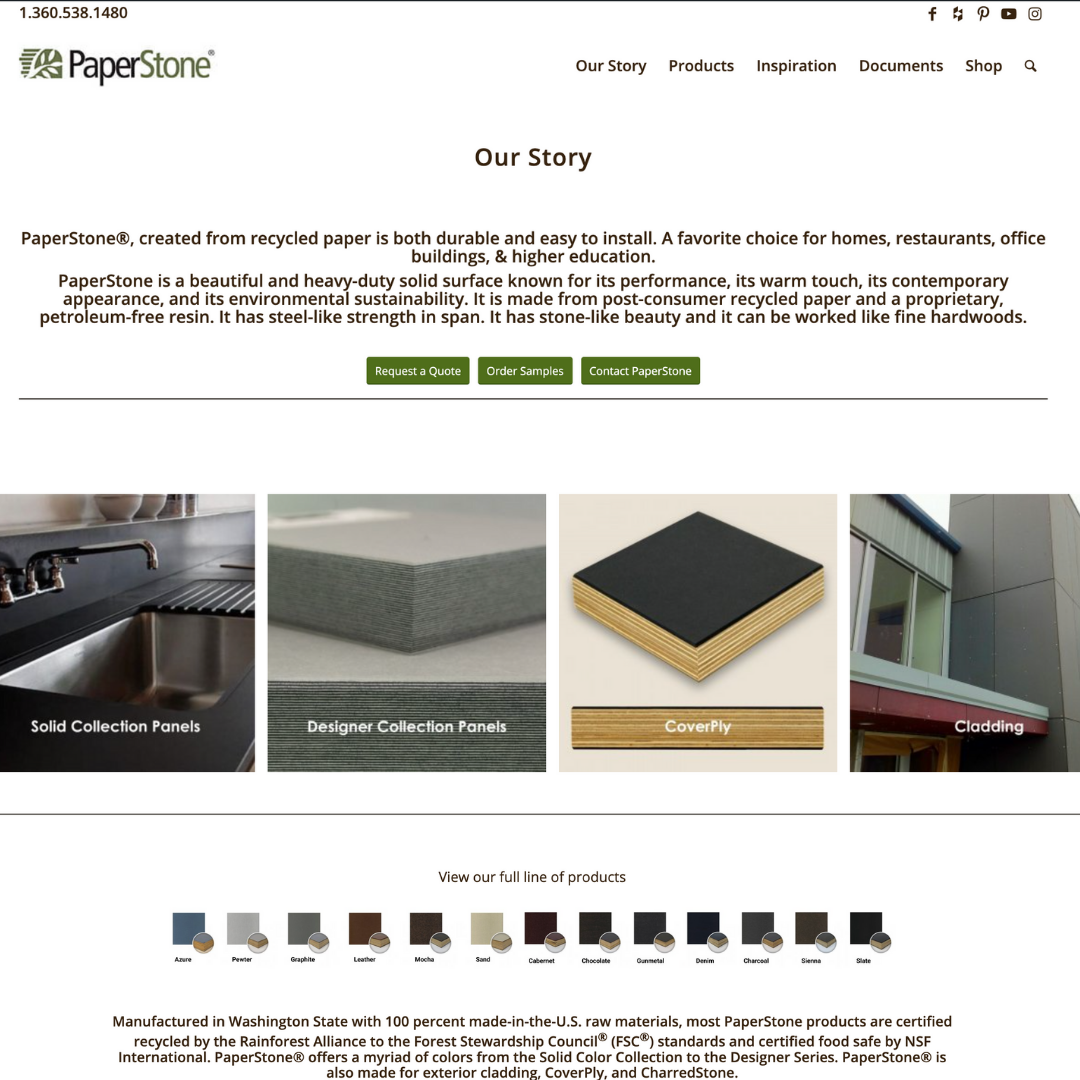 Out of the Stone Age
For months we've been screaming about making digital content more streamlined and accessible. So, faster than a billionaire strapped to a rocket (and using far less fossil fuels), Paperstone launched their newly designed website and we love it! Easy to navigate, easy to get samples and the information that you need, PaperStone's website is ready to rock.
Check out the sweet new color, Honey, and the other durable color options for your casework, countertops, cutting boards or cutlery (yeah, some people make knives out of it). What can you create with PaperStone? Drop us a message here or @wearepaperstone on Instagram and we will send you a piece to play with!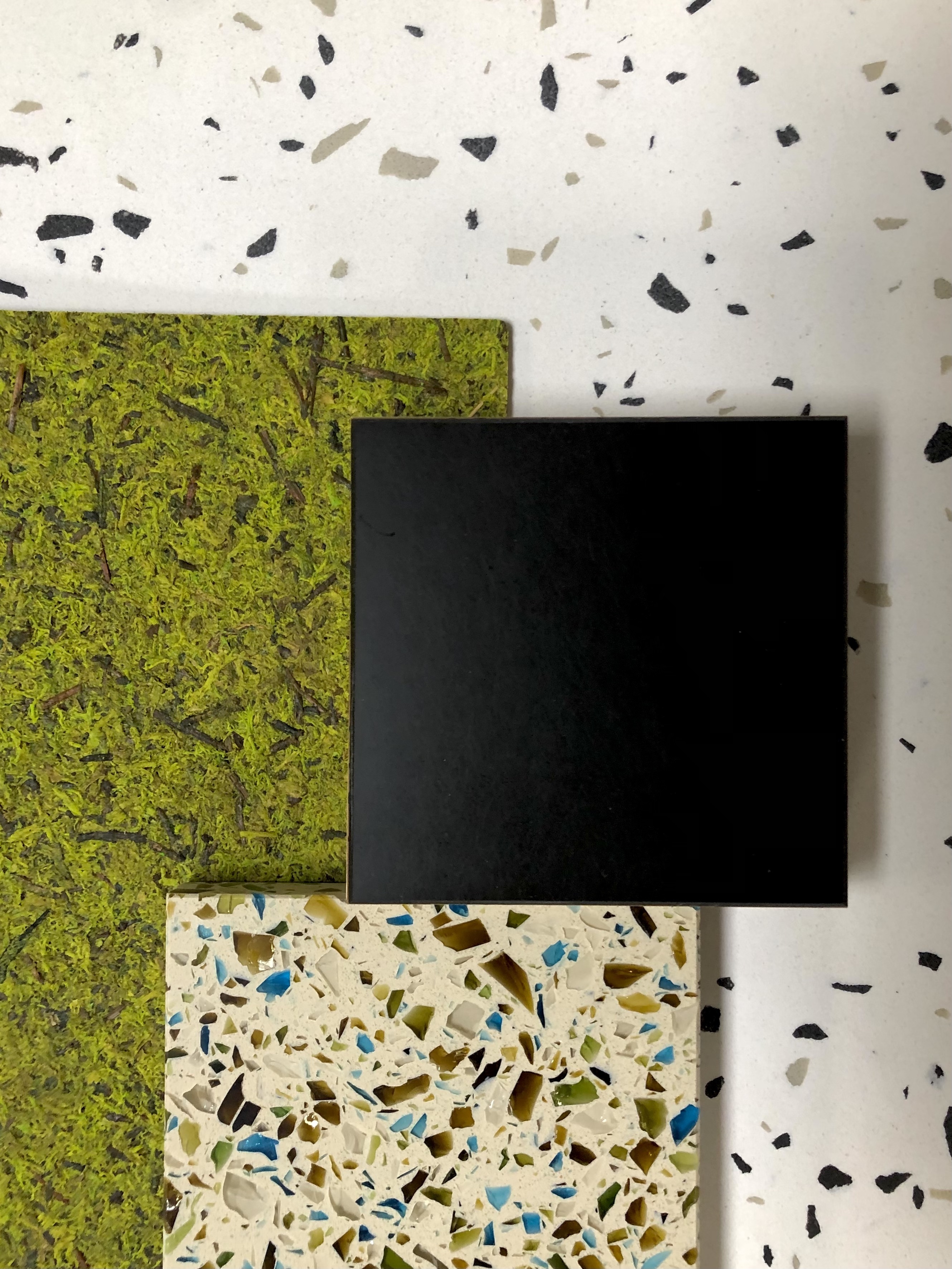 Vignette – Terrazzo Many Ways
Clockwise from top left:
Diresco in Terrazzo White
PaperStone in Slate
GEOS Recycled Glass in Juneau
Organoid in Mous Hellrain
View the full newsletter and share on social media here!