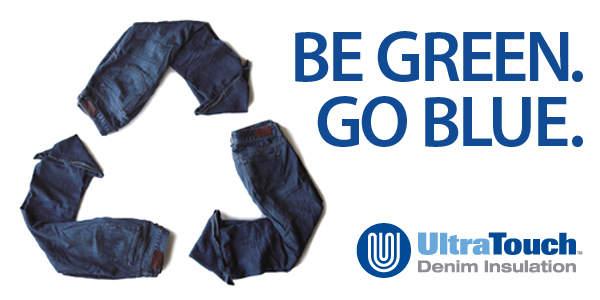 Bonded Logic, manufacturer of UltraTouch recycled blue jean insulation, has a new continuing education article which was published in the September/October issue of Greensource and can be found online. The article, "Green Insulation: Specifying a Smarter Solution", explains how to select the best insulation choice from a growing number of more sustainable products and systems. After reading this article you will be able to:
-Differentiate between traditional and emerging insulation materials, trends, and uses.
-Examine and recognize the different ways that insulation addresses energy losses in a building envelope.
-Analyze and assess multiple other qualities of insulation that can contribute to green and sustainable building design.
-Identify manufacturing qualities that make the installation of thermal insulation more efficient.
This course provides 1.00 HSW/SD credit and was approved by the USGBC for 1 GBCI CE hour(s) for LEED Credential Maintenance.
To read this article, click here. For more information on UltraTouch cotton insulation, visit our website.