The Kitchen and Bath show hit the strip in Vegas alongside the International Builder Show with its unfortunate acronym. At least referring to "KBIS" is less gut-wrenching, so to speak. Here is a recap of what we saw that is of interest in the surfacing space, sprinkled with our thoughts and opinions, of course!
---
Sintered Stone
There is no doubt that this is the next big thing in surfacing. Lapitec, Dekton, and Neolith had luxurious displays, highlighting cladding applications, flooring installations, and various countertop profiles. Even Corian is getting in the game with their Corian Sintered line, a solid endorsement of the product category, though they are a little late to the game.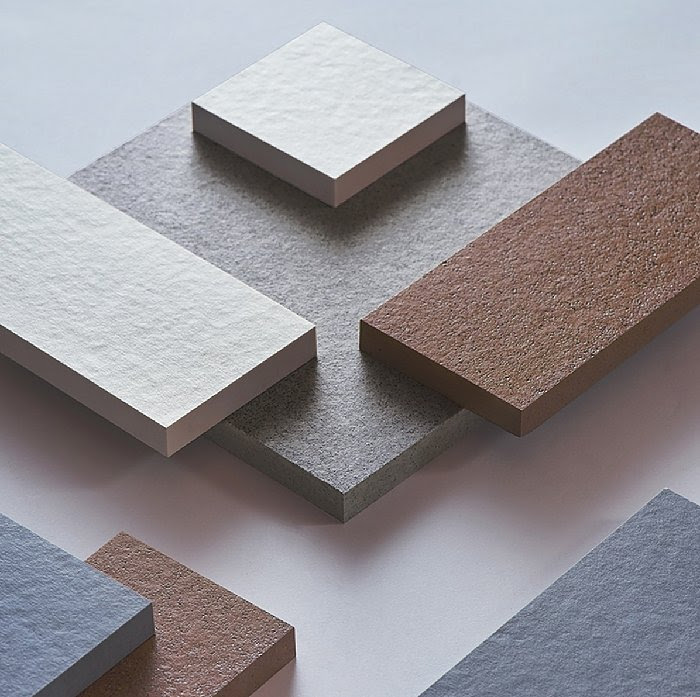 ---
Porcelain
This field is a little crowded with Crossville, Daltile, SapienStone et al. clamoring for the thin porcelain space. Close to sintered stone in performance, these products have a solid role in applications like wall cladding, where a lightweight, thinner sheet of material is suitable. The prints on top are limitless, so you would expect some creative options, but unfortunately, the porcelain companies can't seem to pull themselves away from marble, marble, marble, aside from a few industrial knock-offs of Dekton's Trillium pattern. Florim is carving out a niche with its new surfacing line targeted at countertops (2cm) and through body coloring, with some interesting shades that were not merely copycats of everyone else.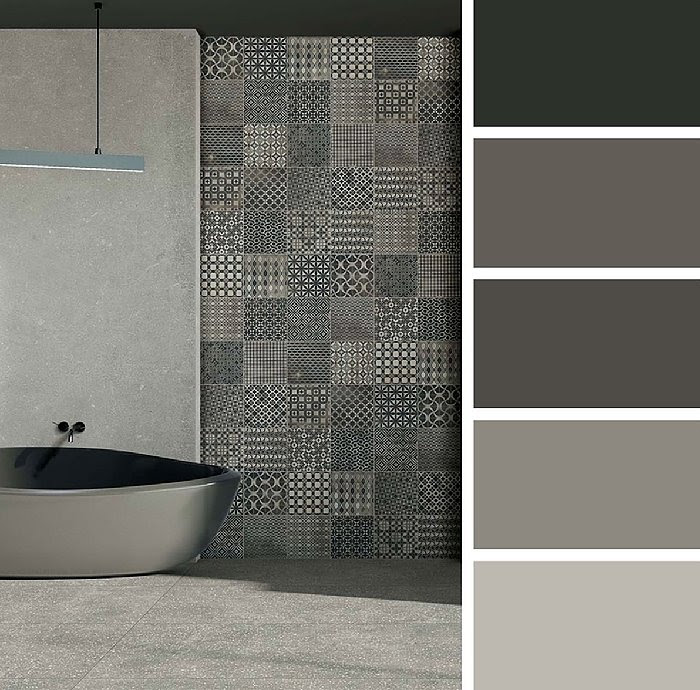 ---
Wilsonart
A laminate on melamine was the "thin is in" pitch at Wilsonart, where they were showcasing their "Thinscape" product line. Basically, it appears to be a laminate on solid surface, comprised of a melamine resin which gives it a lighter color base that can be "color matched" to the layer on top. There was some discussion of a "printing" process, similar to that used for printing porcelain, but the messaging seemed a little mixed. This looks like an attempt to thwart some of the competition coming from the thin porcelains, but will likely have some of the same issues when it comes to edging, support etc., that are associated with these thinner materials. They also had an interesting Wetwall product, secured through one of their many acquisitions, that was a thin, lightweight extruded base with a patterned top layer. Some of the stone and wood-like looks were interesting for a biophilic element in a shower application. We are hoping for a brushed gray wood if they take our feedback!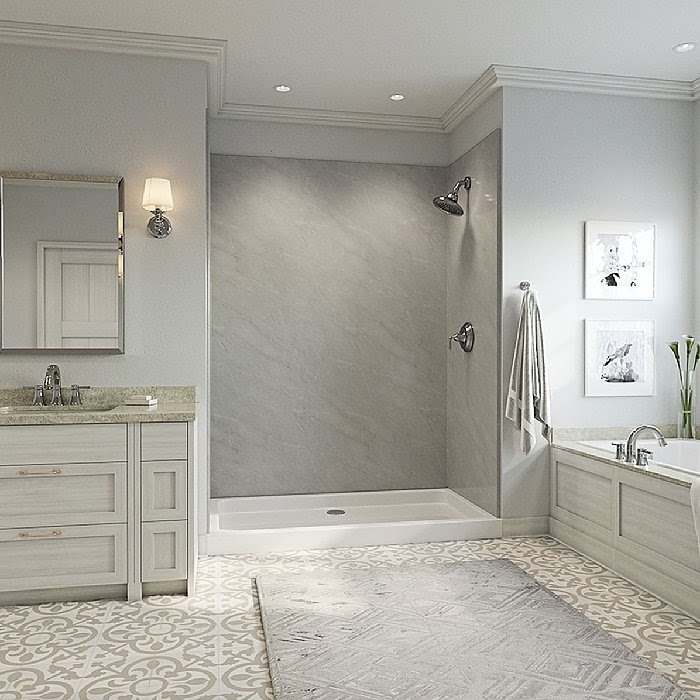 ---
Marble-less
This is a term we made up for the Utopian world where we go to a surfacing show and everything is not marbled white, black, gold, etc. Seriously people, there were no less than 1000 marble options in quartz, porcelain, solid surface, and laminate. It is nauseating - the trend that won't end! Marble was once coveted as luxurious and exclusive. Now, it is so overplayed it reminds me of "Let It Go" when Frozen came out...or Christmas music by December 19th. Make. It. Stop.