This is the first blog post of many about a project and a culture that I had a fleeting association with prior to the pandemic. Future posts will be more technical and informative delving into the design, material choices and actual construction. I thought it would be appropriate to provide a little background to understand how I arrived at my current position as the unlikely ambassador of #vanlife for CaraGreen.
I was raised as a privileged degenerate. Attending private school, my closest friends and I were being raised as if the world was our birthright and were afforded opportunities many didn't have. As we came of the age to drive, one of my closest friends obtained a late 1960's Volkswagen Westfalia Camper Van, closely adhering to his chosen flavor of rebellion. The van became a gateway for us to experience a little freedom from the clergy and our parents. We would buy beer with my cousin's ID and head to camping grounds around Texas and Oklahoma.
The van was a relic even at that time slow, undependable and most importantly it had no air conditioning. As much as I anticipated these trips and the debauchery provided, I loathed the van. Being an overweight teen, camping in any capacity in the heat and humidity of the great plains of Texas and Oklahoma caused me unfathomable misery. I would sweat like a stuck pig.
After graduation, two of my closest friends decided to forgo the usual expectations of attending college and embarked on their own cosmic voyage following the Grateful Dead. The latest iteration of the VW van serving as shelter and transportation. I took the safe route choosing college. In spite of a burning desire to experience the world, the prospect of a life of psychedelic music and living in a van repulsed me.
A few years later, I traveled out to California to try to understand my friend's appreciation of the Grateful Dead and vanlife. The trip did very little to change my outlook on the music or living in a van.
As an adult, I would cross paths with the occasional RV or camper van. My same friend would pass through town in his late '70s Dodge van with shag carpeting and a nautical (bubble) window and we would go for a ride. Vintage "Boogie Vans" and the "stoner rock" culture that accompanied that lifestyle were also a thing I enjoyed reading about.
As the pandemic descended upon us all, I was presented the opportunity to find a DIY project to close the gap between our old ways and an uncertain future. I was staring out of my newly transformed guest room that was now serving as my office and saw a camper van reminding me of my misspent youth and planting the seeds of Project Vandemic.
I approached CaraGreen and my neighbors about the possibility of renovating their late '80's Ford Econoline camper van using CaraGreen materials and their skills as a designer and filmmaker. To my surprise the project was given a green light. I am now absorbed in #vanlife, consuming videos on YouTube, spending evenings and weekends working on the van, all while documenting the process for #vanlifers or people nostalgic for former glories.
Join me, my neighbors and my teammates as we put to use a variety of CaraGreen materials. Project Vademic will be bringing the worlds of wool insulation from New Zealand (Havelock), skateboard ramp material (Gatorskins), recycled plastic (Durat) and paper countertops (PaperStone) and recycled rubber and cork flooring (Expanko) together under an unlikely roof. For the rest of this story check back here occasionally and subscribe to the CaraGreen Youtube channel and watch Project Vandemic.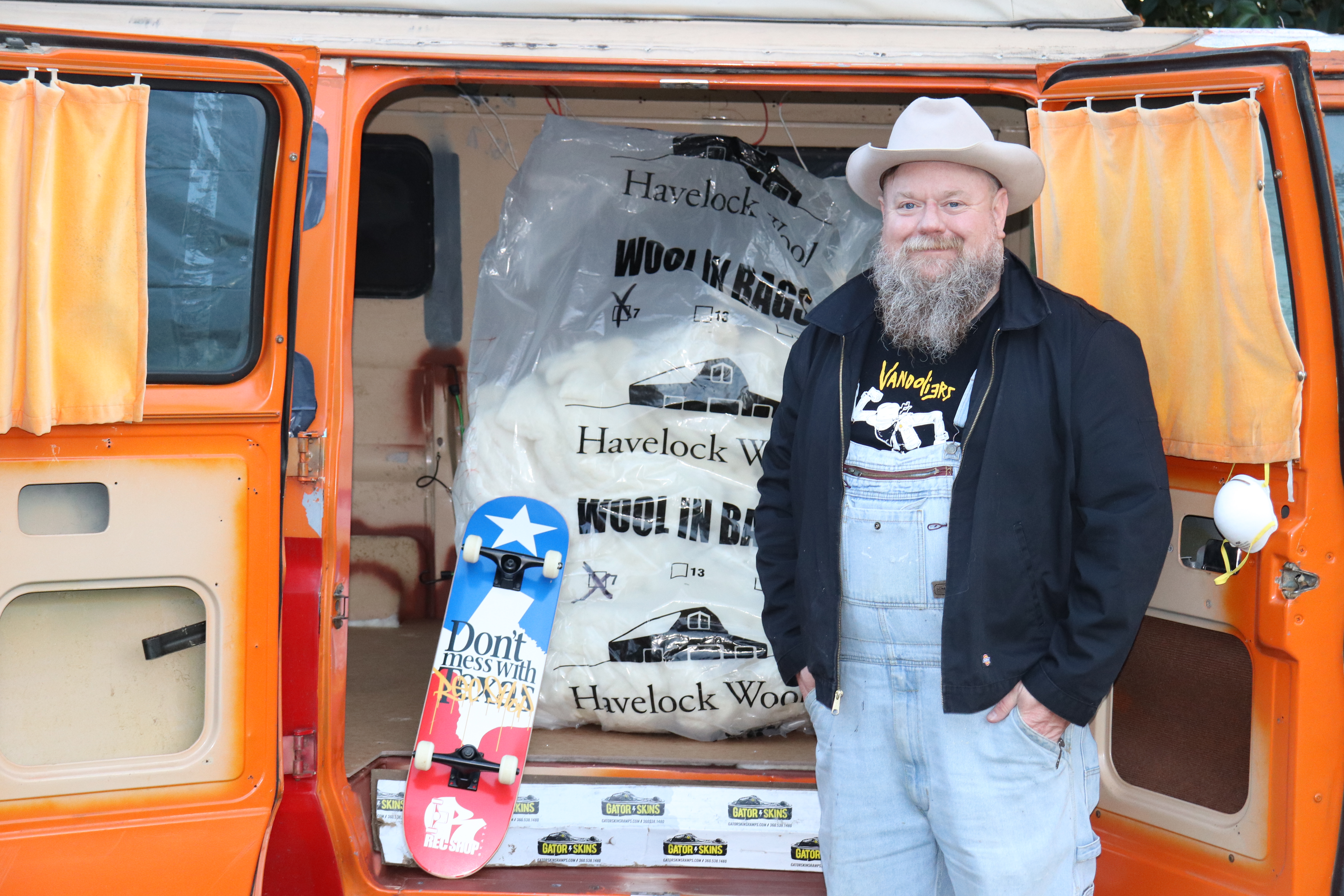 Want to learn more about these materials? Set up a product presentation here.