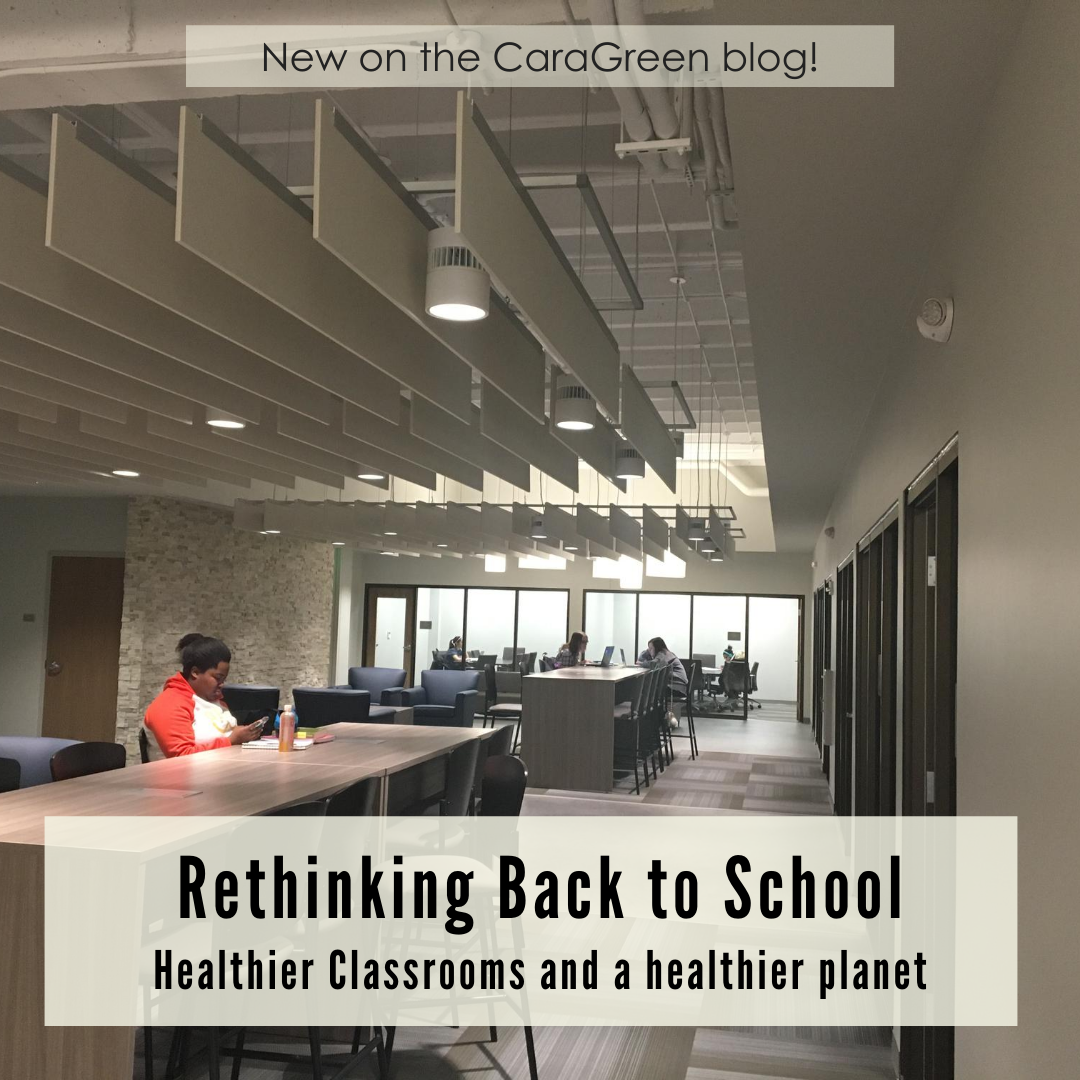 This blog post was written by our summer Marketing Intern, Lexi Parvin. Lexi is a sophomore at the University of North Carolina at Chapel Hill studying Business and Sustainability.
With plexiglass dividers, masks and social distancing requirements essential for all future educational settings, major changes to the classroom dynamic lay ahead. While intense precautions are being made to ensure the health of both teachers and students, we must also take the health of our earth into account and utilize sustainable practices while adopting these new societal norms.
Within the classroom, most K-12 schools and universities have already released tentative plans to restructure the physical learning environment and teaching strategies. Specifically, a hybrid classroom. In order to reduce classroom size, only a few students will come each day while the rest tune in online. With those that come in person, mandatory masks, hand sanitizer, and constant hand washing is essential. For many universities, including my school, UNC Chapel Hill, mandatory masks and social distancing have been integrated into the honor code to hold students to a higher personal standard. This means that neglecting to ensure your and others' safety is on par with cheating and other expulsion-worthy actions. However, with the enforcement of these standards, new waste streams have begun to emerge, specifically with disposable masks. As a result, schools need to encourage reusable masks and teach how to properly use and sanitize masks in between uses. Even better, encourage supporting local and/or sustainable businesses that create stylish, reusable masks out of recycled or eco-friendly material such as Groceries Apparel and Rachel Craven.
Outside of the classroom, many public gathering places for students will garner major changes, including cafeterias, gyms, and libraries. For universities, schedules are being developed to allow students to sign up for time slots to enter each place to ensure no overcrowding or spread of disease. However, in order for all these public learning places to stay clean, massive amounts of chemicals will have to be used. Already, commercial buildings in America use about 6.2 billion pounds of chemical cleaners each year, which is bound to increase exponentially with these new safety measures. Furthermore, physical changes to the layout of many places will be enforced to match social distancing measures. With these significant changes, it is essential that sustainable options be considered, to decrease sanitation waste and lessen renovation impacts.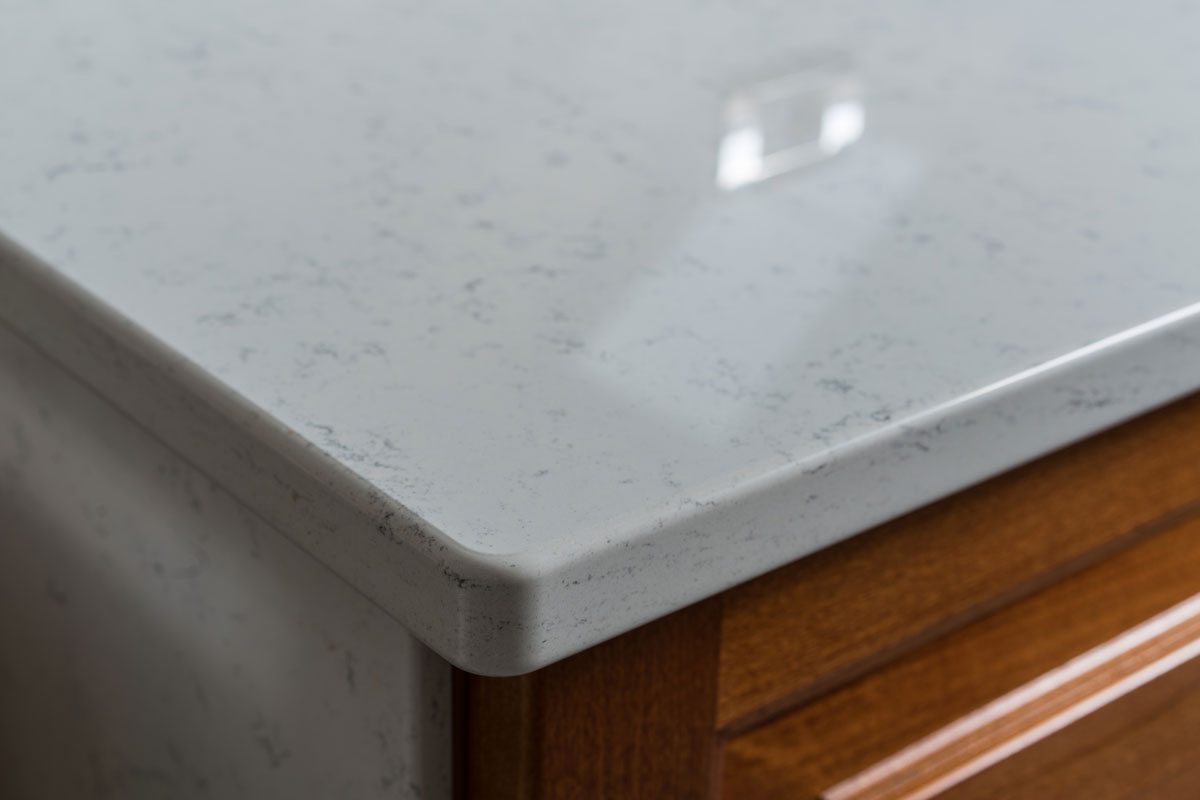 Take Lapitec Sintered Stone, for example. With its hydrophilic qualities and stain-resistant surface, viruses, bacteria and dirt struggle to amass and thrive. Furthermore, Lapitec's durability and flexibility allows it to be incorporated into any space smoothly. The material itself is eco-friendly, produced with 100% minerals and no resins or petroleum derivatives. Other products are being developed as we speak, such as EOScu surfaces, which is projected to kill 99.9% of bacteria within two hours. Even after repeated contamination, the surface will continue to eradicate harmful substances. Solid surface materials like Durat are not only modern and sleek, but offer the ability to eliminate seams and create one solid, easily cleaned, continuous surface, so there are no cracks or grout lines where germs and bacteria can hide. These materials demonstrate how educational facilities can ensure they are looking after both the health of the students and the environment.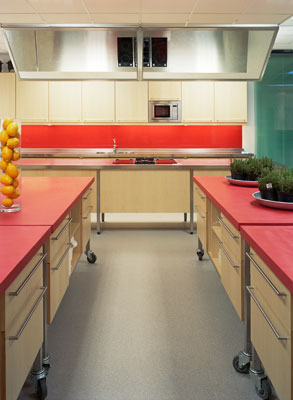 Although the path to a successful learning environment is complicated and there are still many challenges ahead, we must appreciate how innovative solutions are already being adopted and implemented. Even small acts of environmental support- such as buying a sustainable face mask, can help encourage this positive, sustainable thought process as we move forward into these changing environments.
Want to learn more about our range of healthy surfaces? Schedule a 10-30 minute virtual trunk show: https://www.caragreen.com/contact/virtual-trunk-show/