2021 brings with it the opportunity to get back to life as we knew it. Back to our families, back to our offices, back to shopping and dining at restaurants. But these spaces, as we knew them, are not the same, and we are not the same. We have established ourselves as fully capable of providing for oneself remotely. This reality will be a challenge for retailers and restaurants alike as they strive to draw their customers back post pandemic. Building materials will prove to be a critical part of this "return of the customer," and probably not in the ways that you think.
This is not about easily cleaned, bleachable surfaces that will make our shopping ethos sterile and impersonal. Rather, this is about creating that WHY for the customer to make them come back. We break down the why with observations about what our favorite shops and business owners are doing now to draw us back in (this summer?).
Experience
There is a whole group of customers that consider a shopping experience an outing and they want it to be memorable. Going into a shop should feel like a gallery, perusing different items like they are artwork and finding what suits you. These customers are going to need stories or displays that engage them and walk them through the space in an experiential way. Retailers are incorporating materials like Organoid wallcoverings, which use items like coffee, vanilla, alpine hay, lavender and rose petals into interactive surfaces that engage your sight and smell and create unique biophilic spaces. Colorful materials like Durat solid surface are being used to tell a branding story, but color is also used to stimulate visually and is very useful for wayfinding and signage. Durat's recycled content gets a nod as well because a lot of retail brands are embracing sustainability and resiliency as we rethink our relationship with our environments. Restaurants and even office spaces are creating more space between tables, and incorporating acoustic art like Akuart from Kirei, which combines bespoke art, sound control, and space creation. Akuart allows you to tell a story with your artwork, which has a removable canvas, so you can change to the look seasonally if desired.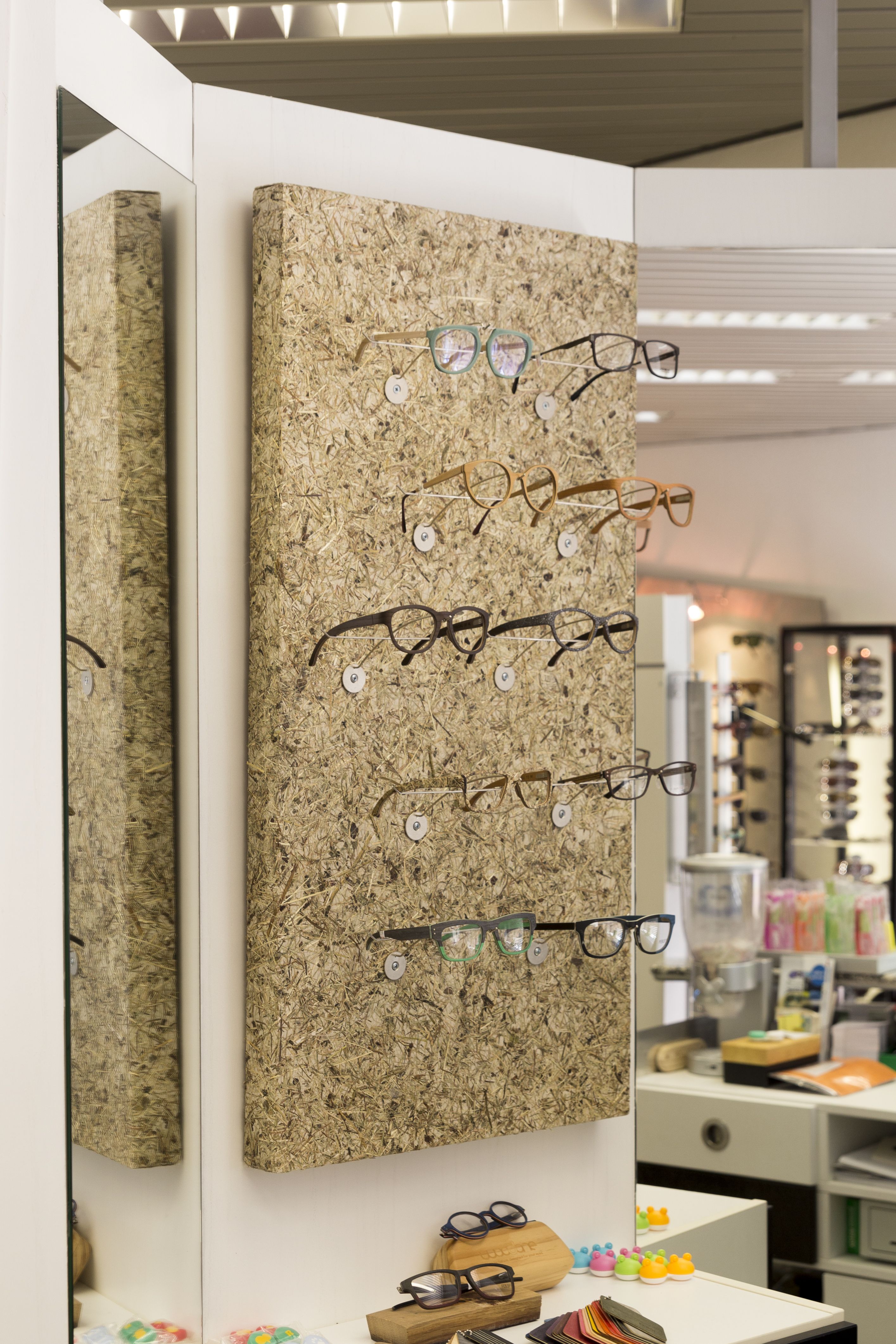 Pictured: Organoid Acoustic Picture Panel in Wildspitze.
Learn more about Organoid here.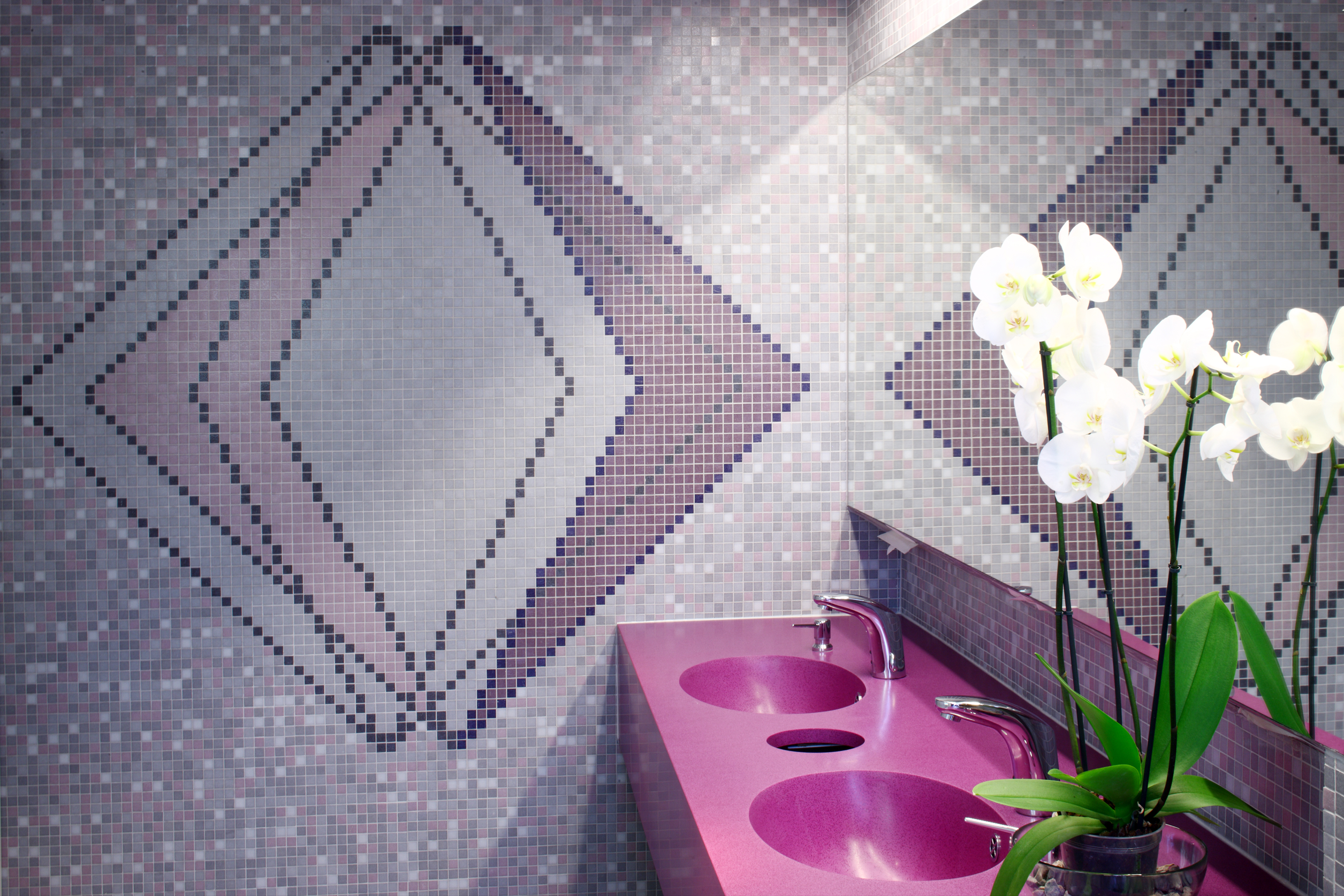 Pictured: Durat 650 sinks.
Learn more about Durat here.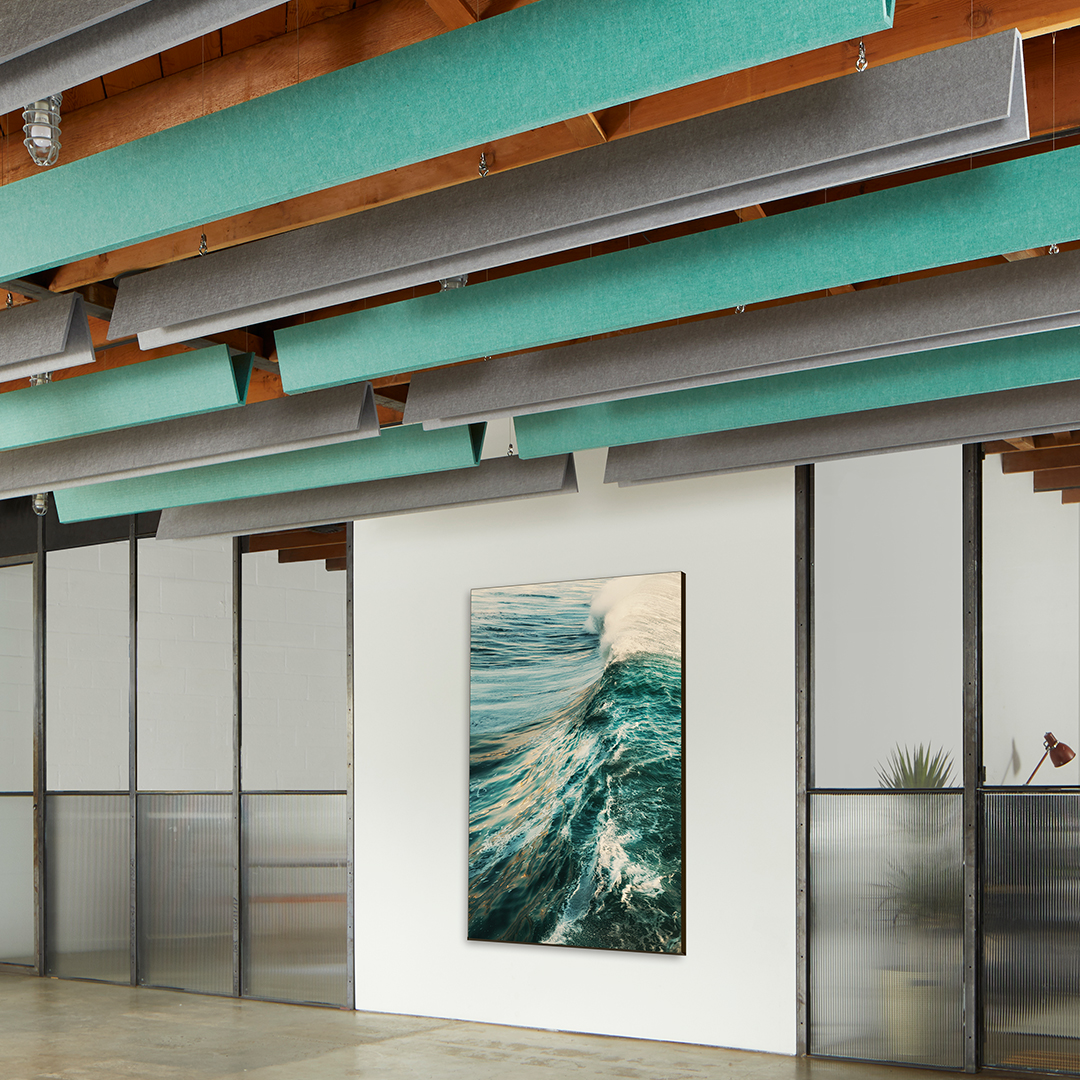 Pictured: Kirei Akuart – On the Wall
Learn more about Kirei Akuart here.
New Things
If you want to lure us out from our Amazon comas, show me something that I have not seen before. As your customers return they are going to want to feel special, since they ventured out for YOU, so show them something they have not seen while mindlessly scrolling through social Instagram and Pinterest boards. Having unique memorable spaces as described above is necessary, but so is discovering items in those spaces that make the foray into the outside world an adventure you look forward to again and again. New colors, new styles, custom items, and local handmade goods are all opportunities to engage your customers in a unique way.
Brands like Goodee, an ethically focused, socially conscious provider of goods from local artisans around the world, truly understands the concept of telling brand stories through the people that make the goods and the environmental and social impact of each item. Goodee knows that when you peruse their space, whether its brick and mortar locations or its online store, there are always new items that you have not seen before, and there is always a nod to both color and nature, so the user has a true experience they will remember.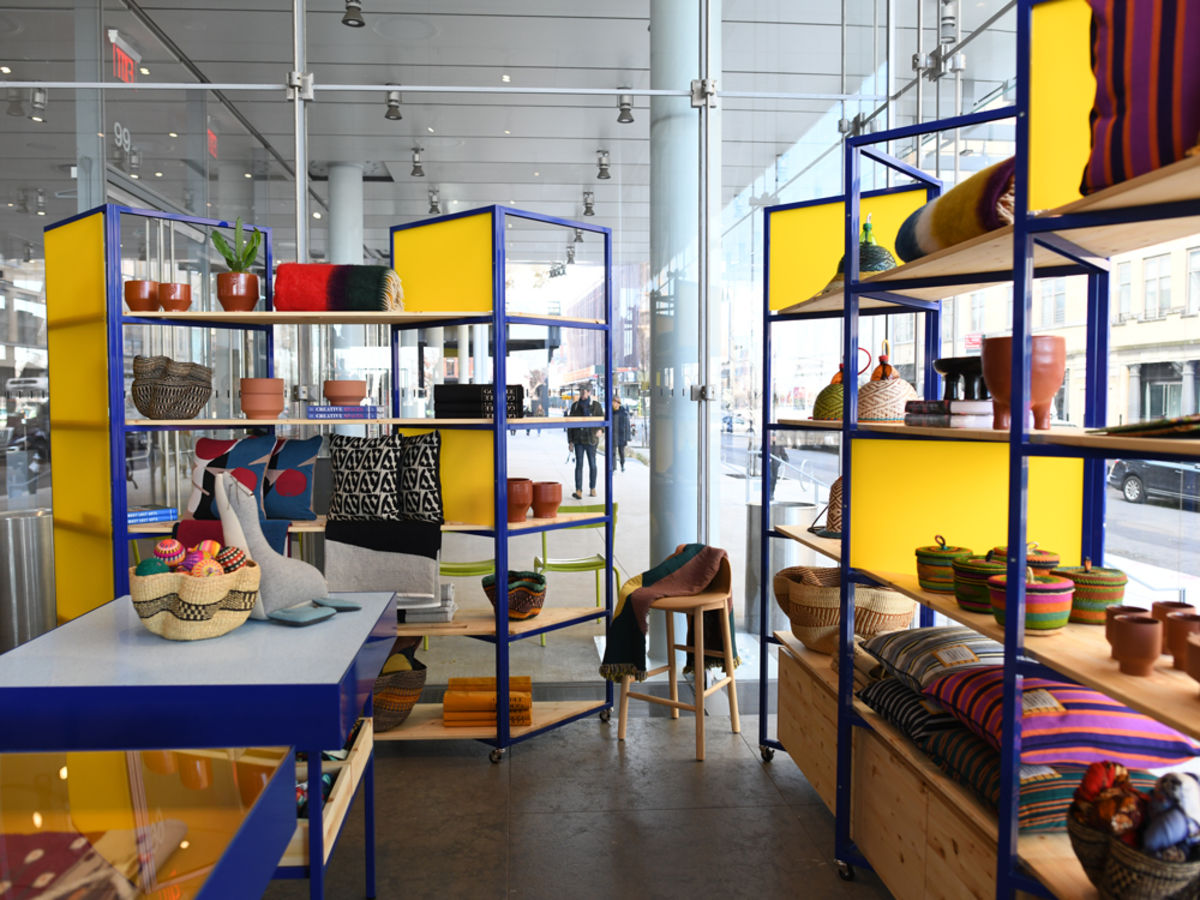 Pictured: Goodee at the Whitney Shop, NYC. Image source: goodeeworld.com
Learn more about Goodee here.
Nod to Nature
We were all trapped inside, and our only respite was the outside, and many people discovered over the last year that nature has an important role in our lives, calming us, relaxing us and engaging our minds. Bringing nature into a space, biophilic design (we have a whole course on this) is increasingly popular in design, whether it be retail fixtures, moss walls, plants, fish tanks, water features or artwork of nature, it is very clear that we are expect more from brick and mortar. Environmental commitment may be part of a retailer's story, but if they can't bring that into their retail spaces, it is hard for customers to buy into it, if the story lives as a Sustainability Report in a neglected part of your website. Using organic materials that evoke nature, or greens and complementary colors that evoke nature, along with recycled materials are great ways to put a nice cover on the story your customers are looking for you to tell.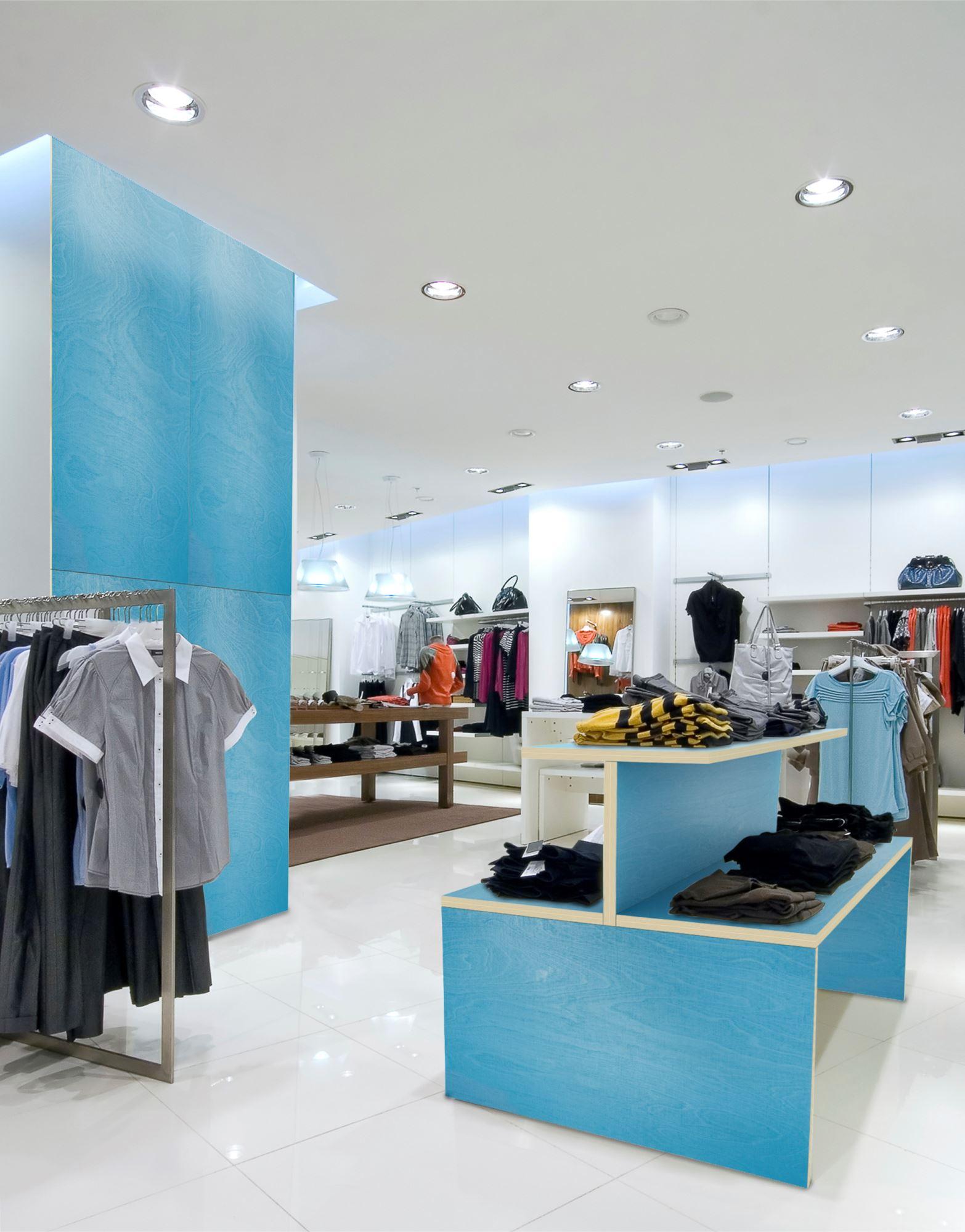 Pictured: Koskisen EcoDecor Plywood in Blue 5024.
Learn more about Koskisen here.
Balance Safe with Social
We are not going back to Furbee days of clogging entryways and wrestling over the last Hatchimal, so we need to make sure that the new retail experience is both social and safe. Designing spaces that are easy and intuitive to move through will help people feel they are properly distanced, not to mention it is just good design practice. This may require some redesign or clever wayfinding, so people can quickly find where they want to go, but can also peruse leisurely while avoiding awkward encounters. I find that every time a go into a home goods story, I end up bumping into some lady holding fake flowers while I awkwardly hold up my throw pillows like we are going to have a pillow fight if she doesn't move. Arrows on the floor are not going to cut it in the new retail, so companies are getting creative in how we shop, and similarly how we dine. We want to have separation and if someone next to us coughs, we don't want to have to beg to be moved. Restaurants are having to rethink their designs as well, because people want to interact and see others, but they want to feel safe doing it.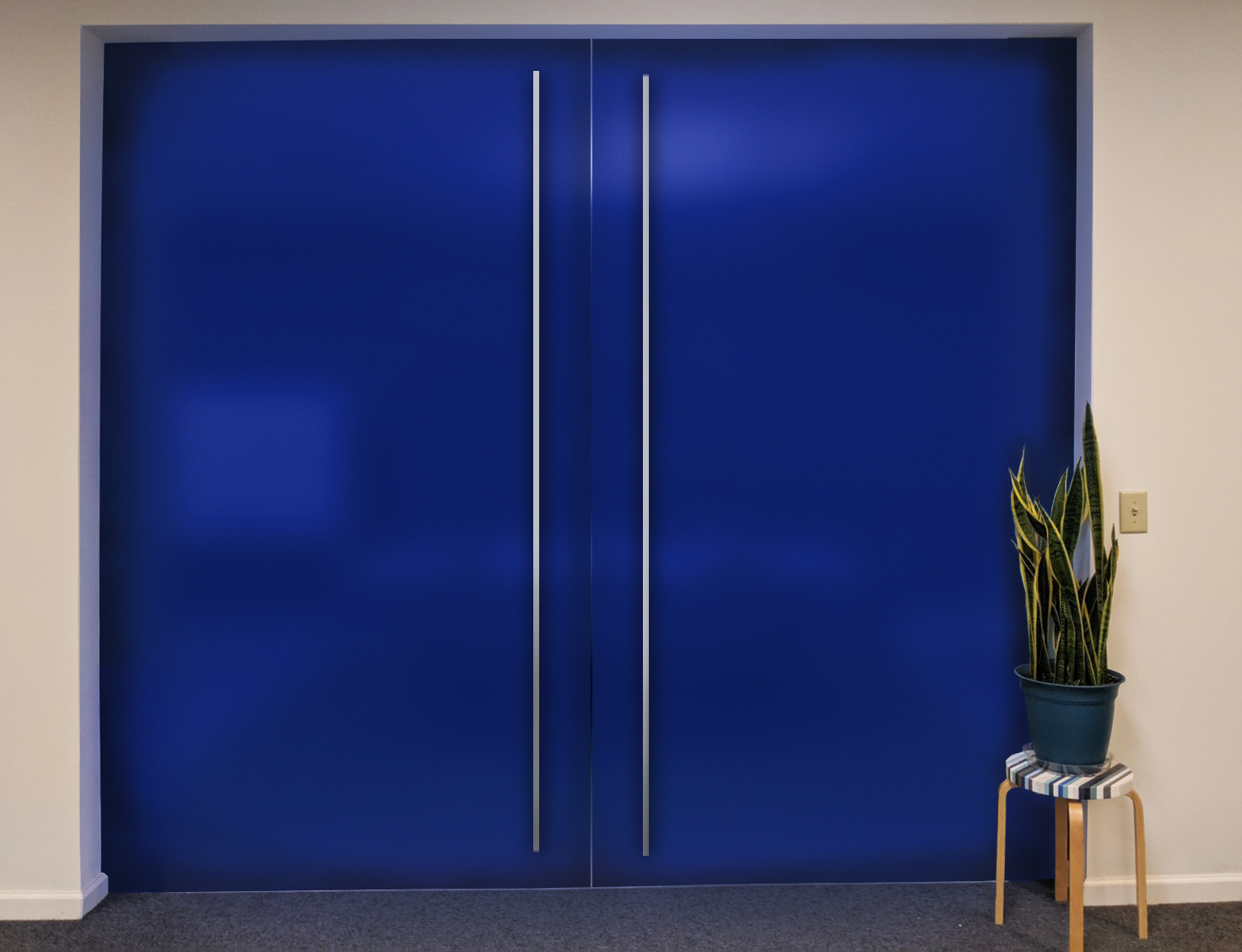 Pictured: elementAl Light in skylight.
Learn more about elementAl here.
Learn more about the products discussed above and request samples for your next retail project here.