Why Crystalline Silica-Free?
Crystalline Silica is found in large quantities in engineered surfaces like quartz. It is also found in granite. These common, and popular, materials are causing health problems for miners, manufacturers, and installers in the form of silicosis. Silicosis is a lung disease, much like asbestos, which scars the lungs. Cases of this disease are growing in numbers and causing regulatory bodies like OSHA to enforce silica content regulations. Some countries, like Australia, are even banning materials with high silica content.
Want to find healthier materials? Below are some products on the market that are working to eradicate the silica problem.
Crystalline VS. Amorphous Silica
The two types of silica have different atomic structures which change their impact on human health and appearance. Common forms of crystalline silica include quartz, which is found in most forms of natural stone (granite, engineered quartz, marble, and quartzite). Amorphous silica is much less hazardous to the lungs and is found in glass, silicon carbide, and silicone.
Source: washington.edu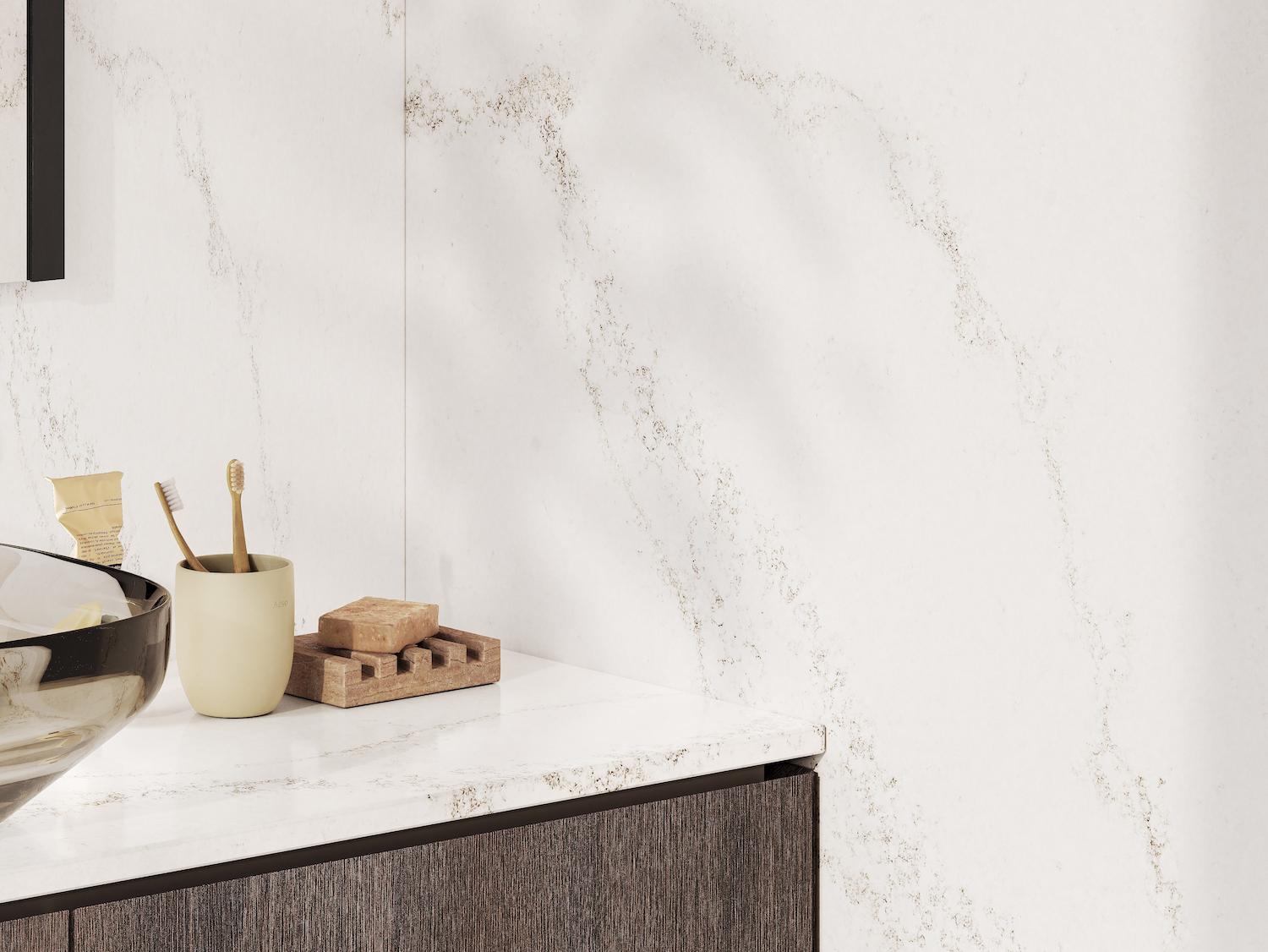 Sintered Stone
Sintered stone is a man-made stone. With low-silica (11% or less) and a commitment to health, some companies are looking to exclude all silica within a few years. (pictured: Lapitec)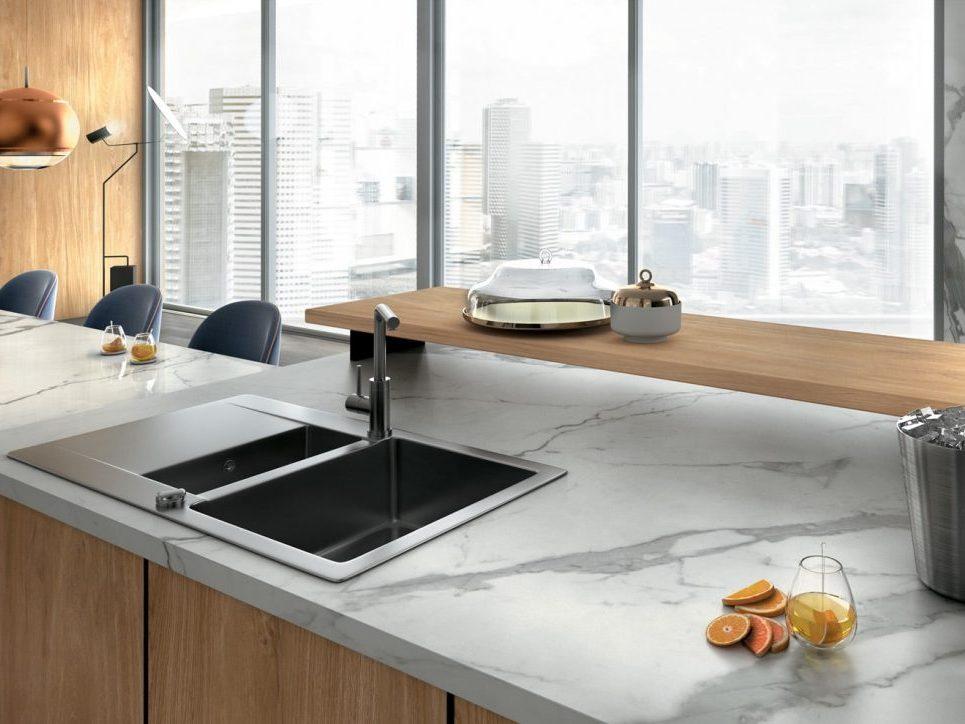 BioQuartz
Bioquartz® is created by subjecting regular siliceous and feldspar sands, or remnants from the slab manufacturing process, to a pyrolitic transformation. (pictured: Infinity)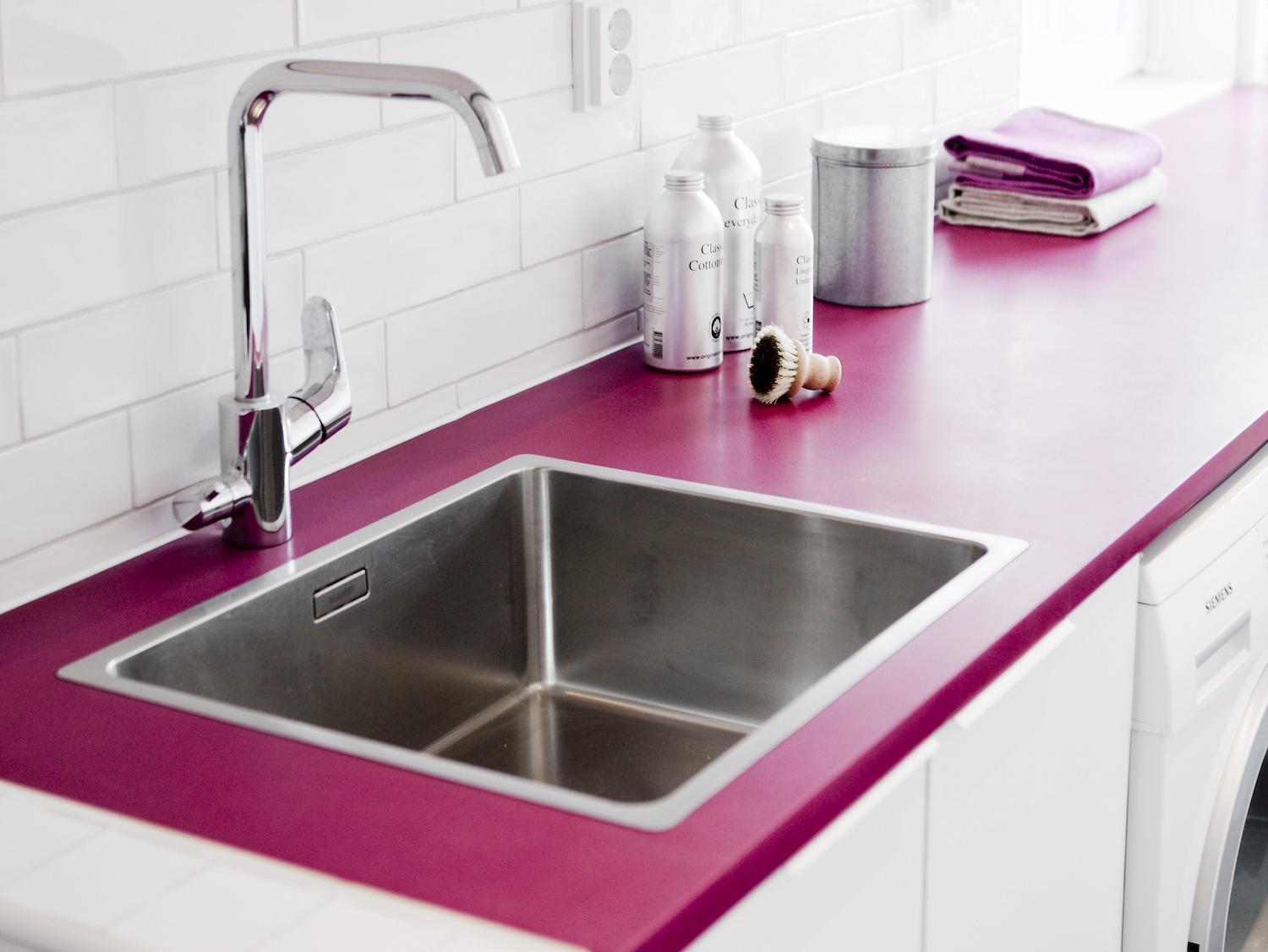 Solid Surface
Solid surface is made of acrylic or polyester resins and naturally contains no silica. It is available in a wide variety of colors and patterns to fit a variety of design aesthetics (pictured: Durat)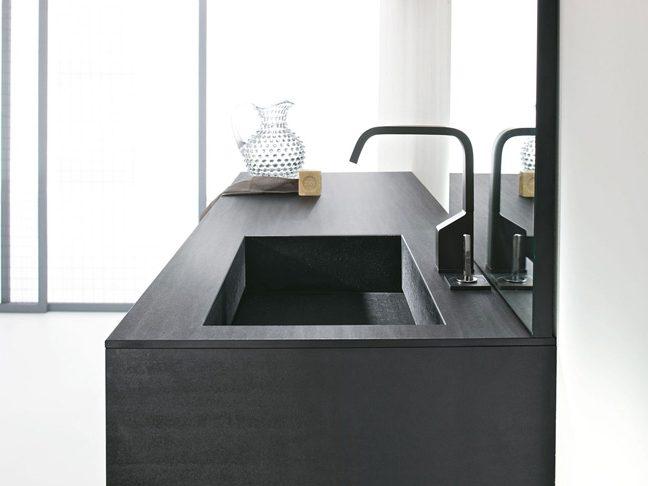 Paper + Resin Composite
Paper composite panels are made with paper (often recycled) and non-toxic phenolic resin. Naturally silica-free! Some brands are made locally in the USA. (pictured: PaperStone)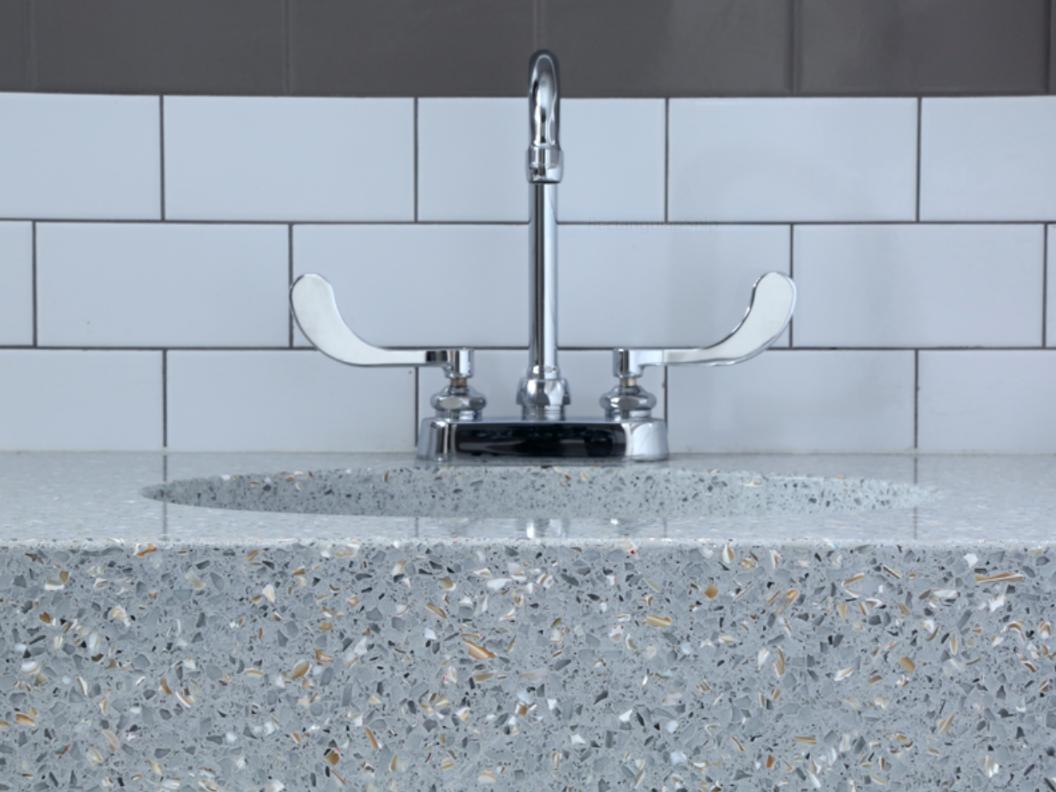 Recycled Glass + Concrete Composite
Recycled glass composites feature glass (a product containing inert amorphous silica) and a resin mix, which is low in silica. These materials are often made locally in the USA. (pictured: GEOS)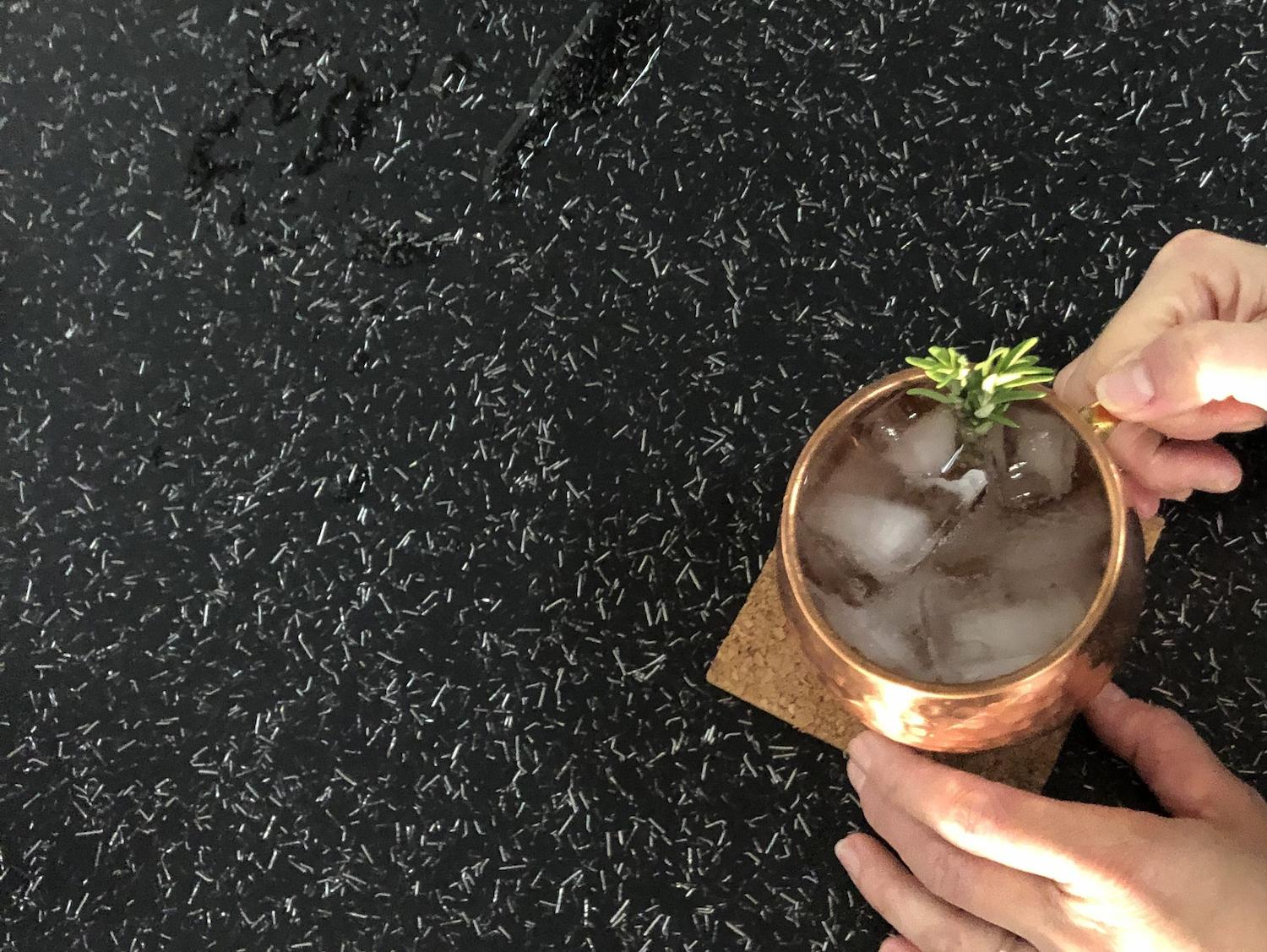 High Recycled Content Material
High recycled content materials are made from recycled acrylic and may have recycled metals inlaid. These materials may be up to 93% recycled content and contain no silica. (pictured: elementAl)
Learn more about Silica-Free!