Pink, pink, pink. It is the color of insulation. It is what we expect to see behind our walls, in our attic. We know we should not touch it, we know it will make us itchy. Lesser known is the fact that it used to be laden with formaldehyde, and it wasn't until 5 years ago that the last toxic piece rolled off the line in the US.
Phenol formaldehyde is a known human toxicant, and it was with substantial resistance that the industry shifted away to less toxic binders to hold the spun-glass fibers together.
But what causes that itchiness? It is those glass fibers that are spun thin to create the "fiberglass" that become airborne and can irritate your skin, eyes, and lungs. Fiberglass insulation became the staple, but it is clearly not the healthiest choice to bury behind your walls and forget about.
So, what options do we have besides the pink stuff?
Cotton Insulation – The "Blue" Option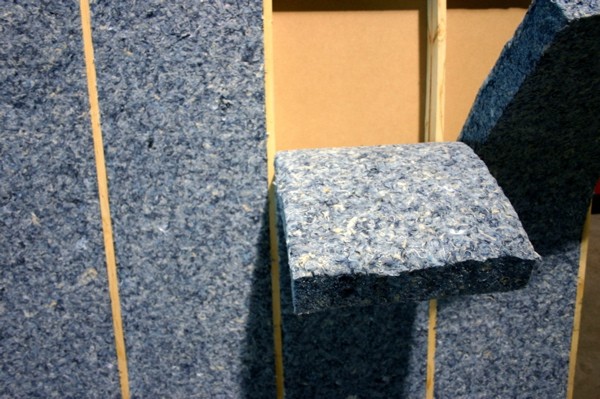 Well, a plant-based option sure sounds healthier than miniature airborne daggers! And cotton insulation is indeed a healthier alternative. Typically blue, as the material is largely recycled denim fibers, the material is not only safer in the walls, but safer for the planet, as these reclaimed post-industrial fibers are not sent to landfill. Bonded Logic's UltraTouch insulation is the most popular brand and has been on the market for over a decade. You will find this safer insulation wrapped around some of the meal kit delivery services, as they are not going to cloak the food you eat in fiberglass. These packaging materials can be easily reused again as well.
Learn more about UltraTouch denim insulation here: https://www.caragreen.com/products/detail/ultratouch-cotton-insulation
Wool Insulation – The "White" Option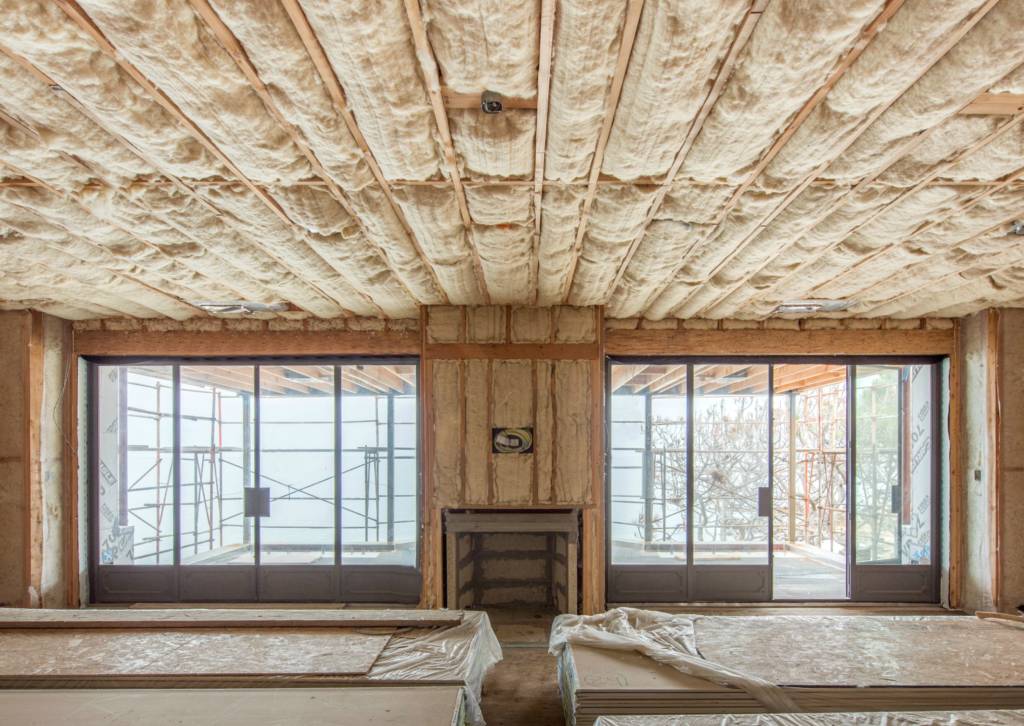 Well if this is not biomimicry, I don't know what is. Havelock Wool looked at the way that sheep have evolved over time to adapt to their environment, and they studied the performance of the wool fiber and found it is nature's ideal insulator. Able to trap and release moisture to regulate humidity, mold and pest resistant, and dialed in airflow regulation, mean that wool in the walls is an insanely good idea. A fan favorite of the van life culture, Havelock Wool comes in loose-fill and batt insulation and there are R7, R13 and R20 options. Not just for the roadies though, Havelock is great for full homes and commercial use, and it acts as an air filter within the walls, trapping that pesky formaldehyde we mentioned above, which often lurks in between the walls and is inherent (and added) in many wood products.
Learn more about Havelock Wool insulation here: https://www.caragreen.com/products/detail/havelock-wool-batt-insulation
So sheep or shorts, pick your secret weapon. Cotton and denim make great blue insulation, are recognizable as your Daisy Dukes and favorite weekend (and work week) wear and come at a premium to pink, but with peace of mind. Wool makes for multi-faceted functioning insulation that packs a punch in an Airstream or an Ecoline, a concert hall or a classroom, and well it too, commands a premium, the health aspects are justified.
You don't have to just think pink. We are an evolving culture, let your walls evolve too, and don't feel like you have to only consider what they stock at Home Depot, we are more resourceful than that.