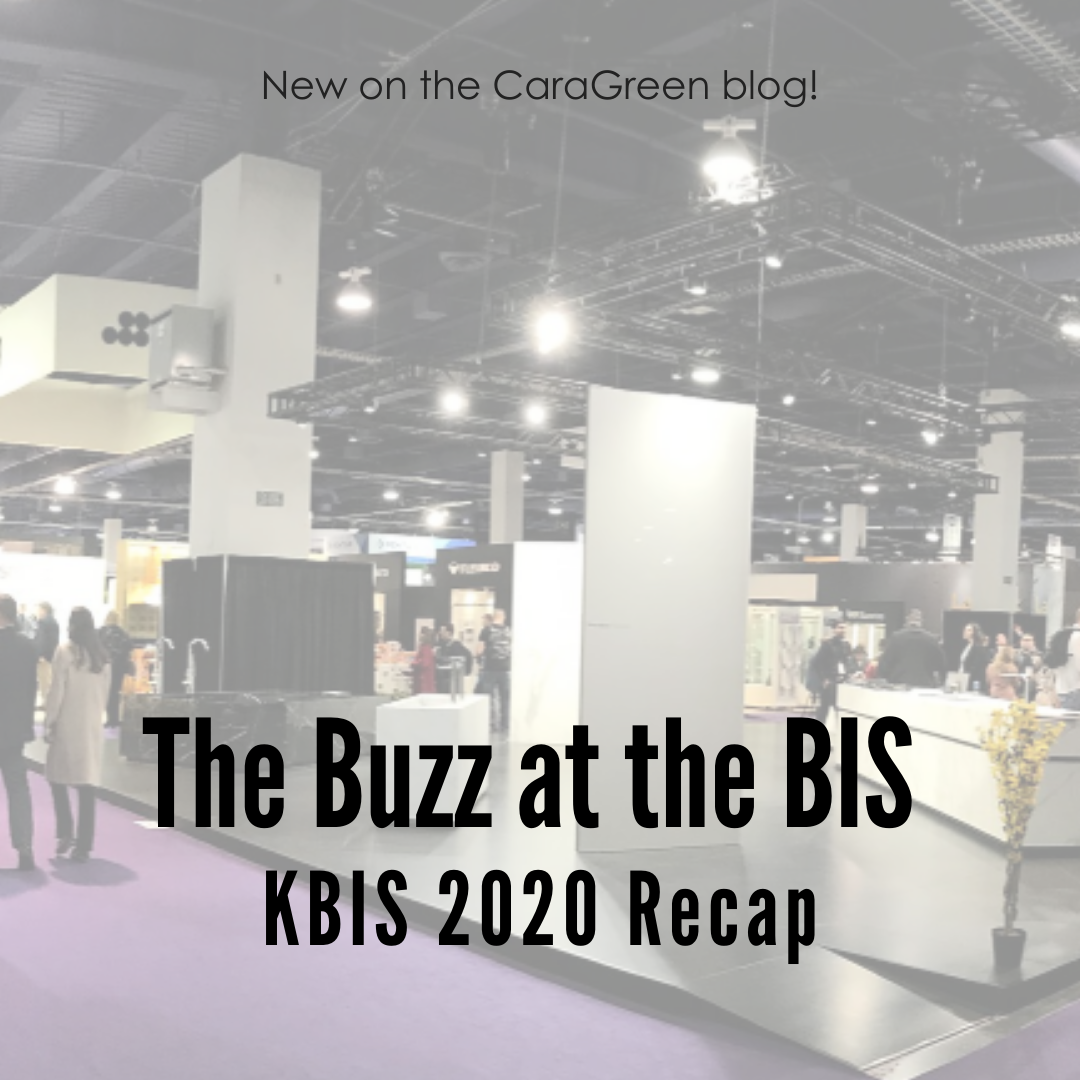 What happened in Vegas won't stay there this time. We are going to dish all the dirt about the Kitchen and Bath show in Vegas. Don't worry, we won't get personal, we just want to give you a candid look at our takeaways from the show, with a focus on what is happening in the surfacing world.
Quartz
Quartz was the talk of the show. First off, where was the Chinese quartz? Years before, these guys were everywhere, but with the tariffs of nearly 400% on some Chinese quartz, these companies were non-existent. Don't be fooled though, we got the down-low on this and these guys are innovating like crazy and coming up with some really interesting new surfacing options. It will be interesting to see how they emerge at KBIS in the next couple of years. India and Turkey were out in force as they picked up where the Chinese quartz fell off, but again, with silicosis and tariffs, are they doing enough to protect themselves and the supply chain?
Companies like Arizona Tile, Bedrosians and MSI had large booths with versions of marble looking quartz and porcelain from non-Chinese companies, and many of these guys said that tariffs were the best thing that happened to them, as they were forced to source, non-Chinese quartz, a lot of which is from Italy, and they said, frankly, it is a better product. But didn't we know that already? Spectrum and MSI are partnering (this is very sensitive terminology, we hope we got it right) at an automotive facility down in South Carolina and looking to bring on two lines, and ultimately six quartz production lines in the US. That is a lot of confidence in the US being a cost-effective and viable quartz producer.
Respirable Silica
Another whack at quartz was all the buzz around respirable silica content in quartz.
Silicosis is an uncomfortable topic and everyone we asked about it got a little squirmy, but there were some really promising actions being taken by some of the industry leaders in quartz and sintered stone/porcelain that demonstrate that this nasty dust is not going to just get swept under the rug. Respirable silica has become newsworthy in the US of late, as many cases are emerging of stoneworkers with this incurable lung disease. Everyone is looking at quartz manufacturers and asking really hard questions. Including us!
Manufacturers taking responsibility

Pictured: Dekton at KBIS 2020
But the news is not all dire, some of the big guys are doing big things to help shift the industry. No no
Cosentino is doing R&D on a silica free version of their "quartz" will obviously need a new identity if this, in fact, rolls out. We love the fact that Cosentino acknowledges the issue, and has continued to push its lower silica Dekton product, and is now innovating to push the definition of engineered stone, to truly engineer something safe for those using it.
Cambria was sporting some recycled products, including a butcher block quartz and a recycled quartz product. But their take on silicosis was more about their interactions with their fabrication partners and the cleanliness of their facility. If you are up for a Minnesota tour, bring your fork, because they contend the facility is clean enough to eat off the floor.
Diresco is a true pioneer in the quartz space with their bio-based resin. They came to the market as a better alternative to the petroleum-based resin that is UV stable for outdoor use, which has always been a major limitation of traditional quartz. You can read more about them here.
In our talk, Staying on Top, many of the attendees were shocked to hear about silicosis, and hear that we are just at the beginning of what is being labeled as the next "asbestos" or "mesothelioma." As we always say, silicosis is not a problem for consumers, and you should be educated about it, but it is something manufacturers need to be preparing for and be proactive about, as we describe above. Sintered stones and modified porcelains like Dekton and Lapitec are working to reduce and in some cases entirely eliminate silica.
Porcelain

Pictured: Infinity Stone at KBIS 2020
A couple of years ago, you couldn't walk four feet without running into yet another oddly named quartz company. Now, porcelain is grabbing quartz market share and mindshare with its extensive palate and much lower silica content.
Everyone had giant marble-looking slabs and it was hard to know what booth you were in, as there was no differentiation. Two years later, it is a massively tariffed commodity. Porcelain is the new kid in town, with thinner formats (less material required), infinite design options and increased durability for inside and out.
Companies like Neolith, Infinity Surfaces, DalTile, SapienStone and even Corian had porcelain options. Our take is that porcelains are a must if you want to be seen as evolving as evidenced by Corian private labeling a brand. They were not the only ones either, as Lotte had a private labeled "sintered stone" as well. (The air quotes are because there is a gray area between porcelain and sintered stone, and it is currently being defined). Our favorite was Infinity Surfaces Sodalite, which was the most eye-catching of the designs that we saw (link here).
Now let's discuss some of the design trends we noticed.
"I do" to texture
Metal and wood eloped in Vegas. Seriously, the pairing of these two was everywhere, from brass and copper with butcher block, to brushed metal with cabinetry. Penny tile backsplashes were quite popular and often paired with a warm countertop or wood cabinets.
Pop of Color!

Pictured: Elkay at KBIS 2020

Colorful sinks and tubs were the hit of the show. Some of these were composite materials using acrylic and mineral blends, some were polyester-based, and some were solid surface (like Durat sinks). It looks like the whites and grays of kitchens past are starting to add that brilliant whack of color that gives you a unique appeal. Essentially your fingerprint on your kitchen. We love the idea of branding your space with a splash of color. Elkay and Durat have great color options.
Tactile materials
Things were getting a little touchy in Vegas. Not that kind of touchy, we mean tactile surfaces. We are engaging more with our surfaces and people are looking for not only matte vs. gloss, but actual warm hand feel. Some of the sintered and porcelains can achieve this, PaperStone is a great choice, as were some of the wood or wood-based surfaces at the show.
The Green Machine
Biomimicry is infiltrating design. There was a lot of natural patterns incorporated into design, whether it was patterns, imagery or something more subtle, Nature in the Space is coming to Kitchen and Bath design. Dekton had one pattern in its ultra-compact line that was the pattern of a butterfly wing on the surface of the material.
Environmental claims were pretty prominent. Certifications, labels, and disclosures were on display and advertised by many manufacturers. How are you helping the planet? Many companies highlighted social programs that they were championing to give back to communities.
With so many toilet and faucet options, how could water conservation not be a topic? What does your company do to conserve water? Consumers are savvy now and they know what to ask. If you can engineer a toilet to basically do everything "from soup to nuts," surely you can be environmentally responsible about it. Cabinetry, countertops, appliances, flooring, tile and many other companies have begun to champion the shift toward transparency and creating better products.