Hunting for a kitchen countertop that pairs perfectly with your lifestyle? Tired of the commodity quartz and generic granite countertops? Whether it's warming up your office space, retrofitting your bathrooms or designing your dream kitchen, we found five eco-friendly, non-toxic options for you. Healthy body, healthy mind, healthy home.
Whether you are looking for through-body veining, polished, honed, monotone mattes or contrasting colors there are sustainable options to reflect your style and your values. From recycled paper surfaces to sintered stones these countertops provide peace of mind with commercial grade strength and cleanability.
Go ahead and put on your blue light glasses, grab your drink, and let's unpack our top five eco-friendly, nontoxic, stunning, and sustainable countertop options.
Durat – Cohab with color and creativity
Solid surface gets a modern upgrade with Durat's bright, bold, and endlessly customizable option. With 70+ standard colors and over 700 custom color options, you can make your countertop dreams a reality. Seamless surfaces make any kitchen sleek, safe, and easy to clean. Durat's bold color palette and soothing neutrals offer the perfect option to make your kitchen design fit your personality. And with up to 28% recycled-content you can feel good about choosing it. Durat can be made in the US and is fully recyclable at end-of-life.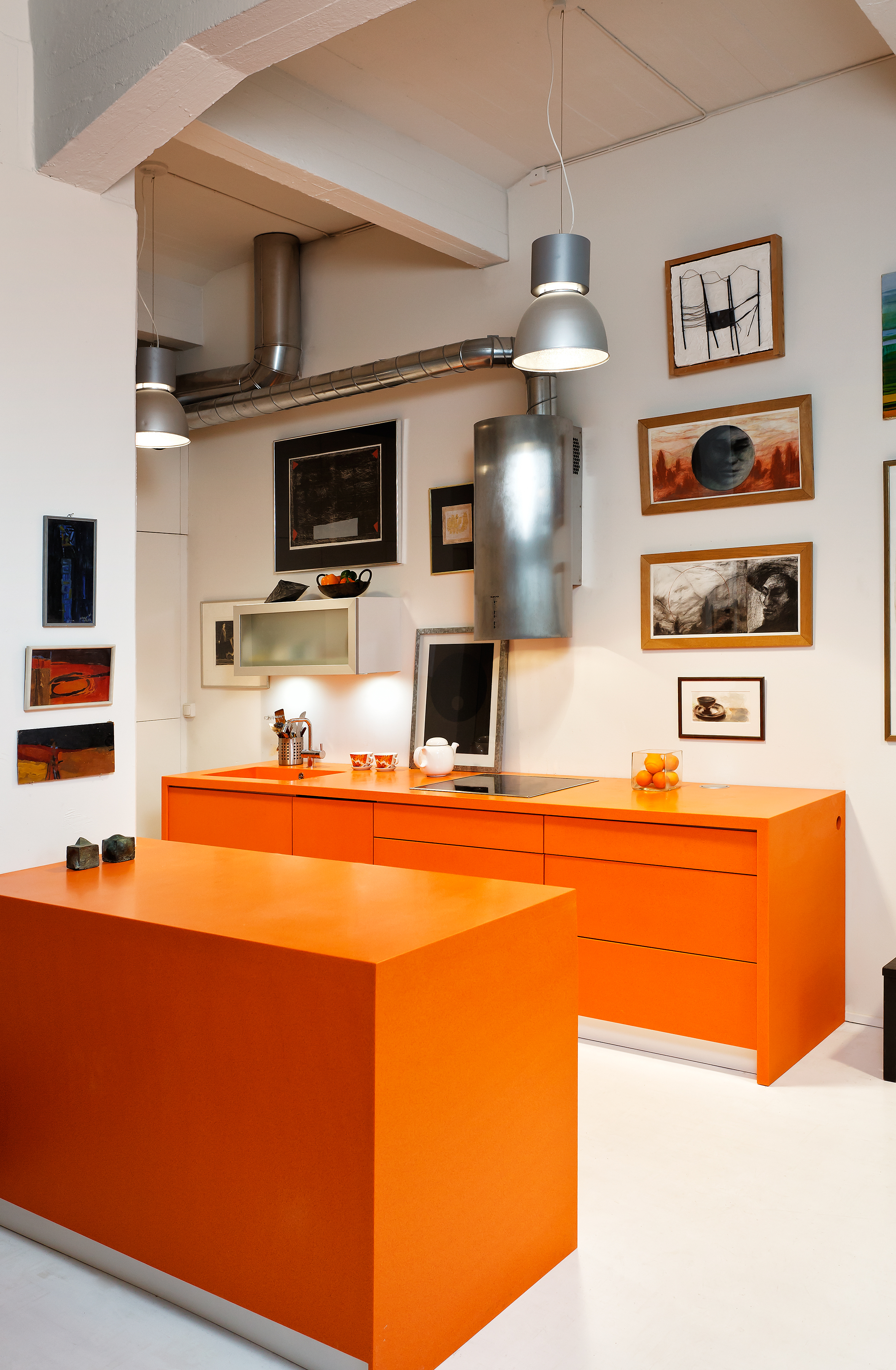 Pictured: Durat 480, Orange.
Learn more about Durat here.
PaperStone – Dinner parties or playdates, you can take the wear and tear
Don't let the name fool you, PaperStone is one of the most durable, natural-feeling surfaces you can get. It is a wood/stone crossover that combines the warmth of natural wood and the performance of stone. Recycled (yay) paper fibers are fully encapsulated in a proprietary plant-based resin to form a solid mass, PaperStone, that can hold up to heavy grime over time, whether it's used to create countertops, benches, sills or tables. PaperStone is homegrown and made right here in the US, in woody Washington in the Pacific Northwest. Unlike colder stone surfacing, PaperStone can be refinished multiple times to keep it looking brand new.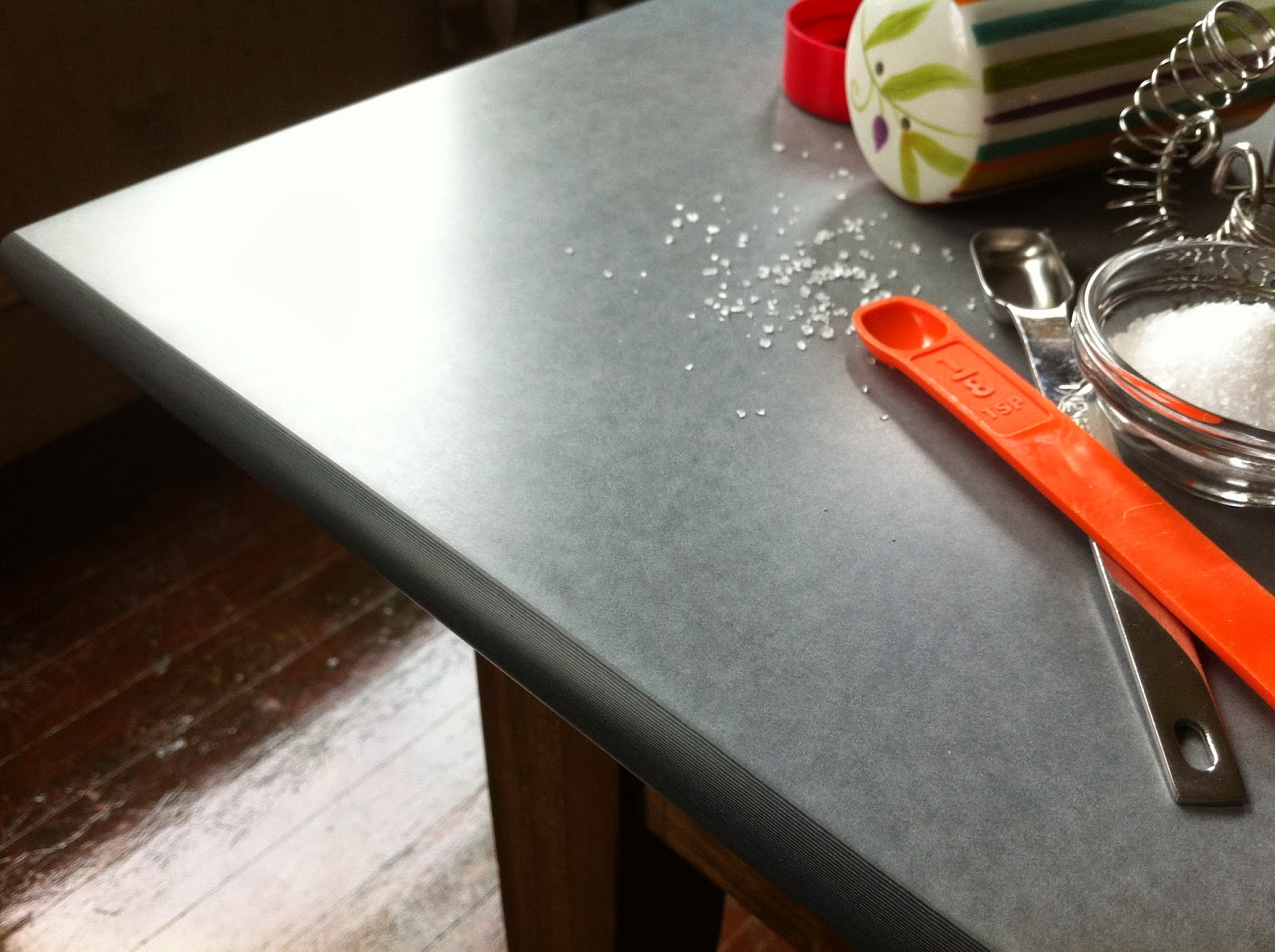 Pictured: PaperStone Pewter.
Learn more about PaperStone here.
GEOS – Your walls are decorated with vacation photos from the beach and the mountains
Inspired by landscapes like Auckland, New Zealand and Juneau, Alaska, GEOS recycled glass and resin surfaces are a showpiece. GEOS is stain and scratch resistant, and offers that shimmering terrazzo-like feel with a sustainable-minded blend of recycled glass, shell, and color. Each GEOS color has a namesake that evokes greenery, lakes, oceans, and skyline and the palette reflects these destinations. Buck the conventional greys and whites and bring some adventure into your home with these beautiful surfaces.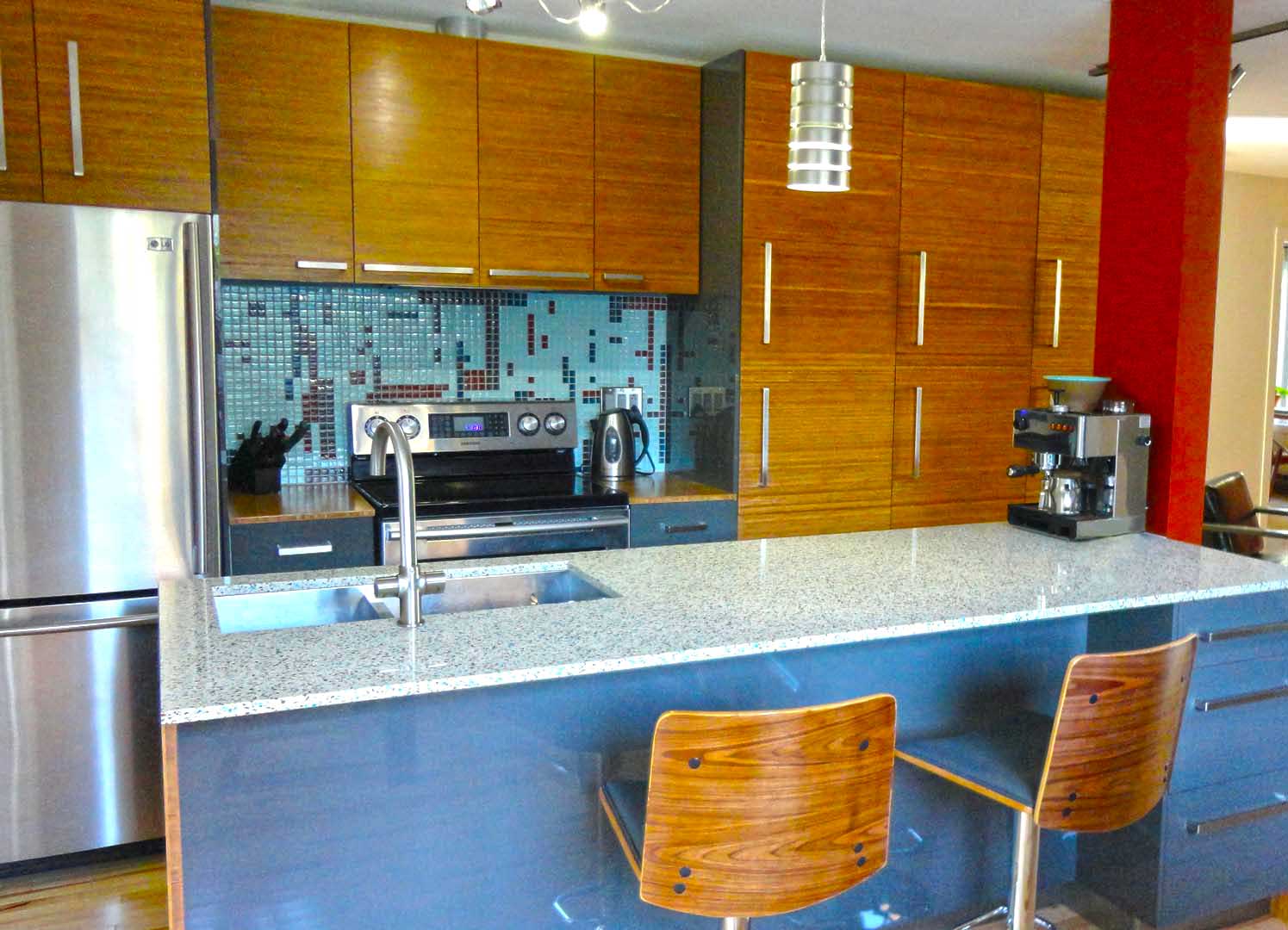 Pictured: GEOS in Rincon.
Learn more about GEOS here.
Lapitec – Who is Mrs. Jones? You always have the latest and greatest
Everyone in your neighborhood has marbled, veined tops, or a pretty porcelain? Now is your time to level-up with sintered stone. Still somewhat new to the market, this highly engineered, resin-free product is literally man-made volcanic rock. Minerals compressed under vacuum, heat, and pressure create one of the most stain, etch, and scratch-resistant surfaces imaginable.
With seven textures you can get the feel that suits you and not be stuck with simply a glaring polish or slight matte look. Lapitec's veining is through-body, rather than printed on top like porcelains or other ultra-compact stones, so you can achieve gorgeous edge profiles. Lapitec is perfect for both indoor and outdoor kitchens.
Pictured: Bianco Polare in Satin.
Learn more about Lapitec here.
Diresco – You like quartz, but you know you can do better.
Diresco is made of quartz, bioresin, and pigment. Many quartz surfaces are made with plastic resins; Diresco's resin is made with bio-based materials that perform better than petroleum resins. Diresco also offers terrazzo looking color options that repurpose some of the waste from the quartz manufacturing. Proving that you can always keep improving.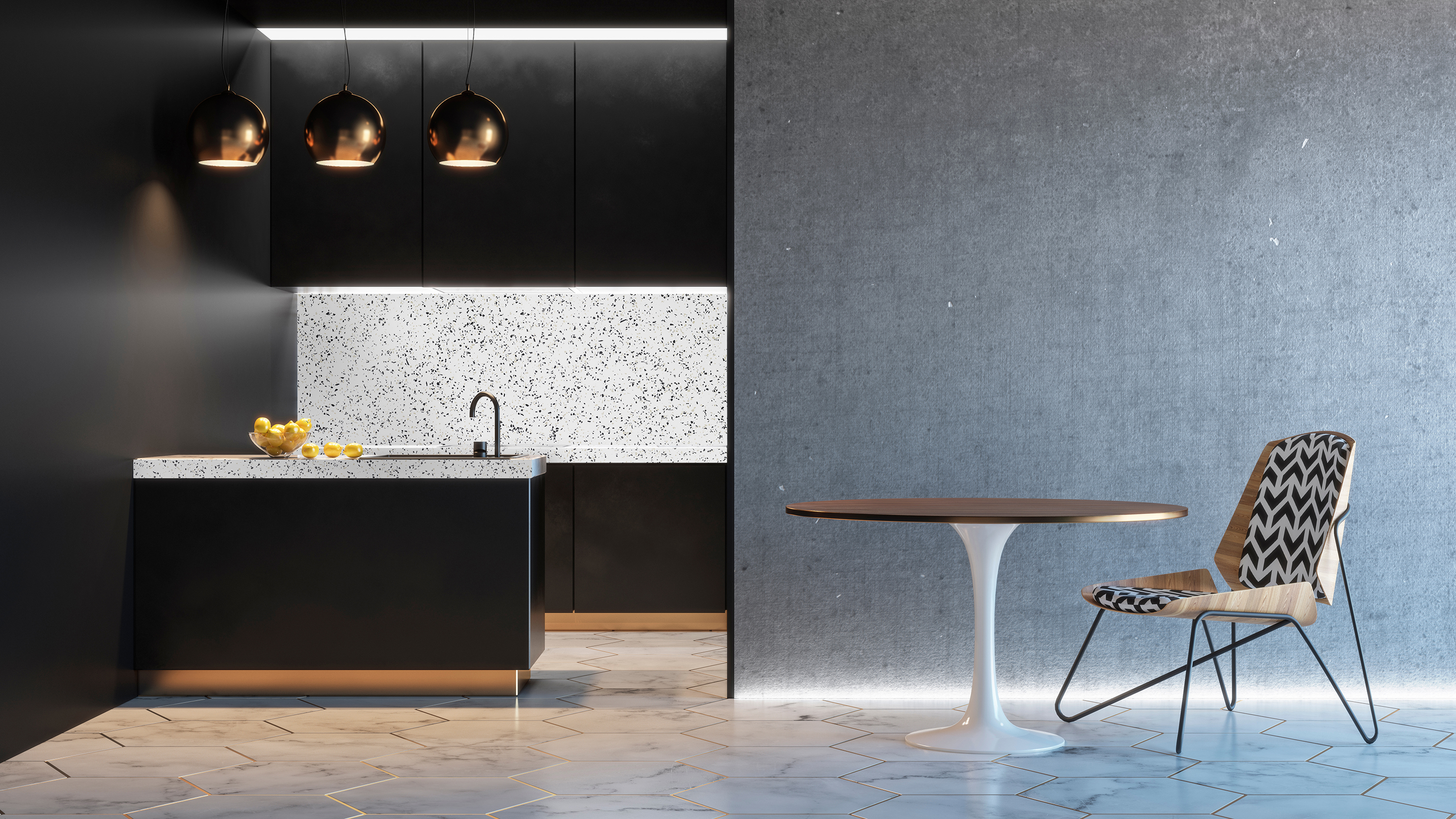 Pictured: Diresco in Terrazzo.
Learn more about Diresco here.
Health got hammered home in the last year and we had to rethink our relationship with our spaces and how they represent who we are while still keeping us, and our families, (and our fur families) safe. These eco-friendly options give you enough choices to style in an eco-savvy fashion that suits your swagger.
Have additional products we missed? Check out our prior blog posts.
Want to learn more about a product discussed above? Schedule a Virtual Trunk Show with us today.