As the Quartz industry spirals indefinitely out of control, the design world looks for alternatives that are not commodities caught up in a war of trade and arrogance. Simultaneously, countertop fabricators and millworkers alike are looking for materials that are unfettered with cost uncertainty and impending penalties on already installed materials. Companies are scrambling to set up quartz manufacturing here in the US, but the reality is that there are already suitable alternatives here.

We have pulled together a list of some great alternatives to quartz that are beautiful, have exceptional performance and will get you ahead of the surfacing design curve and out of the quartz quandary. Check out this helpful infographic for quick reference, or keep scrolling to read on.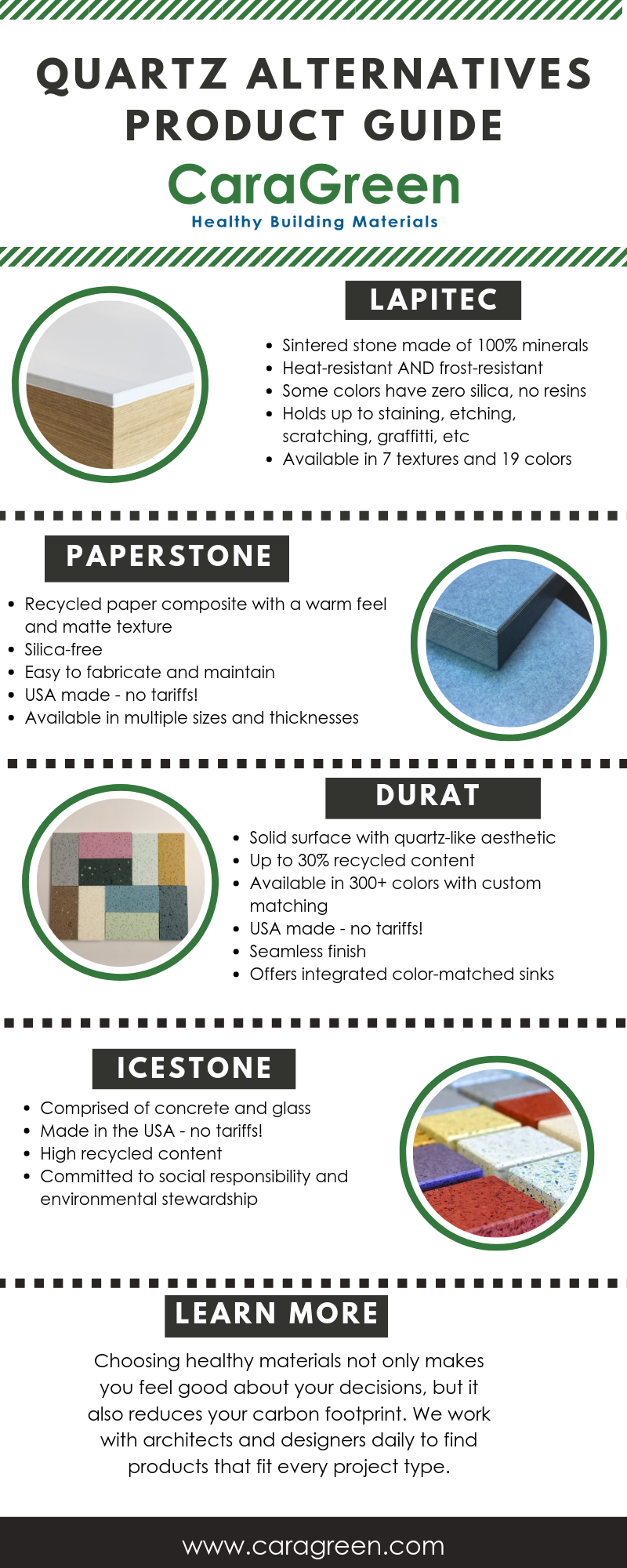 PaperStone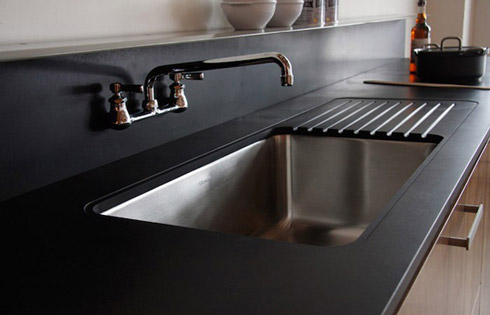 An incredibly durable composite with a warm feel and matte texture, PaperStone is the domestic alternative for those looking for an easy-to-fabricate material with stonelike strength, made right here in the US. With multiple sizes and thicknesses, you can use just what you need, minimizing waste. So versatile, drops of PaperStone (excess material) is easily repurposed as cutting boards, guitar parts, kitchen utensils, jewelry and more.
Learn more about PaperStone here.
Lapitec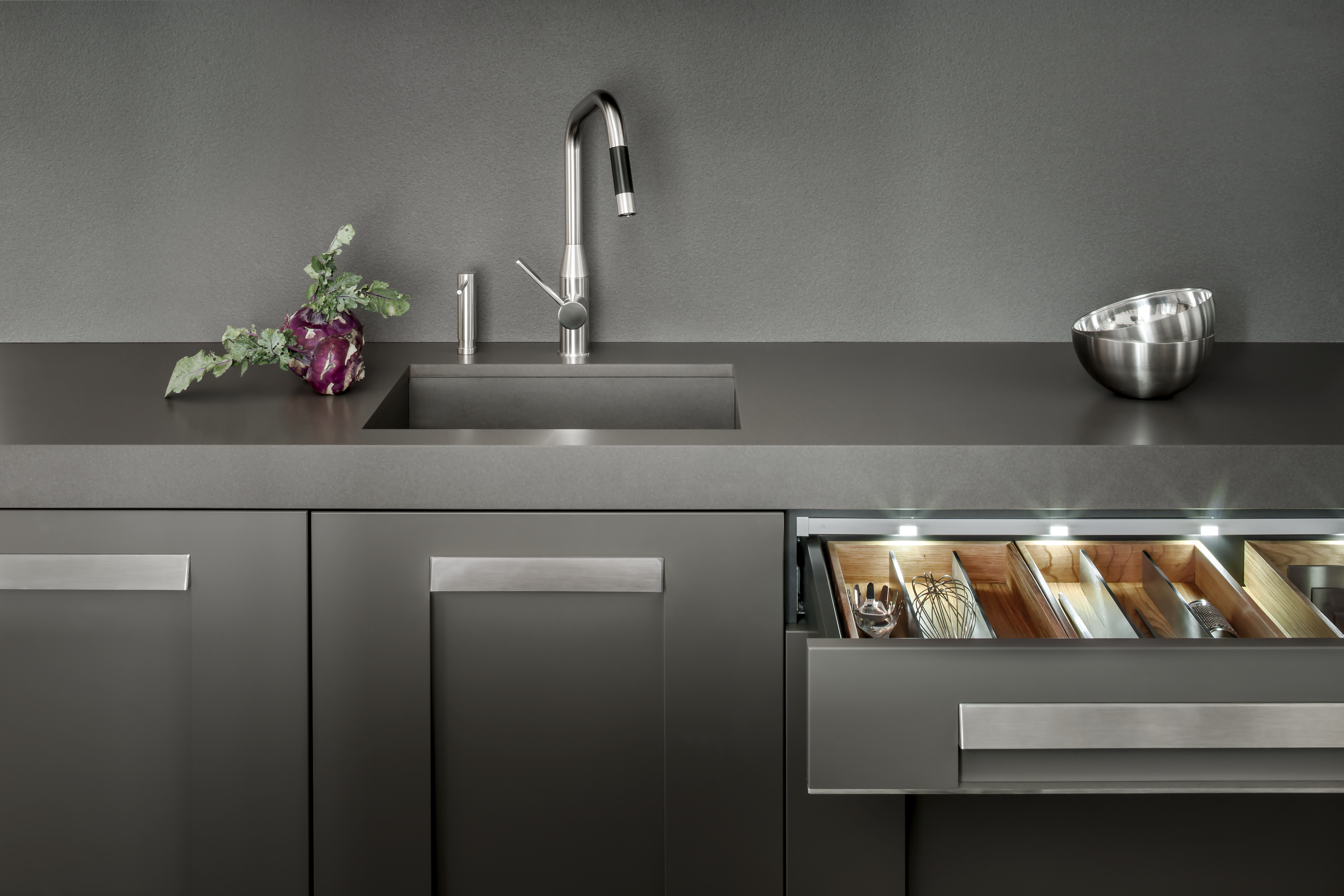 Sintered Stone is the future of manmade stone and Lapitec leads the pack in the category, with its through body colors and patterns. It holds up to that hot pot you have been asking about, but even more, it is suitable for flooring and cladding and is truly the material of the future. With colors that have zero silica, it is far healthier for those cutting it and working with it. It also holds up to staining, etching, scratching and virtually every woe that can happen to a surface. With seven different textures and a massive reduction in maintenance due to its inherent composition and design, Lapitec is a facility manager's dream and a homeowners' must have.
Learn more about Lapitec here.
IceStone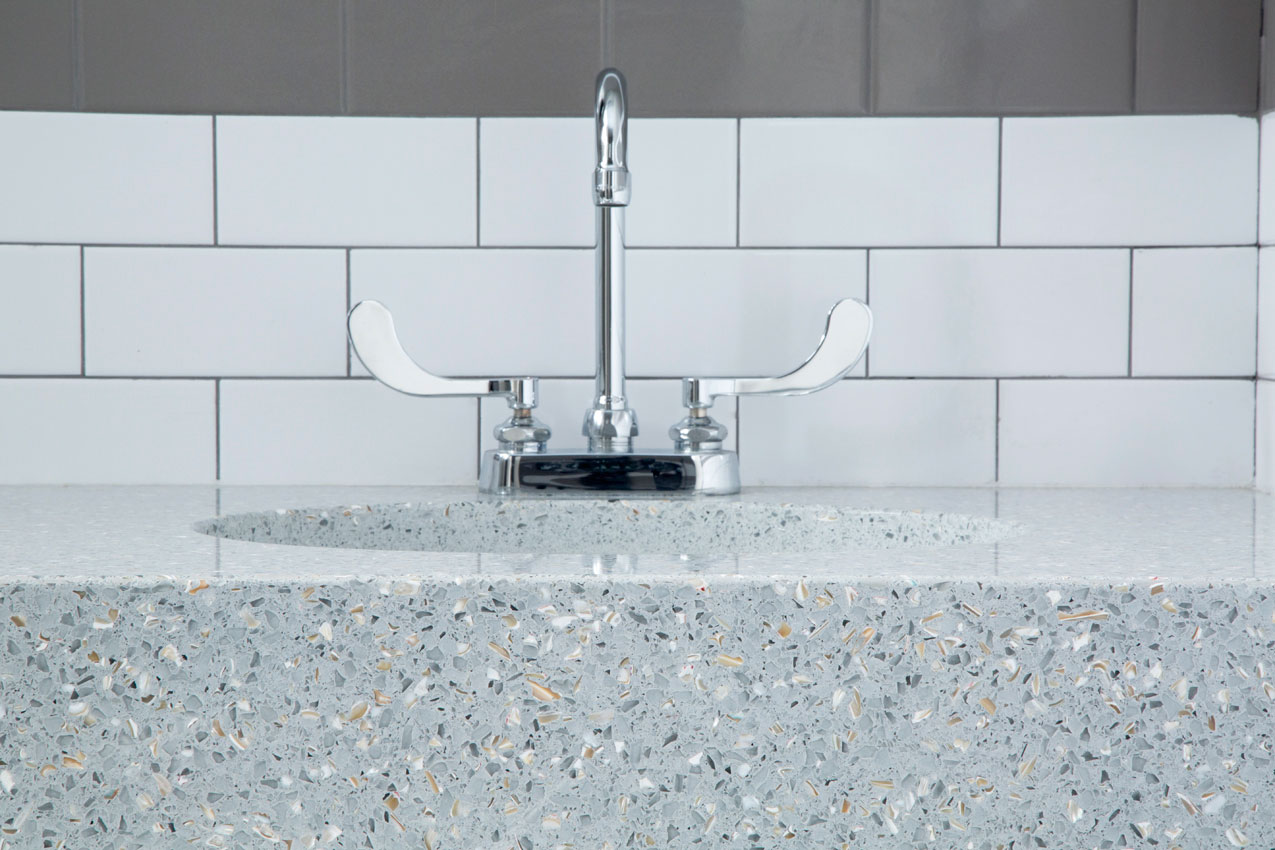 Made in Brooklyn, NY, IceStone concrete and glass slabs have long been a viable domestic alternative to quartz. With high recycled content and a long-standing commitment to social responsibility, IceStone has always been flagbearers of environmental stewardship in its category.
Learn more about IceStone here.
Durat
A solid surface with a versatile aesthetic, Durat is a seamless alternative to quartz and can be designed and manufactured in any color. So as you look to replace quartz, don't be so narrow-minded as to be stuck in the quartz category, when what you are really trying to match is the color. Durat can do that, and it is also made in the USA. Durat also offers seamlessly integrated color matched sinks.
Stay above the fray. Quartz has met an untimely demise at the hands of some opportunistic and tunnel-visioned players, but there are alternatives out there that can be trusted and can fill the void while the industry shakes out.
Want to learn more about any of the products you see here? Request a sample or contact us to request a product introduction. Lunch is on us.