Twenty, Twenty-New
Unlocking the New Sales Role
If you have not figured it out yet, let me amplify this for the ignoramuses in the back. The Salesperson of old is exactly that – old, dated, irrelevant. This is not ageist, this transcends age, this is the cumulative effects of Covid and transitioning to working online and from home.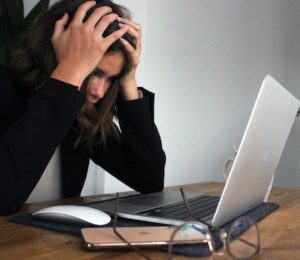 Backslapping Stan the Man is relegated to slapping his own forehead trying to figure out how to stay relevant in the year many are already referring to as "2020 – too."
The last two years have completely changed the way building materials salespeople, and salespeople in general, interact with their clients, forever. Yes, Slackjaw Stan, forever.
So what are you going to do? Are you going to keep hammering away behind your computer, trying to host virtual meetings and CEUs and hope that holding your samples up to the screen are going to evoke some passionate response to your products?
Are you going to depend on your Calendly link in your footer to inspire screen weary designers to set up a meeting with you because you made it SO easy?
Or are you going to wait for your vendors to continue pouring money into platforms that are creating online leads, like Material Bank or Swatchbox, hoping they won't notice that the burden of lead generation has shifted off of you and onto them, while the financial burden of you remains the same?
This is a call to action to salespeople everywhere. This is an awakening of the reality of the new landscape that you need to embrace, understand and take action on.  
How can you add value to your manufacturers? We have some ideas to get you started.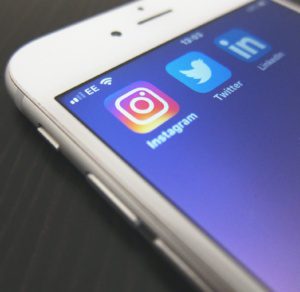 Online: This is where a lot of things are happening. Get your products online and in as many places as you can. Your website, your installers websites, sample platforms, inspirational photo galleries, BIM platforms, etc.
Social Media: Create your own account. Don't just depend on the manufacturers, even individual salespeople can have an Instagram account for work, if they want one. It can continue to expand the footprint and discoverability of the brand.
Channels: Use the right channel for the right message. Instagram for inspiration, LinkedIn for information.  
Territory Management:  Really understand the landscape. And I don't mean the back nine, Stan, I mean what is happening in Aspen, or Austin, or even Toledo, wherever you cover. Did a bunch of school funding get approved? Did tax codes affecting construction change? Did green projects get additional funding? Are new environmental requirements taking shape? Really knowing the territory-specific issues that are going to affect construction make you an ACTUAL territory rep, not just an overpaid body who can navigate a sand trap with a Miller Lite and a cigar.
Manufacturers are going to be evaluating direct salespeople and third party reps. Now is the time to get introspective and look at how your time commitment has shifted. We estimate that in person meetings used to take up 70-85% of salespeople's time but are currently running at closer to 5-15%. That is a lot of time to make up for and we are not paying someone to do it on a golf cart four days a week.
Find the places you can add value and beef them up like a comped dinner at Ruth's Chris. Know your territory inside and out, become a territory manager.  Work with your partners and installers to ensure that if you are feeding them leads (and you are because we are spending copious amounts of green to do online lead gen), they need to have your brands represented on their websites and return the favor.
We expect that things are going to change throughout the year and will keep this post updated as we come up with new ideas for staying relevant. So Step Up, Stan, and subscribe to our updates to stay on the green and out of the traps.