What Shade of Green Are You?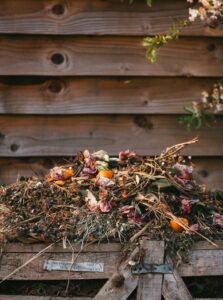 It has never been easier to be 'green.' Tossing a used water bottle into the right bin is enough to warrant a ceremonial pat on the back for mitigating your impact on the environment. The extent to which we take our commitment to this will vary from person to person, of course. On one end we have Katie the Composter eyeing her neighbor, Single Bin Sid, with disdain as he comingles his trash and recycling. On the other, we have Sid rolling his eyes as Katie manhandles her avocado pits and coffee grounds in her backyard garden but a lot of us fall somewhere in between.
Kermit's mantra has been flipped on its head. It is SO easy to be green. Or at least to be somewhere on the green spectrum. You almost don't even have to think about it. But we should think about it. We should think about the degrees to which we can take it and how we can improve upon it continuously as a collective.
In our industry (building materials), there are a few major areas where green comes into play, and they are not simply based on recycled materials and local sourcing, though those things are very important. More broadly, the major ways we can green up our buildings are:
Managing Construction Waste, Energy Efficiency, Water Efficiency, Responsible Material Sourcing, and End of Life.
Energy and water efficiency are well documented and have their own wheelhouse of experts (i.e. not us). There exists copious amounts of information about how you can green up your energy and water that make yellow stickers on appliances look like badges of shame. 
What we want to focus on is how to green up the construction materials–the ones chosen, used, and replaced every day. How can we mitigate the impact of our walls, floors, ceilings, foundations and decorative architecture?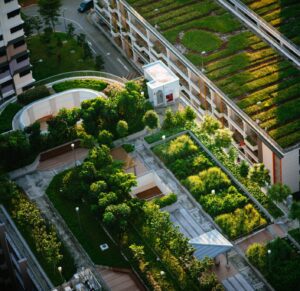 Waste<>Want
We need to mitigate the impact of demolition and change our de facto Miley Cyrus wrecking ball behavior. A careful inventory of existing building stock and what could be retained, repurposed and reused or thoughtfully disposed of should be planned for and implemented.
Less Environmentally Impactful Materials
Less Madonna Like a Virgin and more Britney Hit Me Baby One More Time. We need all our Material girls and boys thinking about limiting the use of virgin materials and considering those that use recycled materials, reclaimed materials or rapidly renewable materials. This will reduce the strain on natural resource depletion and relieve some of the impact of construction/demolition waste above.
What Happens When It's Over?
We want deja vu when we're with you. Having a solid plan for what happens to your specific product when the show is over is critical to enabling waste management and end of life programs for deconstructing buildings. Materials should be able to be reused and seen again in a new form or application. It is easy for suppliers to say they have a "plan" but the ecosystem for implementation should also be in place, including take back programs requirements and well-documented procedures.
Frogs can be wrong. Green can be easy. Improvements can be made. We can build on our behaviors. Sid gets a bin. Katie gets a win.
Stay informed by signing up HERE to receive monthly updates from CaraGreen via email.