Education
Interested in learning more about sustainable design trends, standards, or rating systems? Check out our offering below! Presentations range from how to make an extremely durable surface out of paper to understanding how interior acoustics affect our health. All presentations are AIA-approved, with some of them also qualifying for GBCI and IDCEC hours. With LEED Accredited Professionals (AP) and a WELL AP on staff, we strive to be at the forefront of education in the sustainable building industry.
Contact your local rep or info@caragreen.com to schedule an AIA lunch and learn or product presentation.
CaraGreen is an AIA CES Registered Provider.
Courses
---
Resources
A quick cheat sheet on Biophilic Design - what it is, how to implement it, with an emphasis on data and numbers.



Download Resource
A sheet detailing LEEDv4 for Interiors - applicable credits, ways to choose better materials, and the importance of materials.



Download Resource
---
Product Specific Presentations
Our Commitment to the Green Community
As the green building community evolves and grows, we want to do our part. We believe that being involved in any community deepens your connection to it. So we put that into practice in our green building community. We participate in professional organizations and accreditation bodies, including: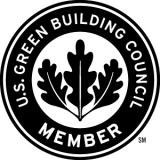 The USGBC works with members to transform the way buildings and communities are designed, built and operated, enabling an environmentally and socially responsible, healthy, and prosperous environment that improves the quality of life.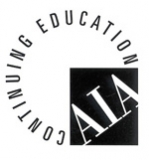 The AIA plays an active role in the continuing education of its members to maximize their professional skills through effective learning partnerships with firms, continuing education providers, and all AIA components. CaraGreen also plays an active role as an AIA CES Registered Provider. This means that we can come to your firm and provide educational content to architects and interior designers that will result in continuing education credits. Contact info@caragreen.com to schedule an AIA lunch and learn.

IDCEC, the Interior Design Continuing Education Council, coordinates continuing education for leading interior design organizations like IIDA (International Interior Design Association) and ASID (American Society of Interior Designers). CaraGreen offers IDCEC accredited courses eligible for CEUs, helping promote their purpose of providing lifelong learning for interior designers.